News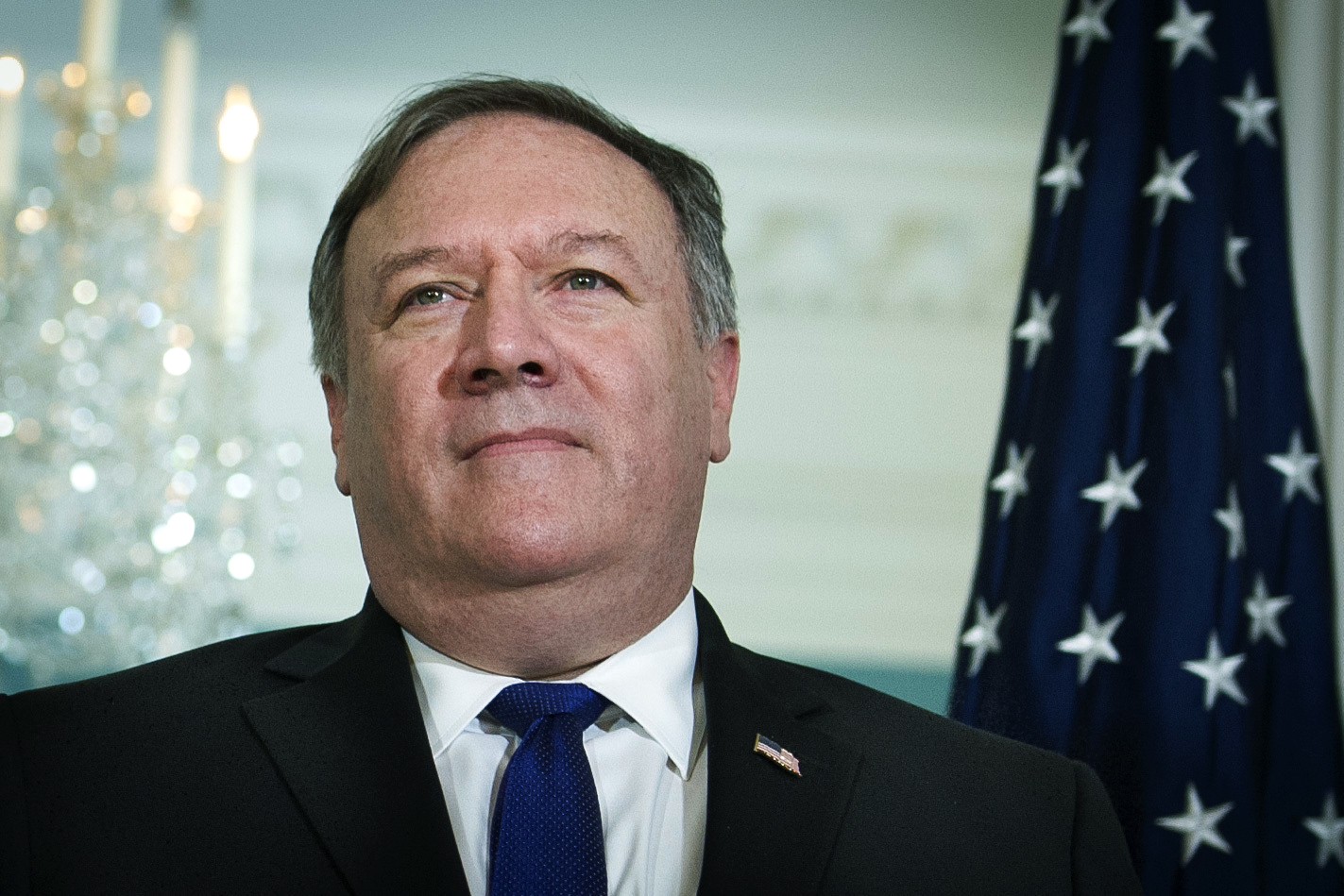 Pompeo Urges Progress, Heads to North Korea To Make It Happen
Secretary of State Mike Pompeo headed off to North Korea on Friday under pressure to produce tangible progress at convincing the country to get rid of its nuclear weapons as President Donald Trump seeks a second summit with leader Kim Jong Un.
Pompeo departed Washington for a packed, three-day tour of East Asia that will take him to Japan, North Korea and then South Korea. He's also due to visit China, which will bring its own set of challenges, as relations with Beijing slide over trade tensions and accusations of election interference.
But it's in Pyongyang on Sunday where Pompeo could face his toughest diplomatic test.
Advertisement - story continues below
There's been little visible progress since Trump and Kim made a vague agreement at their historic June summit in Singapore on denuclearization, with the two sides deadlocked over seemingly inflexible demands about how to achieve it.
Pompeo's task has been made harder by mixed messaging from within the administration over a timeline for the North to abandon its nukes, and Trump's hyperbole about what's he's achieved in his own talks with Kim.
At a political rally last weekend, the president rhapsodized — perhaps a little tongue in cheek — about how North Korean leader had sent him "beautiful letters," saying, "We fell in love."
Pompeo, who was snubbed by Kim on his last visit to Pyongyang in July, is expected to meet the North Korean leader this time, but experts say Kim may feel that he can get a better deal in a face-to-face with Trump himself.
Advertisement - story continues below
"I'm not sure if we are going to get a whole lot of progress other than details of the next Trump-Kim summit," said Sue Mi Terry, a former CIA analyst on Korea and now a senior fellow at Center for Strategic and International Studies. "I think the North Koreans will try and save the actual negotiations for when Kim meets with Trump."
Pompeo has declined to discuss the details of negotiations so far — including about the U.S. position on North Korea's demand for a declared end to the Korean War. Fighting ceased in 1953 with an armistice that has left the adversaries in a state of war. U.S. ally South Korea views such a declaration as a possible quid pro quo for North Korea's agreeing to close its main nuclear facility at Nyongbyon.
North Korea appears reluctant to provide what Washington really wants in return: a complete inventory of its nuclear and ballistic missile facilities that could be used by international inspectors to verify they have been dismantled. North Korea also wants to get relief from sanctions that the U.S. has said should only happen when it is verified that the North has taken concrete steps toward denuclearization.
Pompeo told reporters Wednesday he's optimistic he'll come away with "a plan forward not only for the summit between the two leaders but for us to continue the efforts to build out a pathway for denuclearization."
He distanced himself from a previously stated goal of getting North Korea to abandon its nuclear weapons by the end of Trump's first term in January 2021. Trump, who canceled Pompeo's first plan for a fourth trip to Pyongyang last month citing a lack of progress, said last week he didn't want to get into a "time game."
Advertisement - story continues below
"If it takes two years, three years, or five months, it doesn't matter," he said. "There's no nuclear testing and there's not testing of rockets."
North Korea has suspended nuclear and missile tests, freed three American prisoners and dismantled parts of a missile engine facility. It also blew up tunnel entrances at its nuclear test site in front of foreign journalists.
But it has not taken any steps to halt nuclear weapons or missile development and has yet to respond to invitations to send officials to Europe to meet with Pompeo's new special envoy for North Korea, Stephen Biegun.
Biegun will accompany Pompeo to Pyongyang on Sunday, along with veteran diplomat Sung Kim, the U.S. ambassador to the Philippines who has led working-level delegations with North Koreans, and Andrew Kim, who heads a North Korea group at the CIA.
The Western Journal has reviewed this Associated Press story and may have altered it prior to publication to ensure that it meets our editorial standards.
Conversation