Op-Ed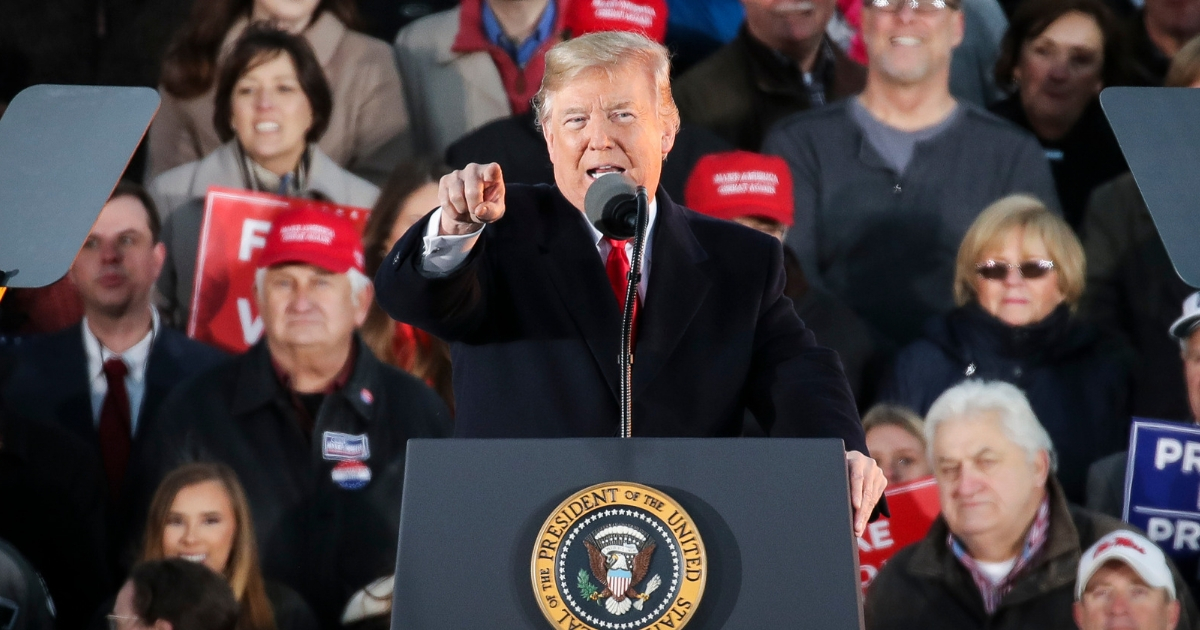 Has President Trump Fulfilled His Promise To Run the Government Like a Business?
Can our government be run like a business? President Donald Trump has been advocating for the government to be run like a business since the campaign trail. But now, almost two years into his presidency, have we seen improvements in our highest political institutions?
Running the government the same way a CEO runs a corporation may seem impractical at first, but considering how things went during the previous administration, Washington needed a shake-up. And Donald Trump definitely supplied it.
Trump comes from a family of capable, prominent business people. Most notably, his father, Frederick Trump, was a hard-working individual who learned the trade of carpentry to provide for his growing family. He went on to build many low to middle-income housing and apartment complexes, often bringing his children to the worksite to teach them about the business, a tradition Trump would continue with his own children.
Advertisement - story continues below
In 1977, Trump had his first child, Donald Trump Jr., followed by Ivanka Trump and Eric Trump. Trump Jr. and Ivanka each have gone on to receive degrees in economics from the University of Pennsylvania's Wharton School. Eric Trump received a degree from Georgetown University in finance and management. Don Jr. and Eric currently run the Trump Organization, and Ivanka serves as an advisor to her father.
As for the big man himself, Trump turned his father's real estate business into what it is today. Building from what his father taught him about being a good father figure and role model, he set the bar for his children's education, attending the prestigious University of Pennsylvania's Wharton School and receiving a degree in economics in 1968. Instilled with knowledge and discipline from an early age, Trump outsmarted his business opponents and never took "no" for an answer, even when facing intense pushback while trying to complete many of his real estate developments. He continued to succeed throughout his life in everything from branding and licensing, to the entertainment industry, and eventually, the presidency.
Upon coming into office in January 2017, Trump vowed to run the government like he ran his businesses: ahead of schedule and under budget. And, by the looks of it, he has done just that.
Within President Trump's first week in office, he signed six executive orders, starting his first term off strong. These executive orders included beginning procedures to repeal and replace Obamacare, and to start reinforcing the southern border by constructing a border wall.
Advertisement - story continues below
Within Trump's first 100 days, he nominated U.S. Appeals Court judge Neil Gorsuch to the Supreme Court to fill Justice Antonin Scalia's vacant seat. In July 2018, Trump continued to fill the Supreme Court with conservative judges through his nomination of U.S. Court of Appeals Judge Brett Kavanaugh to replace the retiring Justice Anthony Kennedy.
We have seen tremendous success in foreign policy, as well, under the Trump administration. In 2018, the United States relocated its embassy in Israel from Tel Aviv to Jerusalem. This resulted in a number of other nations following suit. However, possibly even more significant, Trump held a bilateral summit with North Korean dictator Kim Jong Un, which eventually led North Korea to agree to denuclearization of the Korean Peninsula.
These accomplishments exemplify Trump's swiftness in achieving results that past administrations and officials could not attain in years, or even decades. But what about when it comes to the economy?
According to the Bureau of Labor Statistics, as of October 2016, the unemployment rate in the U.S. for those 16 years old and older was 4.9 percent. In October 2018, the unemployment rate for the same demographic was only 3.7 percent.
The Tax Cuts and Jobs Act of 2017 was signed by Trump in December 2017, lowering personal tax brackets and thereby allowing working Americans to keep more of their hard-earned income. It also increased the child tax credit and cut the corporate tax rate.
Advertisement - story continues below
This extra money in America's pocket has increased consumer confidence and investment. Likewise, the stock market has repeatedly hit all-time highs under Trump's presidency. Such successes have created an economic boom, unlike any other in recent decades.
Trump has proven that running the federal government like a business is immensely more efficient than laboring through the slow proceedings of traditional government bureaucracy. Trump has acted quickly and decisively, and has gotten positive results in return.
If Trump continues to manage Washington like he managed his real estate empire, good times will continue to appear on the horizon. By not taking "no" for an answer and demanding only the best for the American people, the United States will continue to prosper.
President Trump is ushering in a new era in American politics. It's an era that cares for the everyday worker, student, child, soldier, and all others. An era that will not accept being second-rate. An era that will operate ahead of schedule and under budget.
Advertisement - story continues below
Nicolas Borovich is the Republican Committeeman for the Borough of Midway, PA 15060. He is a member of the Robert Morris University College Republicans and is the former representative for the group within the Student Government Association. He is also a former student senator within the Student Government Association.
The views expressed in this opinion article are those of their author and are not necessarily either shared or endorsed by the owners of this website. If you are interested in contributing an Op-Ed to The Western Journal, you can learn about our submission guidelines and process here.
Conversation