Op-Ed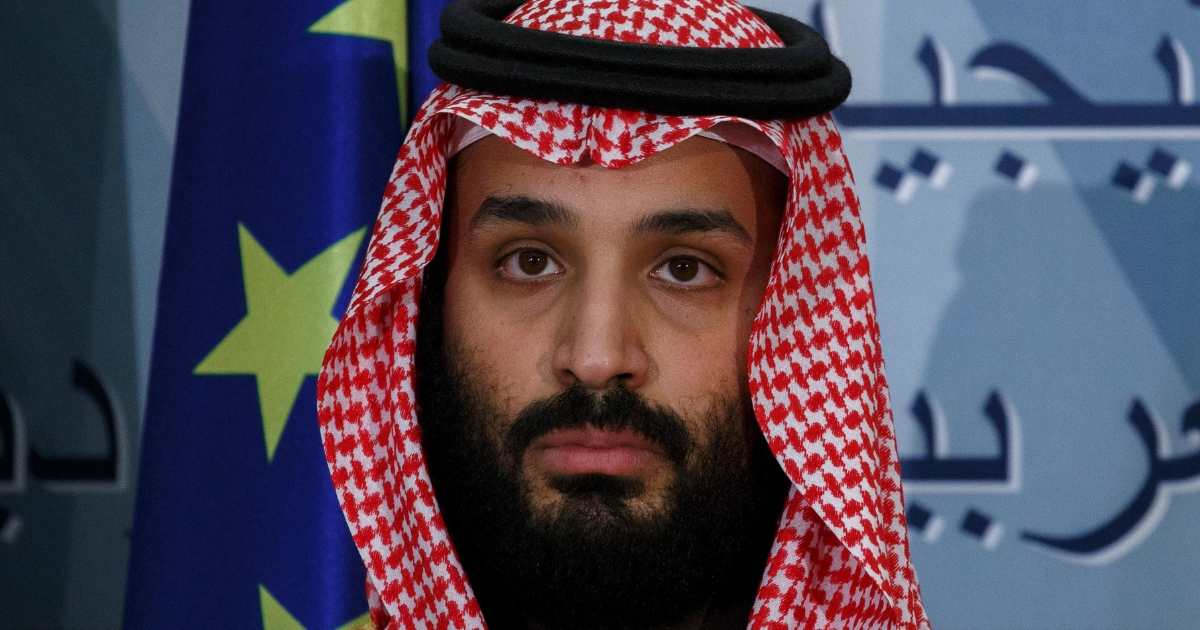 President Trump Must Tread Carefully with Saudi Arabia
Did Saudi Crown Prince Mohammed bin Salman order the murder of Jamal Khashoggi?
President Donald Trump said, "It could be very well that the Crown Prince had knowledge of this tragic event — maybe he did and maybe he didn't. The CIA assessment of the intelligence surrounding the murder is not definitive."
Members of Congress invoked the Magnitsky Act in 2012 to punish Russian officials. It dealt with the death of Russian tax accountant Sergei Magnitsky who died in a Moscow prison. Years later, the Global Magnitsky Act allowed the U.S. to sanction foreign government officials implicated in human rights abuses anywhere in the world.
Advertisement - story continues below
Both acts were signed by President Barack Obama. Now, some are demanding Trump instigate a second investigation into whether Saudi Crown Prince Mohammed bin Salman was at the top of the chain responsible for the murder of Jamal Khashoggi. The president must respond within 120 days.
Assorted human rights abuses include imprisonment, torture, degrading punishments, rape, sexual violence, beatings, blunt force trauma, burns, electric shocks, amputation, long-term solitary confinement, pharmacological torture, asphyxiation and death. These behaviors are carried out with the full knowledge and direction at the highest levels of totalitarian governments. Detainees are frequently forced into confessions using torture techniques. Confessions are then used in the media; reported in newspapers and on television.
In theocratic Iran under President Hassan Rouhani, Sharia is the law of the land. Girls as young as 9 years old can be given in marriage. Homosexuals are executed. "Morality police" ensure women behave and are dressed according to Sharia law. It is reported that Iran had 520 executions in 2017. Four of them were children at the time of the "crime," and more childhood criminals await death. Many of the executed were voicing opinions against the regime. There are at least 640 political prisoners about which Tehran refuses to disclose information.
Communist China's President Xi Jinping's footprint includes the death of Nobel Peace Prize winner Liu Xiaobo. China does not acknowledge its human rights abuses or discrimination against the gay community. Massive human rights violations against Muslim Uyghur citizens in the Xinjiang Uighur Autonomous Region include abuse, forced detention, torture, death and control of daily life. There is a network of "re-education camps" where thousands of ethnic Kazakhs are incarcerated for indefinite periods.
Advertisement - story continues below
Supreme Leader Kim Jong Un rules North Korea. It is estimated that 200,000 prisoners are incarcerated in "political" camps, subject to forced labor, physical abuse, execution and human experimentation. For most of the population, food is scarce and many live at starvation levels.
Turkish President Recep Erdogan, in the aftermath of the 2016 attempted coup, arrested around 160,000, and imprisoned 50,000 and fired 152,000 from their jobs. Teachers, judges, lawyers and journalists have been prosecuted, personal assets and businesses confiscated; and 1,500 organizations and news outlets have been closed down. Eight-hundred soldiers were held in the Ankara police headquarters, beaten, bruised, cut, broken bones, some unable to walk, raped, shirts covered in blood, denied food and water.
King Salman bin Abdulaziz al Saud ordained arrests. His son Crown Prince Mohammed bin Salman oversaw the task at the luxurious marble floored Riyadh Ritz Carlton Hotel which became the detention center for dozens of royal Saudi Family members during an "anti-corruption" purge in 2017. This also consolidated power under the current king and crown prince. By January 2018, most of the detainees had been released; some were placed under house arrest and wear ankle bracelets, unable to leave the country. Financial settlements reached $106 billion, and some firms such as Saudi Binladin Group (owned by the father of Osama bin Laden) were seized.
Middle East power battles between Turkey and Saudi Arabia began with Arab Spring. Turkey backed Egypt's President Morsi and the Muslim Brotherhood; Saudi Arabia does not support the Muslim Brotherhood. Last year Prince Muhammed Bin Salmon asserted that Erdogan is trying to reinstate the Islamic Caliphate. The death of Jamal Kashoggi in Istanbul at the Saudi Embassy gave Erdogan headlines to do as much damage as possible to punish his arch-rival, Saudi Arabia. Turkey is supported by Iran against Saudi Arabia. Iran promises to destroy Riyadh almost as often as it vows to destroy Israel and the United States.
This Ritz Carlton detention and reminders that in Saudi Arabia strict Sharia is the law, are being utilized by Western media as arguments to assert that Mohammed bin Salman must have ordered the execution of Jamal Khashoggi. A first-year debater would not accept such a thaumatropian premise.
Advertisement - story continues below
It is not yet known whether or not the Crown Prince ordered the murder. Human rights abuses are savage facts of life. In America's national interest, it must be remembered that Saudi Arabia is a very impactful player in global energy markets, and could weaponize oil.
If President Trump must sometimes dance with the devil when dealing with nefarious leaders, let us hope that he has an angel on his shoulder.
Darlene Casella is a former English teacher, stockbroker and owner and president of a small corporation. She is politically active with Federated Republican Women, the Lincoln Club and the California Republican Party.
The views expressed in this opinion article are those of their author and are not necessarily either shared or endorsed by the owners of this website. If you are interested in contributing an Op-Ed to The Western Journal, you can learn about our submission guidelines and process here.
Conversation