Op-Ed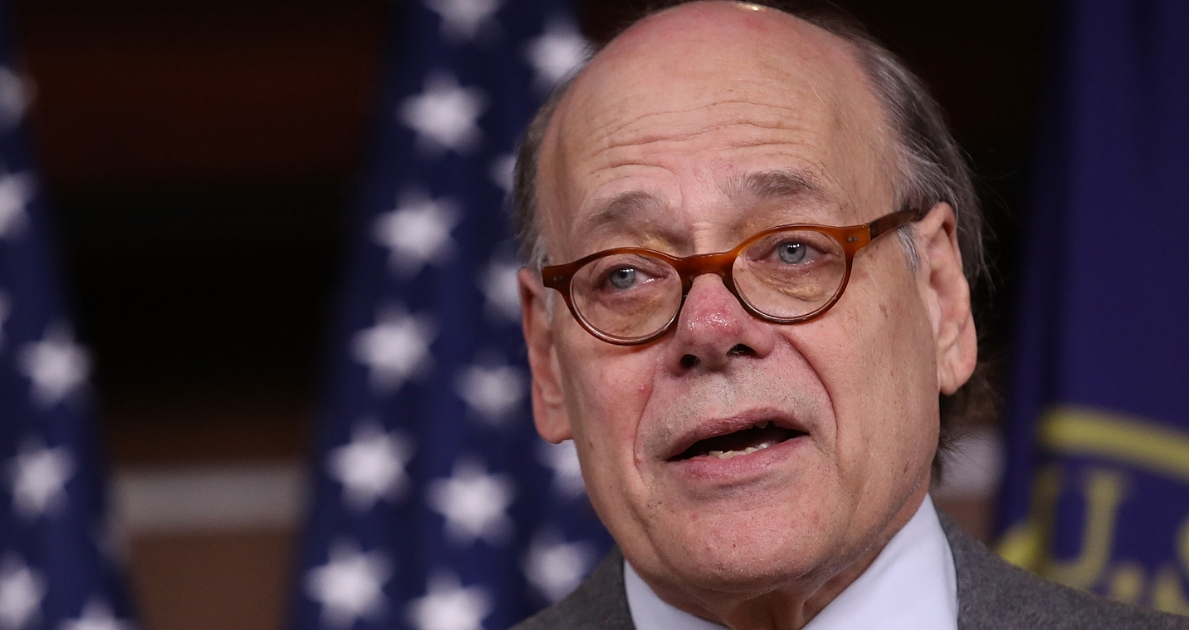 Rep. Steve Cohen Must Be Defeated in November
Rep. Steve Cohen of Tennessee's 9th congressional district has illogically enjoyed six terms in one of the allegedly safest seats in Congress. Three-quarters of Memphis, Tennessee, lies within Cohen's district. Memphis is a troubled city due to Cohen's neglect — plagued by poverty, failing education and high crime.
Cohen disavows responsibility for these glaring deficiencies because they are "local matters." His staffers spread his message that a congressperson has more important work to do. That would explain his obsession with grandstanding for himself on the national stage.
Currently, Memphis is officially "The Second Most Dangerous City in America" and also officially "The Second Poorest City in America." One national publication declared Memphis to be the worst place to live in America. Not his problem? Most major U.S. cities dominated by Democrats (here, by Cohen and Mayor Jim Strickland) are dangerous cities. In 2017, 200 murders were committed here — 179 of them black-on-black murders. The notorious gangs Crips and Bloods flourish here as well as newcomer Hispanic gangs.
Advertisement - story continues below
There are reportedly 182 gangs in Memphis. The majority of them operate within Cohen's district, and there is a growing presence of Hispanic gangs, including MS-13. This is significant because Cohen has voted 13 times against legislation that would close our borders and/or enforce our immigration laws. Voting to allow infiltration of the TN09 by violent illegal Hispanic gangs is certainly not a local matter, and it's on Cohen.
Another exclusively federal matter involving Cohen is that the VA Medical Center Memphis is rated as one of the worst VA Hospitals in America. I receive 100 percent of my health care there, and I can confirm that it lives down to its reputation. The VAMC is a few scant miles from Cohen's Memphis Headquarters. According to one of his senior staffers, the congressman assures me that improvements are underway. I vouch that they haven't been visibly underway in his 12 years in office.
Every conservative in America who treasures traditional values needs to step up and force him into exile in the November midterm. The results of a recent poll conducted by a national research firm proved Cohen's vulnerability. Successful Memphis Business Leaders commissioned this poll to determine if Cohen's African-American, female, Republican opponent, Charlotte Bergmann, can defeat him.
The poll says yes, contingent upon certain conditions. The accumulation of campaign money is at the forefront. It will take an influx of 11th-hour money to ambush Cohen, and this is not a local matter. This a matter of saving our country from the Democratic Party with its socialism and all its hatefulness that was displayed during the Kavanaugh hearings in which high-ranking Democrats were willing to destroy a man and his family based on false accusations as if they were actual evidence. Click here to donate.
Advertisement - story continues below
Cohen proudly advertises himself as "a white Jewish man serving a Black district." Such noblesse oblige! I'm a white Jewish man who has resided in the TN09 for most of my 72 years, the last 40 in the same home in a black neighborhood. I fail to see what service he is providing to this "black" district or to our country. One can learn a lot on OpenSecrets.org and learn that Cohen is primarily serving a PAC, big money corporations, unions and fabulously wealthy individuals.
In his 12 years in office, Rep. Cohen proposed only four bills that became laws. His modest achievements have certainly not diminished his arrogance and his god complex.
Locally, he's nearly invisible in the two years between elections. He's very visible and audible on the national stage. Whenever microphones are open or cameras are rolling, it's nearly impossible to "unsee" him. In that venue he considers himself empowered to slander the president and further his efforts to impeach the president; to call a renowned African-American journalist Star Parker "ignorant" because she is a brilliant black woman suspicious of his insulting views on abortion and who wrote a brilliant article titled, "How Rep. Steve Cohen Keeps his District Poor"; and to offer to award corrupt former FBI official Peter Strzok the Purple Heart because he was beleaguered by mean Republicans exposing Strzok's guilt! As a decorated, disabled combat veteran of Vietnam, I could not reconcile my anger at that suggestion, nor could any of my military veteran peers.
His masterful staffers protect him with great prepared speeches and many scripted interviews. When he must improvise and think on his feet, he comes off as an incompetent buffoon. Speaking of exposing him, we return to the results of a professionally commissioned poll. Cohen has near-perfect name recognition in the TN09. That's good and bad for him because a lot of voters who know him responded unfavorably to him.
Several themes resonated among Republicans, Democrats, and Independents: "He's been here too long." "He doesn't work for us." "Poor public service." Due to recurrent themes like these, his core base is less than 50 percent. His firm footing is losing traction.
Advertisement - story continues below
If he slips and falls, Charlotte Bergmann will bring big positive changes to the TN09. And, she will concentrate on capitalizing on the positives the current administration has initiated. The district will celebrate our booming economy and record-low unemployment. And, her congressional votes will reflect her concerns for the big shortcomings of the 9th congressional district that developed and worsened during the tenure of Steve Cohen.
The views expressed in this opinion article are those of their author and are not necessarily either shared or endorsed by the owners of this website. If you are interested in contributing an Op-Ed to The Western Journal, you can learn about our submission guidelines and process here.
Conversation