Commentary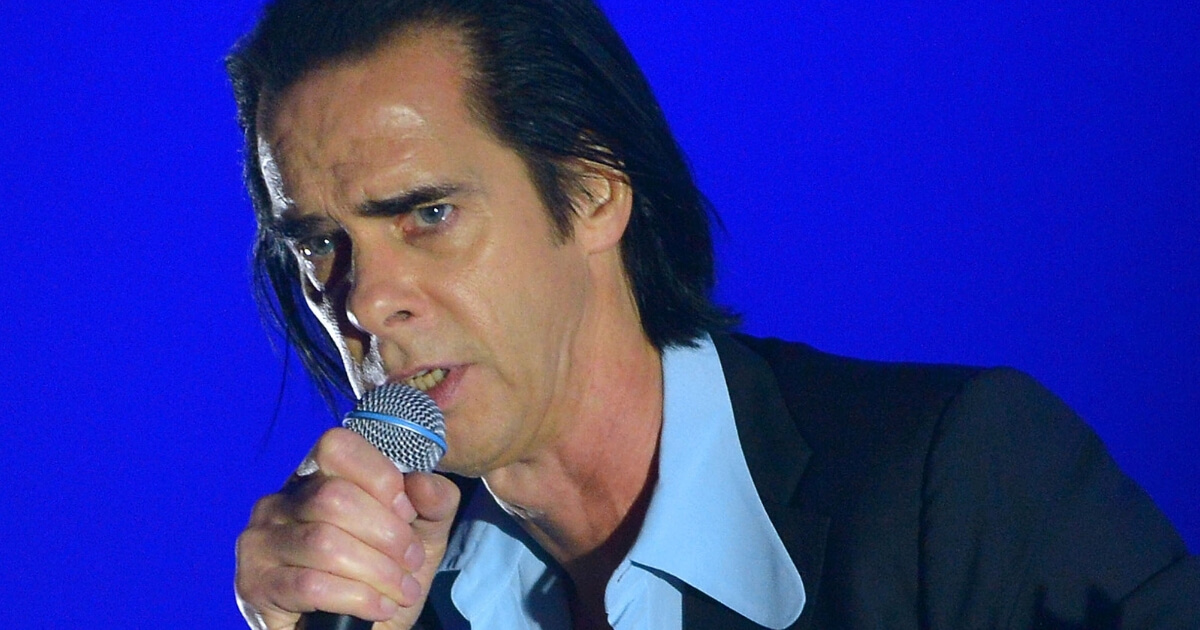 Rocker Rips Into His 'Cowardly and Shameful' Peers for Israel Boycotts
There is an anti-Israel movement among the ideological left that seeks to boycott, divest and sanction the Israeli government and people as punishment over the current state of affairs between the Israeli and Palestinian peoples.
The BDS movement has received plenty of support from leftists from academia to the entertainment industry, including the music scene. Singers and bands are encouraged to avoid playing concerts in Israel so as not to provide any sort of support to its government.
But Fox News reported that not all musicians are on board with the BDS movement, and some have taken great exception to being told by their peers where they can and can't perform. Indeed, some rather well-known singers and popular bands — from current pop music to classic rock — have ignored the cries of BDS supporters and proceeded to play shows in Israel.
Advertisement - story continues below
One of those who has become outspoken in opposition to the BDS movement is the Australian singer of the rock band the Bad Seeds, Nick Cave, who wrote an open letter to famed British musician and producer Brian Eno — as well as anyone else it may pertain to — who had attempted to persuade him to join the BDS movement and not play any concerts in Israel.
Cave wrote to address the response to his "contentious" decision to play a pair of shows in Israel and immediately made his feelings abundantly clear. "I do not support the current government in Israel, yet do not accept that my decision to play in the country is any kind of tacit support for that government's policies," he said.
He noted that he was fully aware of the alleged "atrocities" that were perpetrated by the Israeli government and the "injustices" suffered by Palestinians, and expressed his fervent wish that a "comprehensive and just solution" that would be acceptable to both sides would one day be reached.
"But I also do not support the Boycott, Divestments and Sanctions movement, as you know. I think the cultural boycott of Israel is cowardly and shameful," Cave continued. "In fact, this is partly the reason I am playing Israel — not as support for any particular political entity but as a principled stand against those who wish to bully, shame and silence musicians.
Advertisement - story continues below
"I don't intend to engage in a detailed discussion as to how the boycott of Israel can be seen to be anti-Semitic at heart and, furthermore, does not work (rather, it risks further entrenching positions in Israel in opposition to those you support), but even the estimable Noam Chomsky considers the BDS as lacking legitimacy and inherently hypocritical. What we actually have here is a fundamental difference of opinion as to what the purpose of music is.
"It struck me while writing this how much more powerful a statement you could make if you were to go to Israel and tell the press and the Israeli people how you feel about their current regime, then do a concert on the understanding that the purpose of your music was to speak to the Israeli people's better angels. That would have a much greater effect than a boycott. …
Do you agree that the anti-Israel BDS movement punishes the Israeli people and is counterproductive to the left's goals?
"Perhaps the Israelis would respond in a wholly different way than they would to just yet more age-old rejectionism. Ultimately, whatever the rights and wrongs of official Israeli action in the disputed territories, Israel is a real, vibrant, functioning democracy — yes, with Arab members of parliament — and so engaging with Israelis, who vote, may be more helpful than scaring off artists or shutting down means of engagement."
Cave noted in a postscript to that open letter that Eno was a respected mentor of his whose work he greatly appreciated, and he pointed out that if anyone had noticed a "thread of anguish" in his open letter, that was because "I am writing to my hero."
"Even so, certain questions need to be asked," he continued. "How far must we have strayed from the transformative nature of music to feel justified in weaponising music and using it to punish ordinary Israeli citizens for the actions of their government.
Advertisement - story continues below
"Furthermore, what has brought us to the point where certain musicians feel it is ethically sound to use forms of coercion and intimidation, in the form of 'open' letters, on fellow musicians who don't agree with their point of view?"
Cave admitted that he at times had questioned whether his band had made the right decision by playing shows in Israel despite the great opposition from some of his peers, and noted that he had largely "accepted the validity" of their arguments against doing so.
"Indeed, some of my dearest friends in the music industry found my decision very difficult to accept, but there it is, after much consideration the decision was made: I simply could not treat my Israeli fans with the necessary contempt to do Brian Eno's bidding," Cave concluded.
And that right there is the quintessential argument against the anti-Israel BDS movement. While this particular letter revolved around the music industry, it is widely applicable to virtually all other aspects impacted by the BDS movement.
Advertisement - story continues below
Why would musicians and other entertainers and businesses choose to punish the Israeli people over personal disagreements with Israeli government policies, when their argument is solely with the government?
Conversation