News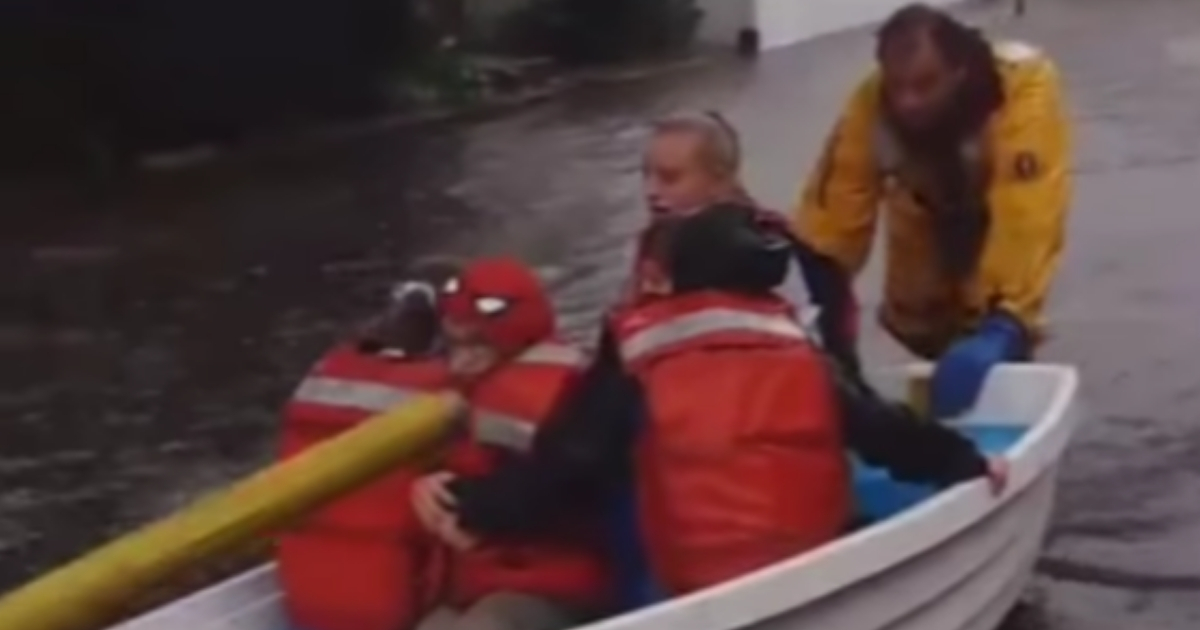 Samaritans Save Crying Children When School Bus Becomes Trapped in Flood Waters
As a busy grade-school kid, I would dread rainy days. My family lived on a farm, so we never could get much in terms of television.
What's more, I'd soon devoured just about every book we had in the house. Precipitation stripped away all of the delightful distractions that the outdoors offered me.
A typical kid, I never actually considered that rain could be dangerous. But a group of children from Stamford, Connecticut, learned that lesson this week.
Advertisement - story continues below
According to WTIC-TV in Hartford, unexpectedly strong showers deluged the state Tuesday evening. Streets soon swamped with water, rising to a depth of three feet.
The storm sewers simply couldn't contain the runoff. In fact, the water came so fast and furious that manhole covers shot up out of their openings.
The flooding got so bad that even parts of I-95 became submerged. "Many roads are impassable," First Selectmen Jayme Stevenson of the town of Darien said.
"Do not drive through flooded roadways! Exercise caution driving throughout town."
Advertisement - story continues below
Good advice, but not every motorist had the luxury of keeping his car in park. Just consider the bus drivers who had to try to drive students to their homes — and the troubles they encountered.
Tribune Media Wire reported that a bus near Rodgers International School became overwhelmed by the rising waters near the town of Stamford. It stalled, leaving the driver and its nearly two dozen young occupants high but not dry.
It wasn't the first time the area had experienced flooding problems. A handful of years ago, six feet of runoff swept through a residential street.
The students on the bus could've ended up in serious danger. But a group of civic-minded neighbors saw the stranded vehicle and rushed to help.
Residents started to congregate, trying to get the kids off the bus. However, they were stumped as to how to safely guide them through three feet of water.
Advertisement - story continues below
"When I saw the kids, I said when the fire guys are coming to see how I can take the kids out. I said, 'Oh I have a boat in the yard,'" resident Manuel Orellana said.
— ?‍♂️The City That Works ?‍♀️ (@IAmTwoWheeler) September 25, 2018

He ferried the children down the street five at a time. He even provided life vests for  his young passengers.
Though they soon made it to safety, the experience upset some of them.
Advertisement - story continues below
"Some of them were crying," said neighbor Philip Vincoli, who also helped. "It was frightening for them."
Vincoli explained that helping out was simply the right thing to do. "I work for the Town of Greenwich," he said.
"I'm a government employee. I work for the highway department, so I'm on the roadway all day long, and it was something you just got to do."
Conversation