Sports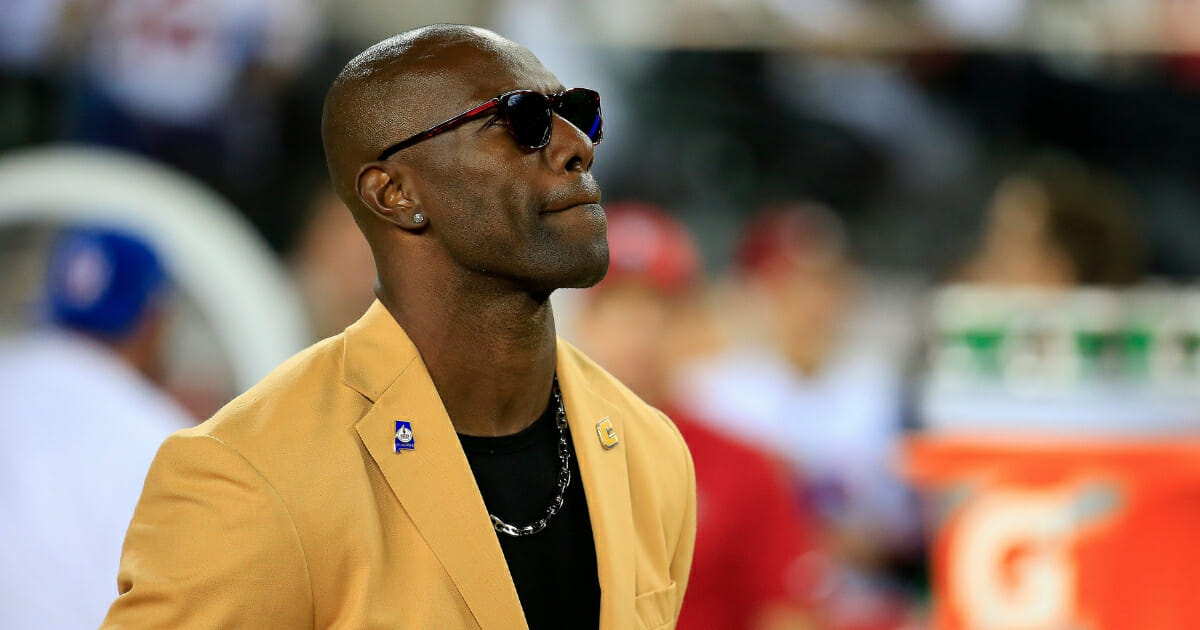 TO Scrambling After Suddenly Losing His NFL Keepsakes - Report
At one point, Hall of Famer Terrell Owens had a storage unit in Atlanta filled with prized possessions and memorabilia.
Now those possessions are under the ownership of someone else after the items were auctioned off after Owens stopped making payments to the storage company.
TMZ Sports reports that the items in the storage unit included autographed helmets, cleats and even a copy of a non-disclosure agreement.
Advertisement - story continues below
Some of the more personal items that Owens has reportedly lost include a customized bust and old playbooks.
Terrell Owens' Storage Unit Auctioned Off, Loses NFL Keepsakes https://t.co/3owWldYI16

— TMZ (@TMZ) April 7, 2019
TMZ notes that Owens claims he was unaware that his items were even being auctioned off and that "his people had tried contacting the storage company for years and kept getting the runaround."
Advertisement - story continues below
The man who bought the items, James Rice of Jan's Used Furniture, says he would be willing to return the items to Owens who is also interested in getting the items back.
It's unknown if Owens' people only reached out to the storage company or actually tried to make payments to retain the items as financial issues have dogged Owens ever since he retired.
Do you think Terrell Owens should get his stuff back?
Owens made nearly $80 million in NFL career earnings in addition to endorsement money, but he revealed in a 2012 GQ interview that he had lost nearly all of it.
He contended that it wasn't due to living lavishly but rather him putting trust into family members and financial advisers who let him down in the end.
"I hate myself for letting this happen," he said. "I believed that they had my back when they said, 'You take care of the football, and we'll do the rest.' And in the end, they just basically stole from me."
Advertisement - story continues below
In recent years, Owens has mostly been making headlines for his mouth, including campaigning for the Pro Football Hall of Fame in which he was finally inducted into last year.
Owens has also not been shy about calling out one of his many former teams in the Dallas Cowboys.
After the Cowboys lost to the Rams in the NFC Playoffs, Owens went on Twitter to implore owner Jerry Jones to get rid of Jason Garrett as head coach.
Hey @realjerryjones! Bout time for a coaching change don'tcha think?! 2 playoff wins in 10 years!! Garrett isn't the answer & NEVER will be! Way to compete guys!! #realtalk

— Terrell Owens (@terrellowens) January 13, 2019
Advertisement - story continues below
Dam goes as the HC goes! Trust me, those players r "WISHING" he gets fired. https://t.co/a1oUbNIgOt

— Terrell Owens (@terrellowens) January 13, 2019
Garrett was the Cowboys' offensive coordinator in Owens' last season in Dallas and Owens believes that Garrett played a role in Owens being released.
Conversation