Op-Ed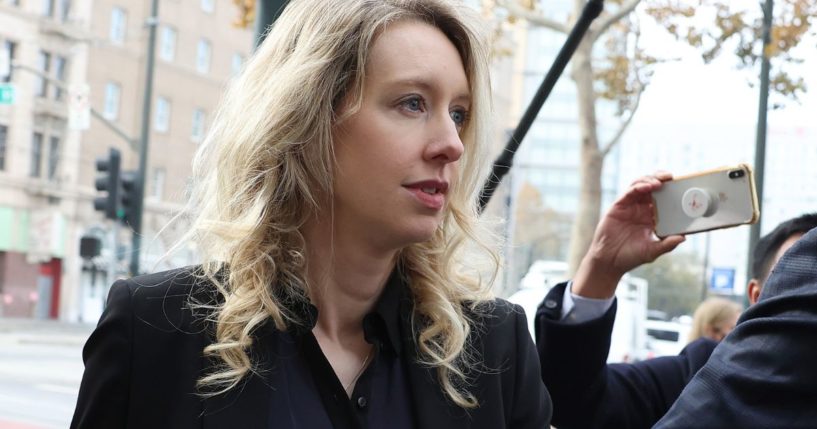 Op-Ed
Solomon: As Drugstore Giant Settles with Theranos Users, Remember That This Could Have Been Much Worse
Walgreens has reached a preliminary agreement with consumers who underwent blood tests from Theranos Inc. in Arizona and California, settling allegations that the drugstore giant turned a blind eye to the fraudulent activities taking place at the now-infamous blood-testing start-up.
On Tuesday afternoon, legal representatives for both the company and the consumers filed a notice with a federal judge in Arizona, signaling that they had arrived at a settlement in principle. They expect to seek court approval for the agreement in approximately three weeks. The specific terms of the settlement were not disclosed in the filing.
Earlier this month, U.S. District Judge David Campbell in Phoenix ruled that the case should proceed to trial, finding that there are factual matters that can only be resolved by a jury. These matters pertain to whether Walgreens knowingly entered into a doomed partnership with Theranos to provide tests at its drugstores, despite having reasonable doubts about the efficacy of the start-up's technology.
Advertisement - story continues below
The founder and former CEO of Theranos, Elizabeth Holmes, was convicted of fraud last year and was handed an 11 1/4-year prison sentence. Ramesh "Sunny" Balwani, the former president of the company, also faced a jury trial and is currently serving a 13-year prison term after being found guilty.
As criminal defense attorney David Gelman points out, "The Walgreens' settlement with Theranos users avoids any admission of guilt. It's also important to note that this settlement has absolutely no impact on the verdicts or sentences of Elizabeth Holmes or Sunny Balwani."
History will surely look back on this settlement as a blessing that nothing infinitely worse happened.
The plaintiffs in this case could have been killed by relying on the Theranos blood-testing systems, here administered by Walgreens, to diagnose potentially life-endangering diseases. Theranos claimed that it could test for a variety of conditions with just a few drops of blood, but in reality, its technology was ineffective, and the tests were unreliable.
Advertisement - story continues below
As a result, users may have received false test results and incorrect diagnoses, which could have led to serious health consequences. In addition, some users may have been subjected to unnecessary medical procedures and treatments based on the inaccurate test results.
While it should go without saying that the accuracy of medical tests is essential for proper medical treatment, and the use of faulty diagnostic tests can cause severe damage and even be life-threatening, maybe Tuesday's Walgreens settlement is the reminder we all needed.
This is one of the strangest ironies of the criminal trials of Holmes and Balwani — they were tried and convicted of defrauding investors rather than endangering the lives of potentially tens of millions of users of their deeply flawed technology.
The views expressed in this opinion article are those of their author and are not necessarily either shared or endorsed by the owners of this website. If you are interested in contributing an Op-Ed to The Western Journal, you can learn about our submission guidelines and process here.
Conversation