Commentary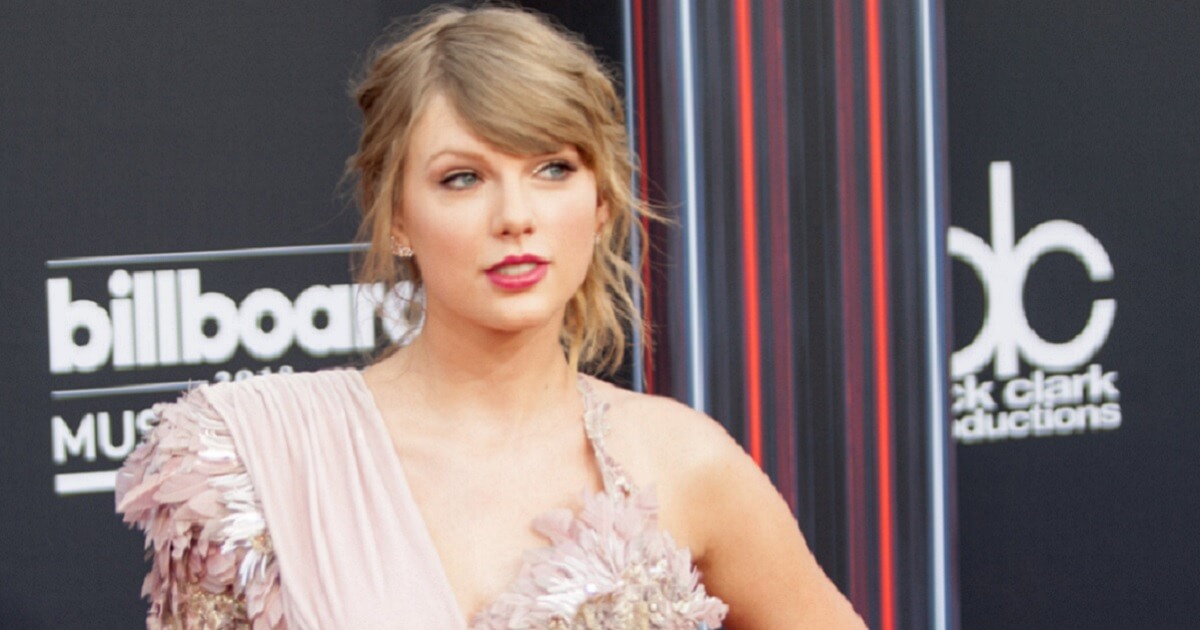 Stick to Showbiz: Taylor Swift Gets Marsha Blackburn 'Facts' Dead Wrong
So, pop star Taylor Swift is political now. And by political, I of course mean "liberal."
Swift, a resident of Tennessee, announced in a social media post Monday that she was voting for Phil Breseden, the former Democratic governor of the state, in a tight Senate race. Swift made three major points against the Republican candidate, Rep. Marsha Blackburn: Claiming Blackburn is not for equal pay for women, equal rights for LGBT individuals or tougher legislation against domestic violence.
"I cannot vote for someone who will not be willing to fight for dignity for ALL Americans, no matter their skin color, gender or who they love," Swift wrote. "(Blackburn's) voting record in Congress appalls and terrifies me."
Advertisement - story continues below
But on all three issues Swift mentioned, PJ Media's Tyler O'Neil pointed out, she was dead wrong.
As he noted, Swift "launched into a summary of talking points published by the LGBT activist group GLAAD."
"She voted against equal pay for women. She voted against the Reauthorization of the Violence Against Women Act, which attempts to protect women from domestic violence, stalking, and date rape. She believes businesses have a right to refuse service to gay couples," Swift wrote.
On the first one, O'Neil noted, Swift was referencing Blackburn's vote against the 2009 Lilly Ledbetter Fair Pay Act. However, Blackburn didn't vote against it because she was against fair pay, she voted against it because she believed that oughtn't be the role of the federal government and that the act could have negative repercussions — nuances Swift nor GLAAD could or wanted to pick up on.
Advertisement - story continues below
"You know, I've always said that I didn't want to be given a job because I was a female, I wanted it because I was the most well-qualified for the job," Blackburn said of her vote in 2013.
"And making certain that companies are going to move forward in that vein, that is what women want.
Do you think Marsha Blackburn will win over Phil Breseden?
"They don't want the decisions made in Washington. They want to be able to have the power and the control and the ability to make those decisions for themselves."
There were other problems with the Ledbetter Act, including eliminating limitations periods on lawsuits — thus making it harder to mount an effective defense given the time that had elapsed — and the perverse incentive to hire fewer women and other minorities since those groups would be more likely to file suit, according to the Heritage Foundation's Andrew Grossman.
As for the Violence Against Women Act, Swift claims this was a vote against a bill that "attempts to protect women from domestic violence, stalking, and date rape." Ergo, Blackburn mustn't be particularly interested in preventing these things.
Advertisement - story continues below
Again, O'Neil points out, this is a misrepresentation. In fact, Blackburn was an enthusiastic supporter of VAWA until 2013, when clauses were added involving illegal immigrants, Native Americans and LGBT individuals turned it into something of an omnibus.
In 2012, however, she was a vociferous defender of it.
"As a mother and grandmother, it is extremely important to me that VAWA is reauthorized in order to ensure that victims of violence have access to the care they need and the justice they deserve," Blackburn said.
"Many of the women in Congress, like me, have worked in their own states to establish domestic violence and child advocacy centers."
Advertisement - story continues below
When the special clauses were added, however, she felt it had gone too far.
"When you start to make this about other things it becomes an 'against violence act,' and not a targeted focus act," Blackburn said in an interview in 2013. "I didn't like the way it was expanded to include other different groups.
"What you need is something that is focused specifically to help the shelters and to help out law enforcement, who is trying to work with the crimes that have been committed against women and helping them to stand up."
So, what about discrimination against LGBT people? Swift wrote that Blackburn "believes businesses have a right to refuse service to gay couples."
Advertisement - story continues below
"This is false, and a smear that obscures the important issues at stake," O'Neil wrote. "Many LGBT activists claim that religious business owners who refuse to provide services for same-sex weddings are in fact discriminating against people on the basis of sexual orientation.
"This is false, as illustrated by the Supreme Court case Masterpiece Cakeshop v. Colorado Civil Rights Commission (2018). In that case, baker Jack Phillips refused to craft a cake celebrating a same-sex wedding. But in the very same breath, he offered to sell the homosexual couple any cake he sells to anyone else."
Blackburn, instead, made her case that cases like this were about religious freedom as defined under the First Amendment.
"People of faith should be free to practice their beliefs as guaranteed by our Constitution," Blackburn said in an interview with the Tennessean. "They should never be punished for their beliefs based on conscience and their understanding of Scripture. In the Senate, I will continue to work to ensure our religious beliefs are protected."
Advertisement - story continues below
That's not talking about segregation, it's talking about protecting our constitutional rights.
Of course, Swift's first foray into electoral politics may be an object lesson in how futile these things are for celebrities.
On the selfsame day that Swift released her flawed endorsement, a new poll showed Blackburn up by 8 percentage points over Breseden. Something tells me the "Swift bounce" isn't exactly going to erase that overnight.
Then again, this shouldn't be a surprise. Hillary Clinton had just about every celebrity endorsement possible in 2016 and those ended up being worth the Instagram accounts they were printed on.
Conversation