Commentary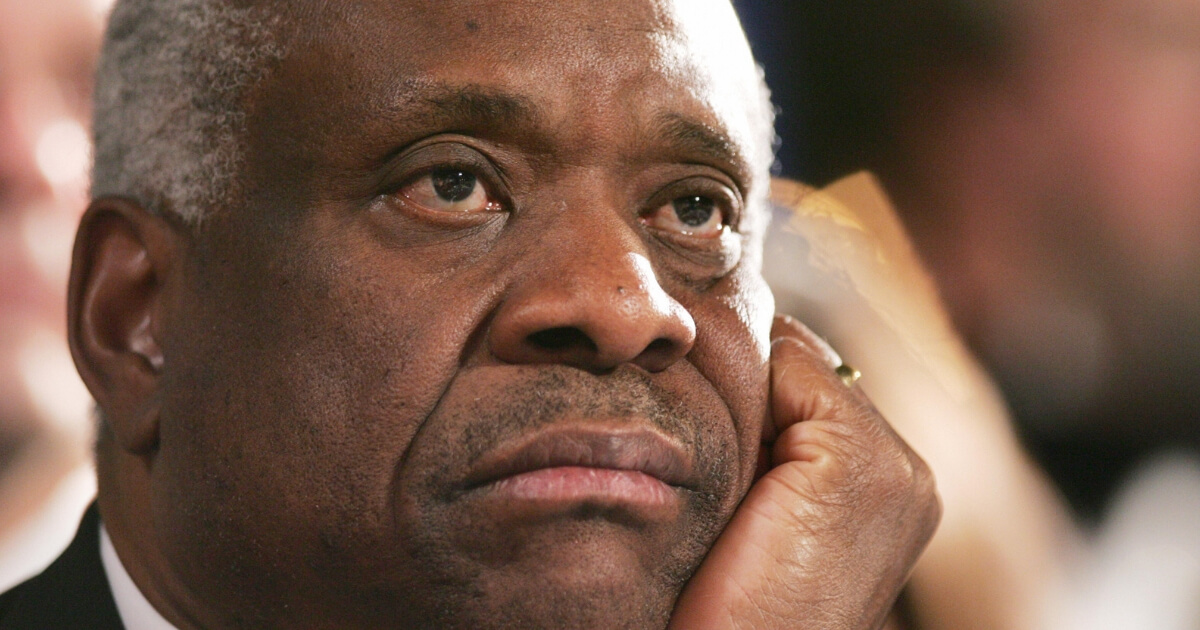 Top ABC Analyst Revises History, Calls Clarence Thomas 'Predator'
The left has indisputably gone "all in" with its effort to block, delay or ultimately derail the nomination of Judge Brett Kavanaugh to the Supreme Court — solely out of liberals' partisan love for abortion and absolute hatred for President Donald Trump.
When Senate Democrats failed to stop the proceedings of Kavanaugh's confirmation through normal means on legal issues, they unleashed a vague and anonymous allegation of sexual misconduct against him — the accuser has since stepped forward, though the accusation remains vague — that dates back 36 years and is impossible to conclusively prove or disprove.
The liberal media have certainly done their part to aid their Democrat allies in what can only be described as a last-minute hit job on Kavanaugh that is designed specifically to smear his reputation and render him "toxic" to moderate Republican senators ahead of a confirmation vote.
Advertisement - story continues below
Some media figures have dropped their mask of objectivity and displayed their openly partisan face for all to see.
At the forefront among those is ABC News' chief political analyst Matthew Dowd, who in his attacks on Kavanaugh over the unsubstantiated allegations appeared to rewrite history and slanderously smeared Supreme Court Justice Clarence Thomas as a "sexual predator," according to Breitbart.
Dowd tweeted on Monday, "It was despicable and outrageous what happened to Anita Hill more than 25 years ago, and a sexual predator was given a lifetime seat on the SC. Let's hope history doesn't repeat itself in 2018."
It was despicable and outrageous what happened to Anita Hill more than 25 years ago, and a sexual predator was given a lifetime seat on the SC. Let's hope history doesn't repeat itself in 2018.

— Matthew Dowd (@matthewjdowd) September 17, 2018
Advertisement - story continues below
In less than 140 characters, Dowd managed to smear both Thomas and Kavanaugh as "sexual predators" in spite of the fact that neither have ever been charged with a sexual crime, much less convicted, or have any history of allegedly preying sexually upon vulnerable women.
Breitbart noted that Dowd also tweeted that it was time for Americans to start exclusively believing the "she" in "he said/she said" situations like those of Kavanaugh and Thomas, as it throughout our nation's history it was always the "he" in such situations who were automatically believed, another rewriting of history with zero evidence in support.
Are you shocked by the similarities between what was done to Clarence Thomas and what is happening to Brett Kavanaugh?
As for what Thomas was alleged to have done to Hill, even if it were to have been proven true without a shadow of a doubt, it would have been little more than sexual harassment — not exactly something that would be described as the actions of a "sexual predator."
Furthermore, the allegations against Thomas were never conclusively proven, and indeed seemed to crumble when Hill, who'd worked as an aide to Thomas for years, had her credibility ripped apart when it was revealed that she had continued working for Thomas and even followed him from job to job after the alleged incidents had occurred.
But Thomas himself appeared to put the allegations against him to rest in a fiery and justifiably self-righteous rebuttal to the Senate Democrats who'd attempted to unceremoniously smear him and ruin his reputation, famously referring to the whole charade in 1991 as nothing more than a "high-tech lynching for uppity blacks" who dared to think for themselves.
Advertisement - story continues below
CNS News recently shared a transcript and video of Thomas' reply to then-Senate Judiciary Committee chairman Joe Biden's offer of an opportunity to speak for himself, and Thomas absolutely shredded the Democrats to such an extent that an embarrassed Democrat-majority Senate voted to confirm him by a margin of 52-48.
"Senator, I would like to start by saying unequivocally, uncategorically, that I deny each and every single allegation against me today that suggested in any way that I had conversations of a sexual nature or about pornographic material with Anita Hill, that I ever attempted to date her, that I ever had any personal sexual interest in her, or that I in any way ever harassed her," Thomas said to Biden.
"A second, and I think more important point. I think that this today is a travesty. I think that it is disgusting. I think that this hearing should never occur in America," he added. "This is a case in which this sleaze, this dirt, was searched for by staffers of members of this committee, was then leaked to the media, and this committee and this body validated it and displayed it at prime time over our entire nation."
Thomas wondered how the Democrats on the committee, or anyone else for that matter, would feel if they were hit with sleazy, unproven smears of sexual misconduct, and suggested that no job — not even the Supreme Court — was worth being subjected to such malign treatment. Then he figuratively went for the jugular with a statement that effectively ended the effort mounted against him by directly calling out the liberals for their soft bigotry against conservative black Americans.
Advertisement - story continues below
"And from my standpoint as a black American, as far as I'm concerned, it is a high-tech lynching for uppity blacks who in any way deign to think for themselves, to do for themselves, to have different ideas, and it is a message that unless you kowtow to an old order, this is what will happen to you. You will be lynched, destroyed, caricatured by a committee of the U.S. Senate, rather than hung from a tree," Thomas said.
It will be interesting to see if Kavanaugh rips the Democrats in a similar manner for launching a unsubstantiated smear against him at the last-minute to derail his nomination. It'd also be nice to see ABC's Dowd be held accountable for his partisan attack on Thomas and Kavanaugh, unfairly labeling them as "sexual predators."
Conversation