Commentary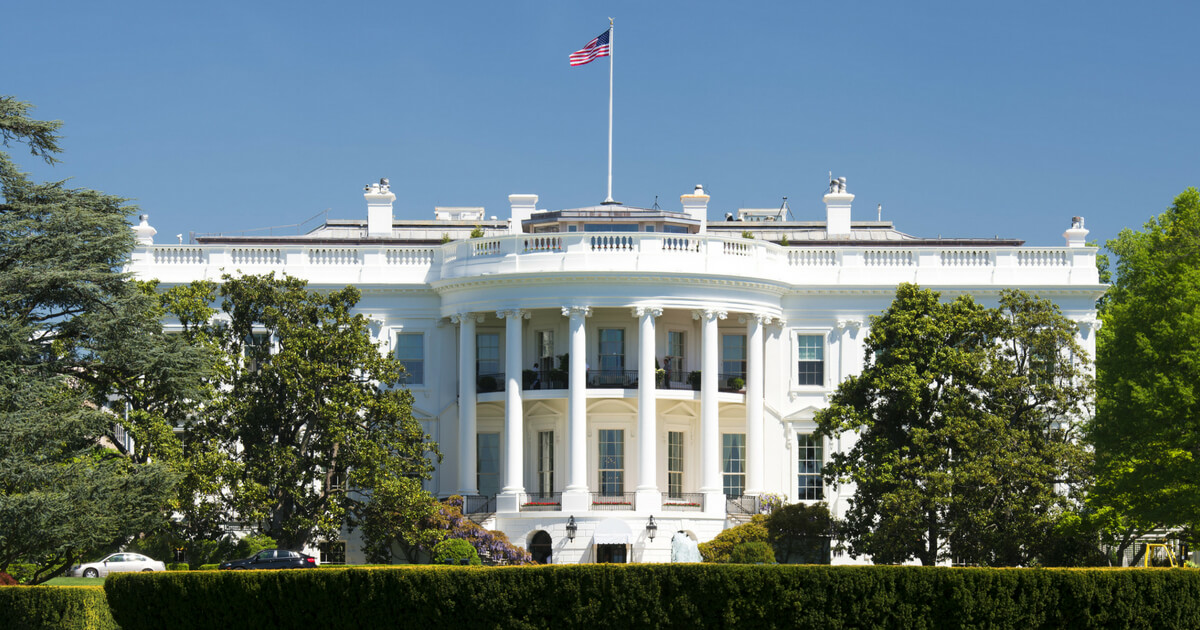 Trump Eyes Former Justice Department Attorney for Vacant White House Position
White House Counsel Don McGahn may have just announced his imminent resignation, but the White House is moving with all due speed in order to find a replacement — and the top candidate seems to be a former Justice Department attorney.
According to a report from The Washington Post, ex-DOJ lawyer Pat Cipollone was interviewed by the president this week for the soon-to-be vacant spot.
"Cipollone has been advising Trump's outside legal team since at least June. He is also close to Emmet Flood, a White House lawyer who is helping handle the special-counsel investigation and is himself being considered for the top legal position," the WaPo reported.
Advertisement - story continues below
"Cipollone did not respond to a request for comment."
However, two attorneys on Trump's team — Rudy Giuliani and Jay Sekulow — seem to think he would be a good decision.
Giuliani said that Cipollone and Emmett Flood, another possible choice who's already on the White House legal team, are both excellent choices.
"I know both Pat and Emmet very well, and either one would be an excellent choice," Giuliani said.
Advertisement - story continues below
Flood, however, is considered important in fighting off a possible subpoena of the president from Special Counsel Robert Mueller in his current position, making him a less likely choice.
Sekulow, meanwhile, extolled Cipollone.
Do you think Pat Cipollone will be a good choice?
"Pat Cipollone is a brilliant attorney," Sekulow said. "I have had the privilege to work with him and can attest to his skill, integrity and knowledge of the law. If selected by the president, he would make an outstanding White House counsel."
You may not know Cipollone's name yet, but rest assured those inside the Beltway are very familiar with him.
"(Cipollone) is a lawyer's lawyer, with great breadth of experience, the utmost integrity and superb judgment," former Attorney General William P. Barr, who served under George H.W. Bush, said in a statement. Cipollone worked under Barr during his tenure at the Justice Department.
Advertisement - story continues below
"Pat Cipollone is the kind of lawyer that lawyers seek advice from," Bill Nettles, a former U.S. attorney in South Carolina under the Obama administration, said. He added that Cipollone would be "an extraordinary White House counsel."
McGahn's departure comes as a surprise to the Trump administration for a number of reasons; even though the White House tried to put a positive spin on things after the announcement, the revelation that McGahn had spent 30 hours being interviewed by Robert Mueller — quite a bit more than expected — had many wondering if his cooperation with the special counsel had anything to do with his departure.
White House Counsel Don McGahn will be leaving his position in the fall, shortly after the confirmation (hopefully) of Judge Brett Kavanaugh to the United States Supreme Court. I have worked with Don for a long time and truly appreciate his service!

— Donald J. Trump (@realDonaldTrump) August 29, 2018
"I can't imagine that he wouldn't be worried (about McGahn). If he's not worried, he should be worried," lawyer Alan Dershowitz told CNN, according to the Washington Examiner.
Advertisement - story continues below
"Whenever somebody on the inside spends 30 hours with somebody who's trying to get you, you've got to start worrying," he added.
"And you should have started worrying even before that happened and thought seriously about what your options were to reduce the amount of worrying that you've going to have after the fact."
Cipollone is, according to The Post, known for "handling complex federal investigations." Whether that will be part of reducing the amount of worrying the White House will have after the fact remains to be seen.
Conversation