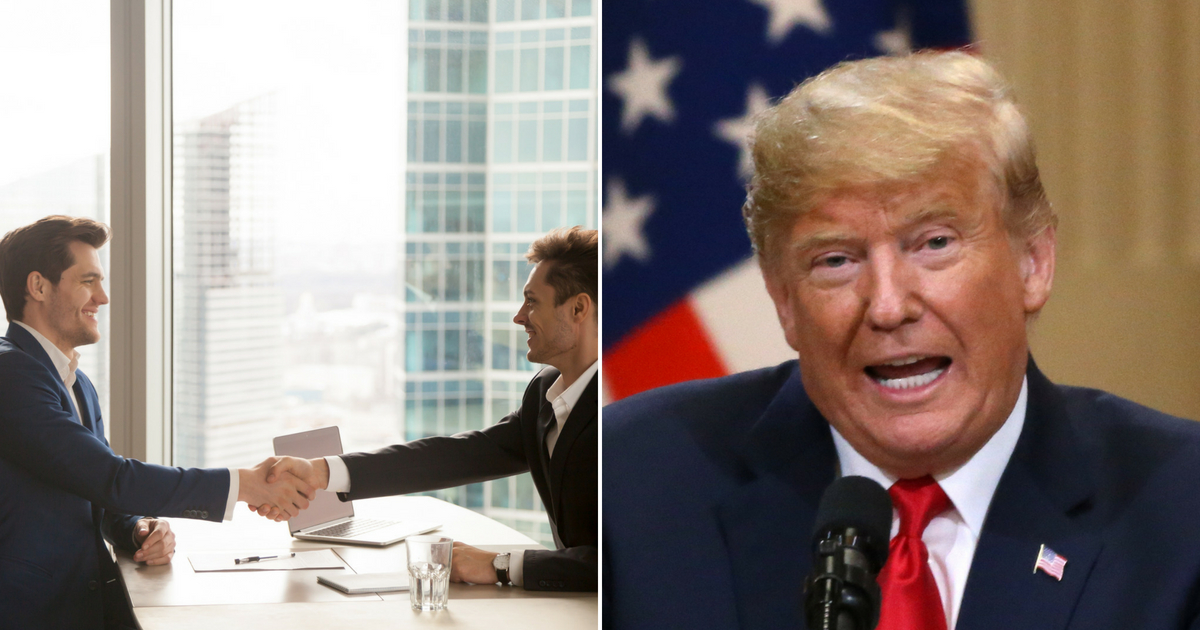 Trump Pushing Job Training as Employers Search for Workers
Promoting a robust U.S. economy, President Donald Trump is pressing U.S. companies and trade associations to bolster their job training opportunities as employers search for qualified skilled workers to fill vacancies.
Trump was holding a White House event Thursday with corporate leaders, workers and students to promote apprenticeships, vocational opportunities and job training. The president is asking companies and trade organizations to sign a pledge to provide the training for their workforce.
The president's 2016 campaign included a pitch to help the "forgotten men and women" who have suffered amid globalization and a shifting economy.
Advertisement - story continues below
The pledge and an executive order creating a national council for U.S. workers and a workforce policy advisory board aims to address the needs of manufacturing workers as the president has engaged in trade disputes that have rattled the economy.
The White House said it expected the "Pledge to America's Workers" to provide at least 500,000 new career opportunities for students and workers over the next five years, including apprenticeships, work-based learning and continuing education.
The White House said some of the companies signing the pledge would include General Motors, FedEx, The Home Depot, IBM, Lockheed Martin, Microsoft, Northrop Grumman and Walmart. Several trade associations were also committing to the job training initiative, and Trump was welcoming several members of Congress and state and local officials.
The administration wants to bring millions of Americans who are not working or searching for work — and therefore aren't included in the unemployment rate — back into the job market.
Advertisement - story continues below
More people with jobs would accelerate economic growth and could help the White House achieve its goal of sustained growth of 3 percent or higher.
The additional workers could also help fill 6.6 million open jobs, a near-record high and more than the number of unemployed workers.
Yet a lack of skills is just one reason some Americans have given up on their job search. Economic research has found that opioid addiction and related health problems have kept millions of Americans sidelined.
The aging population and retirement of baby boomers is also a challenge. The proportion of Americans ages 25 to 54 who are working or looking for work has risen steadily in the past three years.
But that increase has largely been offset by retirements, leaving the overall percentage of Americans in the workforce stuck at about 63 percent.
Advertisement - story continues below
Some economists are unsympathetic to businesses' complaints about the lack of unqualified workers. They argue that companies should pay more to attract more applicants.
That would also signal to those out of work where the greatest demand for jobs is and what kind of training they should seek.
Yet pay has risen modestly since the recession ended in 2009 and in the past year has been offset by rising inflation.
And if employers are desperate, they should be willing to conduct more training themselves, labor experts say.
The Western Journal has reviewed this Associated Press story and may have altered it prior to publication to ensure that it meets our editorial standards.
Conversation