Commentary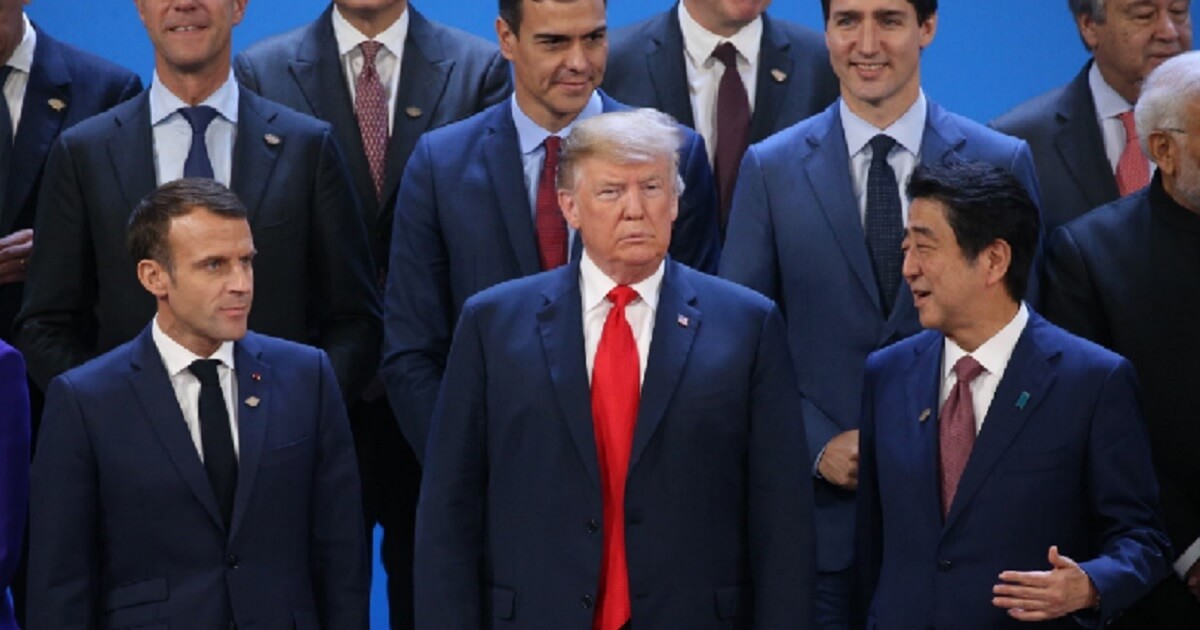 Trump Stands Tall at G-20 Summit, Refuses To Give In to Paris Agreement Pressure
President Donald Trump refused to sign the United States onto a non-binding agreement in support of the Paris agreement on climate change at the G-20 summit in Buenos Aires, The Associated Press reported Saturday.
The AP also reported the Trump administration changed the language on trade due to its ongoing tariff battles with other nations.
"Applause rose up in the hall Saturday as the leaders, including U.S. President Donald Trump, signed off on a final statement at the end of a two-day summit," the AP reported.
Advertisement - story continues below
"The statement acknowledges flaws in the world trading system and calls for reforming the World Trade Organization. It doesn't mention protectionism however, because negotiators said the U.S. had resisted that.
"The statement says 19 of the members reiterated their commitment to the Paris climate accord but the U.S. reiterates its decision to withdraw."
In terms of tariffs, the G-20 meeting also produced some movement on the trade standoff between the United States and China.
According to a statement issued by the White House, Trump and Chinese President Xi Jinping reached an agreement under which there would be a ceasefire of sorts in terms of new levies.
Advertisement - story continues below
"On Trade, President Trump has agreed that on January 1, 2019, he will leave the tariffs on $200 billion worth of product at the 10% rate, and not raise it to 25% at this time," the statement said.
"China will agree to purchase a not yet agreed upon, but very substantial, amount of agricultural, energy, industrial, and other product from the United States to reduce the trade imbalance between our two countries."
Are you glad Trump is standing firm on rejecting the Paris agreement?
In addition, the statement said that the two leaders "have agreed to immediately begin negotiations on structural changes with respect to forced technology transfer, intellectual property protection, non-tariff barriers, cyber intrusions and cyber theft, services and agriculture."
Xi also agreed to harsher criminal penalties on the production of fentanyl, a synthetic opioid of which China is a major producer.
On the Paris agreement, however, the Trump administration was going it alone — which should be fine when you consider that the United States reduced its CO2 emissions more than any other nation last year without being a part of the climate change agreement.
Advertisement - story continues below
The rejection also came on the same week as an interview with The Washington Post in which the president disputed the findings of a government report on climate change.
"One of the problems that a lot of people like myself, we have very high levels of intelligence but we're not necessarily such believers" in the impacts of man-made climate change, Trump said.
"You look at our air and our water, and it's right now at a record clean.
"As to whether or not it's man-made and whether or not the effects that you're talking about are there, I don't see it."
Conversation