Sports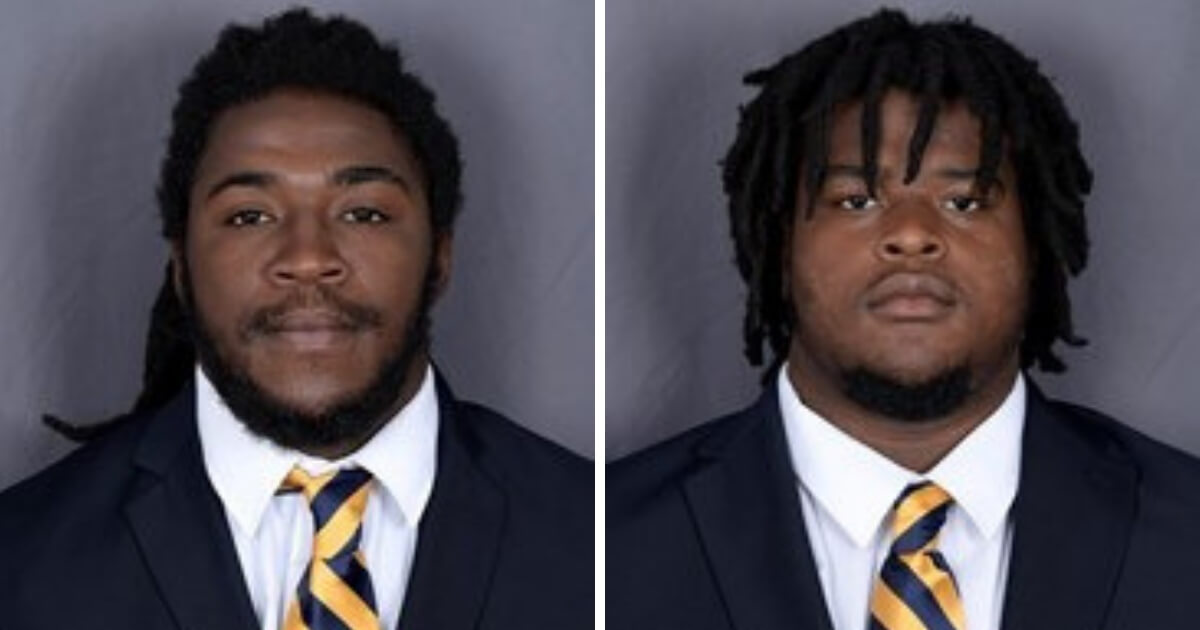 Two College Football Players Shot, Suspect Still Loose
Two college football players were shot Thursday afternoon in a drive-by shooting.
The victims — Anthony Jones and Mershawn Miller — play for Florida International University in Miami. The two men were shot in Opa-locka, near Miami, while they were visiting a friend.
They were standing outside when someone in a car starting shooting them as it drove by.
Advertisement - story continues below
The gunman was still at large Friday morning.
ATTN FIU Community: pic.twitter.com/w4LBA5RLXE

— FIU (@FIU) September 6, 2018
Jones, a junior running back, was shot in the face and back. He was airlifted to Jackson Memorial Hospital in Miami. He is in serious condition, but police said his injuries don't appear to be life-threatening, reported the Miami Herald.
Miller, a redshirt freshman offensive lineman, was shot in the arm. He was taken to the hospital by ambulance and released overnight, WTVJ-TV in Miami reported.
Advertisement - story continues below
"I thought my life was going to change," Miller's father, Emerson Miller, told reporters Thursday outside of Jackson Memorial, according to WTVJ.
Update on the shooting of 2 FIU players: police are describing incident as a drive-by, OL Mershawn Miller (arm) released overnight, RB Anthony Jones (face and back) in serious condition but injuries are non-life threatening: https://t.co/CL7sOo0czg

— RedditCFB (@RedditCFB) September 7, 2018
He said his son was "at the wrong place at the wrong time" and called the shooter a "coward."
"You shot two good kids trying to do something with themselves," Emerson Miller said. "You're out here doing nothing."
Two FIU football players shot in a drive-by in the area of 2400 NW 141 Street, Opa Locka.
Anthony Jones and Mershawn Miller
both non life-threatening injuries.
BOLO for dark gray 2015 Nissan Sentra. If you have any information please contact the Opa Locka Police Deparment.

— Opa Locka Police (@ChiefJDobson) September 6, 2018
Advertisement - story continues below
FIU coach Butch Davis said the university community was praying for a speedy recovery.
"When you hear the news that we received today, your heart drops," Davis said, according to WTVJ. "We've been receiving encouraging reports on their conditions and our thoughts and prayers are with the families of Anthony Jones and Mershawn Miller during this time."
Jones is the team's lead running back. In the season opener last Saturday against Indiana, he rushed for 88 yards with two touchdowns. The Panthers lost 38-28.
36-yards to PAYDIRT. No one is going to catch Anthony Jones and @FIUFootball scores. pic.twitter.com/umXJNJ8NGp

— CBS Sports Network (@CBSSportsNet) September 2, 2018
Advertisement - story continues below
Both Jones and Miller went to Miami Central High School.
Jones is the cousin of Minnesota Vikings running back Dalvin Cook.
Truth and Accuracy
We are committed to truth and accuracy in all of our journalism. Read our editorial standards.
Conversation