Commentary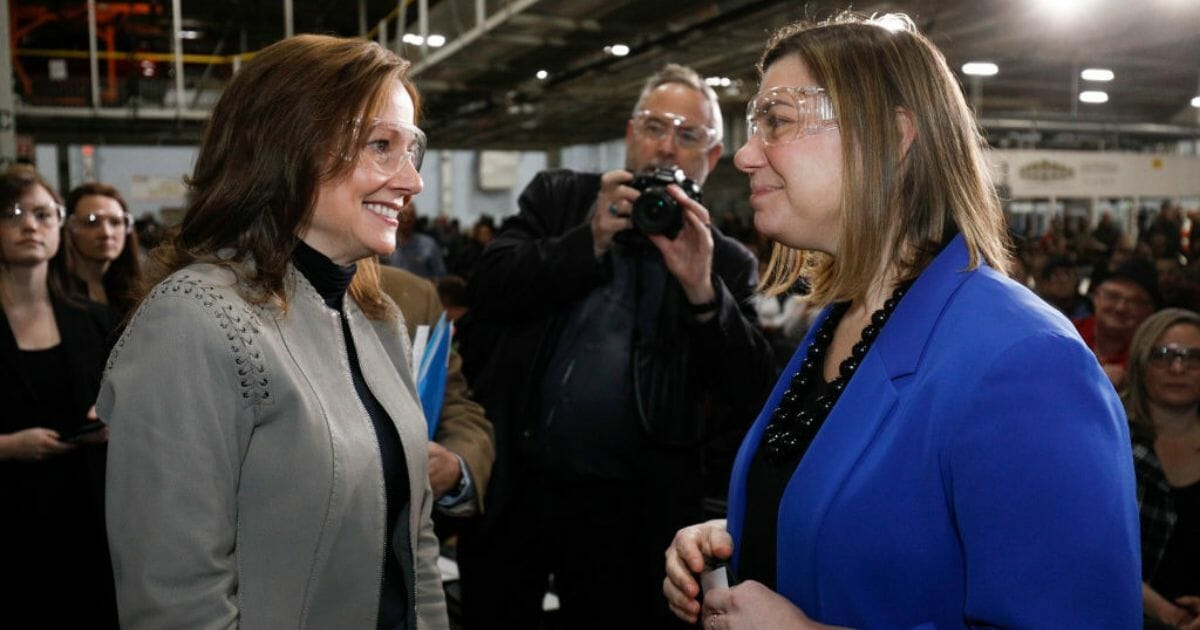 'They Want 'Our Donors': Republicans Addressing Anti-Semitism Just Want Jewish Community's Money, Dem Slotkin Says
I'm almost embarrassed for Democrats, whose unsubstantiated attacks on Republicans and conservatives in general have become blatantly childish.
Just take their knee-jerk accusations (please, take them) of President Donald Trump being a "racist" because of his comments about the dismal conditions of Maryland Rep. Elijah Cummings' 7th District.
The latest, most desperate example? Michigan Rep. Elissa Slotkin, according to The Washington Free Beacon, said that Jewish donors' money is the sole reason Republicans aren't anti-Semitic.
Advertisement - story continues below
Perhaps Slotkin feels emboldened because she is Jewish. While participating at a Jewish Democratic conference Sunday, she asserted that Republicans are "looking for our donors," The Free Beacon reported.
"I will just be very honest, right, they are not looking for our votes, because we are a relatively small community, they are looking for our donors, right?" Slotkin said.
"We have, what I believe is a full-on attempt by the Republican Party to grab a different community and bring them into the fold," she continued.
According to The Free Beacon, Slotkin also told The Detroit News, "I think people feel the need to be very clear about what we mean by anti-Semitism" — and yet, she declined to respond directly about anti-Semitic comments made by Reps. Ilhan Omar and Rashida Tlaib, the latter of whom is a freshman Michigan representative like Slotkin.
Advertisement - story continues below
Michigan rep refused to condemn Omar, Tlaib https://t.co/wM575JxZYm

— Free Beacon (@FreeBeacon) July 31, 2019
That's precisely how Democrats have decided to operate: Say and tweet whatever they want, decline comment or change the subject later and then criticize Republicans.
It all adds up to deflection and projection from radical Democrats who have insulted Jews by, among other things, making audacious modern-day comparisons to Nazi concentration camps.
Exhibit A of the left's hypocrisy is the Rev. Al Sharpton, who — despite his checkered past that included his taking advantage of an anti-Semitic mob to advance his own agenda in 1991 — accuses Trump of being racist.
The fact remains that the Trump administration is arguably the strongest ally that Israel has ever had. Prime Minister Benjamin Netanyahu named a Golan Heights settlement in our president's honor.
Advertisement - story continues below
It is well-documented that Trump and Vice President Mike Pence have condemned anti-Semitism at every turn.
Do you think Elissa Slotkin's comments are out of line?
And yet Democrats have the temerity to accuse Republicans of somehow being phonies who just want Jewish people's money.
It's understandable if a newcomer such as Slotkin is striving to make a name for herself. What's less agreeable is that the advocacy group J Street — known for anti-Israel policies — backs Slotkin, according to The Free Beacon.
Advertisement - story continues below
It's unreasonable and unacceptable to insinuate Republicans are pretending to support Israel only because they need donations from Jews. Perhaps Michigan has something in its water other than lead.
Conversation