Sports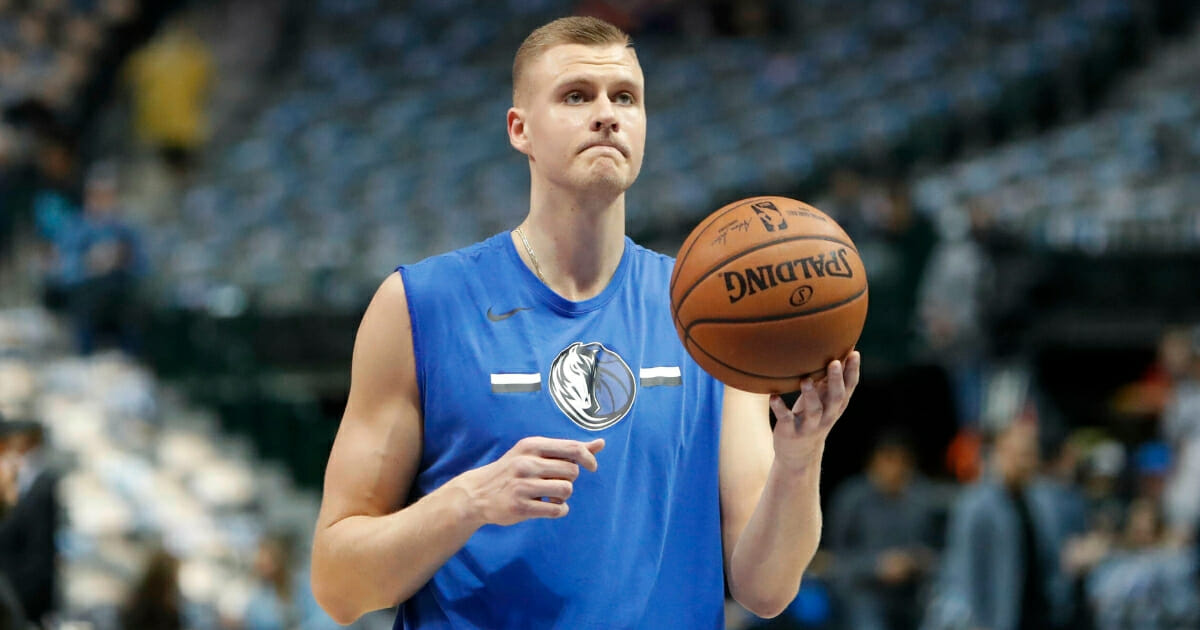 Watch: NBA Star Reportedly Gets Jumped Outside Club, Team Investigating
Dallas Mavericks star Kristaps Porzingis reportedly got jumped outside of a club in Latvia over the weekend.
Eyewitnesses told TMZ Sports that Porzingis was involved in an altercation in his hometown of Liepaja that left him with a torn shirt and a bloody forehead.
A TMZ video shows the aftermath of the alleged fight.
Advertisement - story continues below
Porzingis pushed a woman out of the way as he walked down the street, but police arrived on the scene and appeared to block him from retaliating further.
Sources told TMZ Sports that the fight broke out after a "handful of Russians confronted Kristaps, supposedly upset with the fact that he'd switched teams."
Porzingis was traded from the New York Knicks to the Mavericks in January.
Advertisement - story continues below
The Athletic's Shams Charania tweeted Sunday that Porzingis was "hit by objects" during the assault.
The Mavericks are investigating All-Star Kristaps Porzingis' altercation in Europe over weekend and current understanding is he was jumped at a club, assaulted and hit by objects, @TheAthleticNBA @Stadium has learned.

— Shams Charania (@ShamsCharania) May 12, 2019
ESPN reported later Sunday afternoon that the Mavericks were aware of the situation with their All-Star forward.
"It is our understanding that Kristaps was jumped and assaulted outside of a club in Latvia," the team said in a statement, according to The Dallas Morning News. "We will provide an update when one is available."
Advertisement - story continues below
ESPN's Tim MacMahon added a few more details. He wrote that Porzingis was hit with a chair, according to a source. The 7-foot-3 forward did not suffer any significant injuries, MacMahon said.
Porzingis did not suffer any significant injuries, according to source. https://t.co/bsH0N7tbd9

— Tim MacMahon (@espn_macmahon) May 12, 2019
Porzingis, 23, dubbed "The Unicorn" because of his unique skillset, missed the entire 2018-19 season recovering from a torn ACL he suffered in February 2018.
Advertisement - story continues below
He was traded to Dallas, along with Trey Burke, Tim Hardaway Jr. and Courtney Lee, in a blockbuster deal Jan. 31.
In return, the Knicks received DeAndre Jordan, Wesley Matthews, Dennis Smith Jr., an unprotected 2021 first-round draft pick and a top-10 protected 2023 first-round pick.
In March, Porzingis was accused of raping a woman last year while he was with the Knicks. He "unequivocally" denied the allegation, and his attorney, Roland Riopelle, said it was part of an extortion attempt that the FBI is investigating.
Porzingis becomes a restricted free agent next July, but the Mavs have indicated that they plan to sign him.
Conversation