Commentary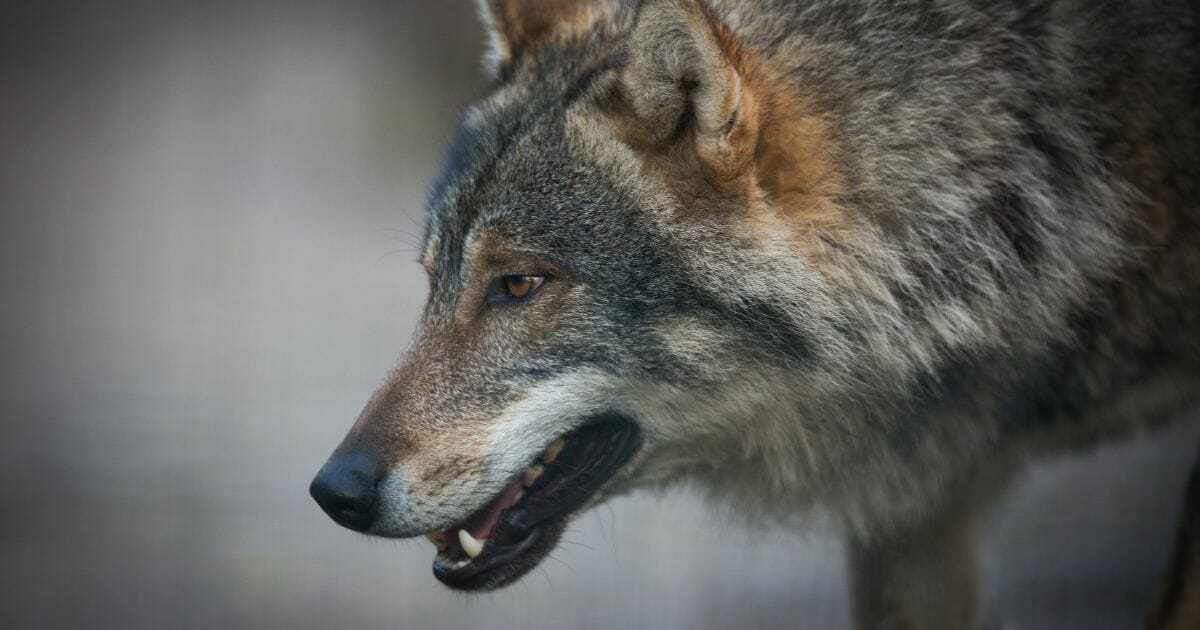 Wolves Turned Farmer's Life into Living Hell, But Environmental Laws Protect the Predators
How far is too far when defending an endangered species? At least for one farmer, that answer is when he can't defend his animals against an attack — particularly when the population of the "endangered" animal in question is well above the goal set by the government.
Ryan Klussendorf is a farmer in Taylor County, Wisconsin. Writing in the Eau Claire Leader-Telegram, he says that he's had to spend an additional $30,000 every year because of the dangers posed to his farm by gray wolves.
"This topic is an emotional one for me after having endured multiple wolf encounters with my herd of dairy cattle that lead to increased stress on my family, farm and ultimately ended in the tragic loss of one of my cows due to a wolf attack," he wrote in the piece published Monday.
Advertisement - story continues below
"I will never forget the morning that I walked out to the pasture to find my cows acting a little 'off.' There had been a few other times that the cows were acting different than normal, but I could never figure out what was going on. My heart nearly stopped when I saw one of the cows bloody and mangled like something straight out of my worst nightmares. We called a U.S. Department of Agriculture wildlife specialist who came out to the farm and confirmed it was a wolf attack."
There wasn't much Klussendorf could do about it, however, since the gray wolf is protected under the Endangered Species Act. That could be about to change, but his experience proves the issues that listing an animal as endangered can pose, particularly if the protected animal is a predator.
As Klussendorf noted, the population of gray wolves in Wisconsin has grown from 14 back in 1985 to over 900 now. In 1999, the Wisconsin Department of Natural Resources set a goal of 250 wolves before it would delist the species.
Long-term, they had wanted to establish a population of 350 wolves. What the state has now is almost three times that.
Advertisement - story continues below
In fact, the Fish and Wildlife Service notes that the gray wolf population "is stable and healthy throughout its current range."
While the service is considering returning management of the animal to the states, that doesn't necessarily mean it will happen — or that some sort of change shouldn't have happened sooner.
Do you think the Endangered Species Act needs to be altered?
"Once a species is placed on the Endangered Species List, there is nothing put in place to ensure removal when that species has reached a recovery goal," Klussendorf wrote.
And that healthy wolf population has taken a toll on farmers who can't protect their own livestock, including Klussendorf.
"This attack happened eight years ago, but it still impacts my daily thoughts and actions. This is something that has changed our entire management style on the farm," he writes.
Advertisement - story continues below
"Since the gray wolf is listed as an endangered species, I am not able to defend my livestock against a wolf attack. That resulted in me not keeping our young animals on pasture at all and bringing the cows to a pasture closer to our house overnight. I constantly keep a close eye on my kids and constantly worry about when the next attack might happen.
"These actions have been financially stressful for our farm. It now takes about an extra $30,000 each year to raise our young animals since I no longer feel safe leaving them on pasture. This has also been emotionally stressful as I catch myself listening more intently at night and often wake up from routine noises like the ice maker in the fridge, thinking that something has gone wrong."
He's not alone, apparently. Klussendorf wrote that other farmers in the state have dealt with a number of attacks, some from wolves that kill livestock "for fun, not for food," leaving the carcass beyond without eating any of it.
"The Endangered Species Act is intended to protect animals that are on the brink of extinction, which at one point certainly applied to the gray wolf," he wrote. "Unfortunately, there are not clear steps to delisting species once they have made a successful recovery."
Advertisement - story continues below
At least in the case of the gray wolf, Fish and Wildlife Service is considering returning management of the animal back to the states; a public comment period is currently underway.
That's not going to return Klussendorf's money or peace of mind. However, it can serve as a lesson in terms of possible ways to amend the Endangered Species Act.
For instance, if an animal is protected, there should be a clear, reasonable goal set for the restoration of the animal's population. Once the goal is met, the animal should be automatically taken off.
Also, there should be a carve-out that allows farmers whose livelihoods are affected by endangered animals in a documented way to take necessary steps to prevent such loss.
Advertisement - story continues below
For instance, in Klussendorf's case, he had a wolf attack documented by the U.S. Department of Agriculture. Given that situation, wouldn't an exception be in order?
At the point at which someone is worrying about their children, their animals and their ice maker, the wolves are making their lives a living hell. If the population is reasonably healthy but the animal hasn't been taken off the list yet, shouldn't farmers be allowed to take alternative steps, up to and including potential eradication?
There are plenty of other suggestions I could make about the Endangered Species Act, some of them easier than others. These are two that apply directly to Klussendorf's case.
Before others endure a situation like Klussendorf and his fellow Wisconsin farmers have, it's time to take a look at our endangered species laws and the impact that they're having.
Conversation