Sports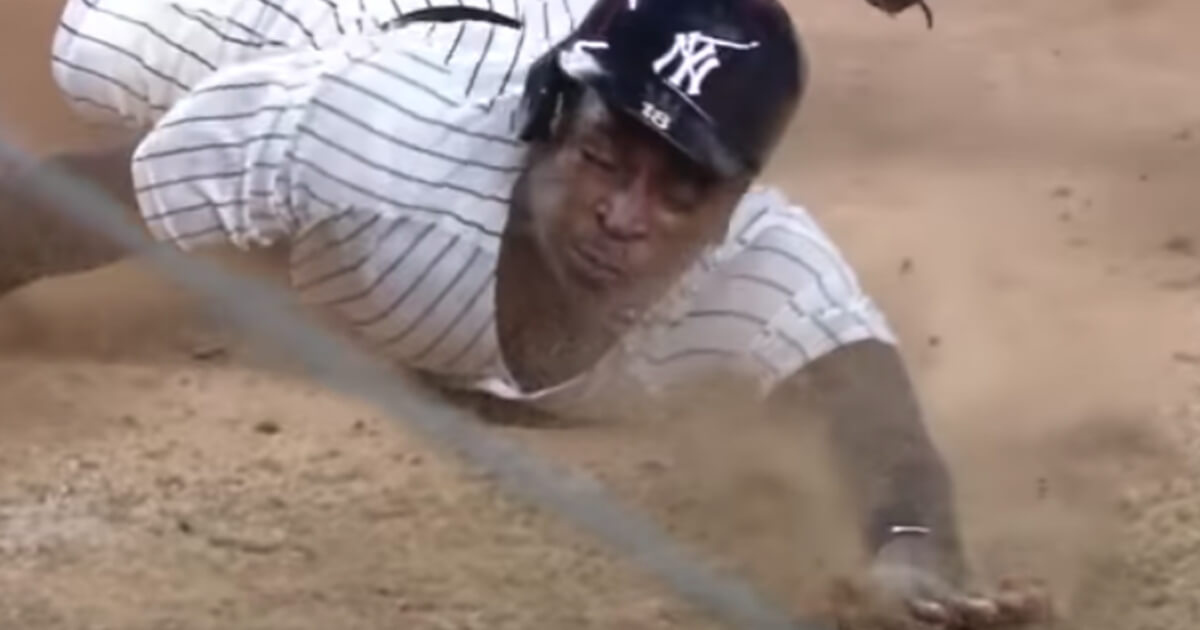 Yankees Get Brutal News, Lose Star Player Whose Dive Clinched the Playoffs
The play on which the New York Yankees clinched a playoff berth Saturday night could be more costly in the long run than it was beneficial in the short term.
During the team's playoff-clinching, walk-off win over the Orioles, shortstop Didi Gregorius injured his right wrist sliding into home in the bottom of the 11th inning.
Advertisement - story continues below
Gregorius scored on the play to give the Yankees a 3-2 win and secure one of the two wild-card spots in the American League. But the wrist got snagged on the head-first dive, causing the injury.
#StartSpreadingTheNews yankees WIN… 👴🏽 with the big walk of hit….. WHAT A GAME!!!….

— Sir Didi Gregorius (@DidiG18) September 23, 2018
Yankee manager Brett Boone said Sunday that Gregorius had an MRI and it revealed that he tore some cartilage in his right wrist. He was treated with a cortisone shot and will be re-evaluated this week to see how it responds.
Didi Gregorius could potentially miss the rest of the 2018 season after suffering a wrist injury Saturday vs. Baltimore. pic.twitter.com/gQEYYkMv99

— YES Network (@YESNetwork) September 23, 2018
Advertisement - story continues below
When asked if Gregorius will be able to play in the playoffs, Boone was non-committal.
"Unsure," Boone said. "There's a real possibility we do (have him back this season), there's also a possibility that we don't. We'll know a lot more in a few days and see how the wrists responds to the cortisone shot."
Just when the Yankees feel whole again, Didi Gregorius hurts his wrist. That's a major blow if he's lost. If that's the case, there are options. But Gregorius is a force.

— Marc Carig (@MarcCarig) September 23, 2018
Will the Yankees win the AL wild-card game?

In a lineup of sluggers, Gregorius has arguably been the Yankees best and most consistent hitter this year. He's hitting .268 with 27 home runs (second on the team to Giancarlo Stanton's 35), and 86 RBIs (second to Stanton's 93).

"Didi is a great player and obviously everyone in this room understands how important he is to this team as kind of the anchor for us defensively in the infield and obviously what he brings from the left side of the plate, so we'll cross that bridge when we get there," Boone said. "But hopefully we'll get some good news here in a few days that it (the wrist) responds how we hope."

Gregorius is hoping to be back for the win-or-go-home AL wild-card game against Oakland on Oct. 3.

Advertisement - story continues below

https://twitter.com/MaxWildstein/status/1043965782718382086

"I have some movement in there," Gregorius said of the wrist, reported ESPN. "They say things like this happens to other players, but some of them play through it. So we're going to see day-to-day how it goes, and if I feel better, I'll be back in there so we can still make the playoff decision."

"I always play through pain," Gregorius added. "Nobody plays this game 100-percent healthy."
Conversation
Notice: Due to threatened de-monetization, we have temporarily removed commenting while we build a long-term commenting solution that allows you to voice your opinion freely and allows us to continue to publish the news fearlessly and cover topics that you care about. If you would like to personally partner with The Western Journal to help us continue publishing while under relentless assault by Big Tech, please visit our
subscription page
here. We encourage you to share this article and discuss with your friends.