Commentary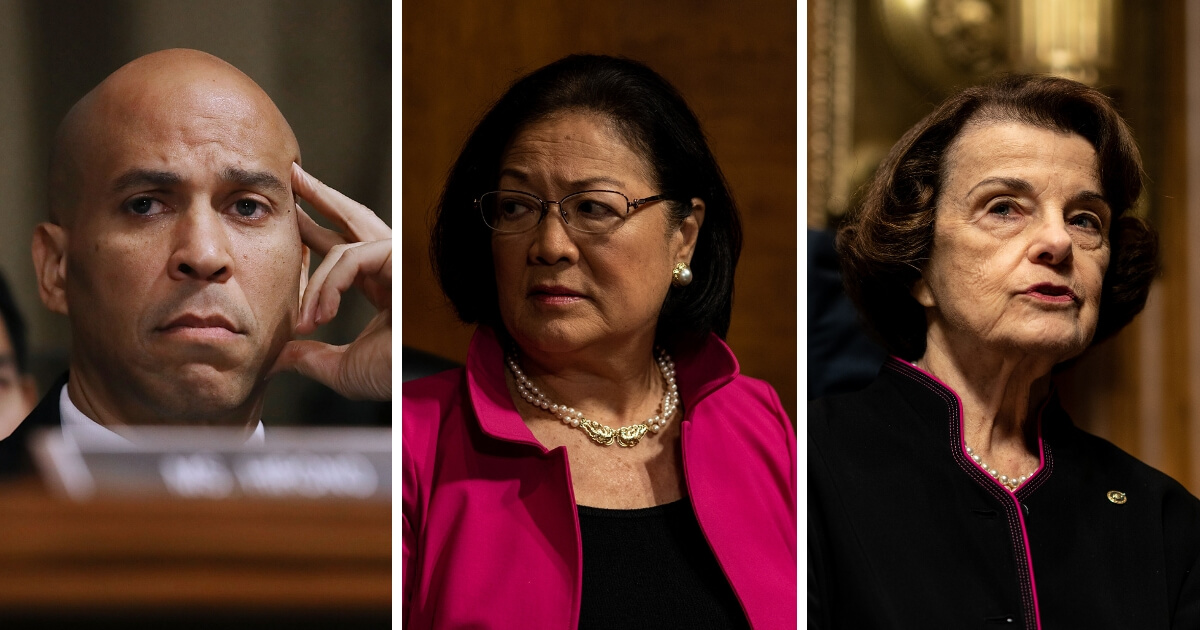 Here Are 65 Women Democrats Recently Refused To Believe
Liberals have constantly insisted that women need to be believed — yet it's the left who are now ignoring the testimony of not just one woman, but dozens.
After unproven and vague allegations were raised against Supreme Court nominee Brett Kavanaugh, much media attention was given to his accusers, whose stories range from "impossible to prove" to "absolutely outlandish."
Far less attention, however, has been paid to a staggering 65 women who have come forward not to condemn Kavanaugh, but to support him as the widely-respected family man and legal scholar they know him to be.
Advertisement - story continues below
Over five dozen different women recently signed a letter addressed to Senate Judiciary Committee Chairman Chuck Grassley and his Democrat counterpart, Senator Dianne Feinstein.
"We are women who have known Brett Kavanaugh for more than 35 years and knew him while he attended high school between 1979 and 1983," the publicly available letter begins.
"For the entire time we have known Brett Kavanaugh, he has behaved honorably and treated women with respect," they continued, refuting the scandalous claims against the nominee.
The testimony of one woman certainly matters — but so do the experiences of dozens of other females who have known Kavanaugh for decades.
Advertisement - story continues below
Some of the women who publicly stood by Kavanaugh answered questions from the Associated Press about how the pivotal letter came to be … and their statements paint a clear picture about the kind of man the nominee was in his formative years.
"Brett wouldn't do that in a million years. I'm totally confident. That would be completely out of character for him," one of the women, Paula Duke Ebel, told the AP.
Should the Senate confirm Kavanaugh?
"This has nothing to do with politics," one of the women who signed the letter, Megan Williams, told the AP. "It's just about character." The news wire suggested that she was one of several females who are Democrats but still speak highly of Kavanaugh.
"There were kids who did act kind of crazy. … He just wasn't that guy," stated Williams, who knew the nominee around the time of the unproven allegations. "He was the kid who always did the right thing."
The very fact that so many women had the same thoughts of defending their friend Kavanaugh says a lot about his character.
Advertisement - story continues below
"Women who organized and signed it say it was a rapid response by a social network that endures decades after they graduated," explained the AP. "They say it was easy to mobilize: a chain of friends calling, texting and emailing friends from a Washington-area world where many still live and see each other."
A man does not do the things Kavanaugh is accused of while perfectly hiding that dark side from everyone, from every woman in his life, for decades.
If we're supposed to take women's experiences seriously — and we should — then these voices must count too.
Conversation