News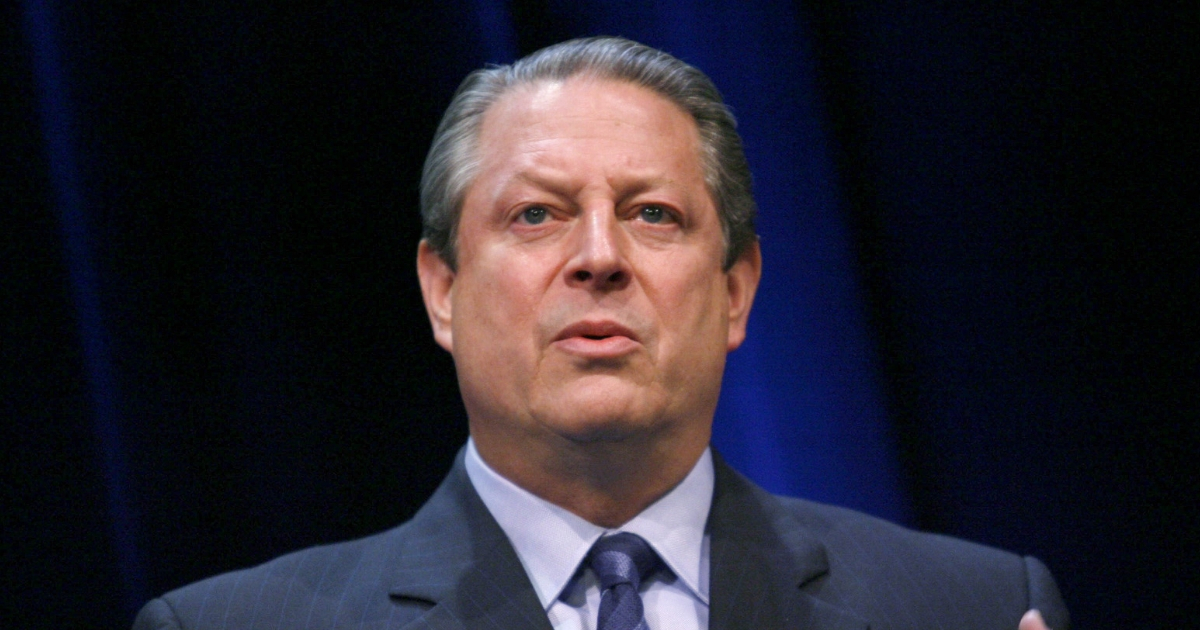 Al Gore Gets Called Out by Expert for 'Fraudulent' Claim About Hurricane Florence
Former Vice President Al Gore claimed that for the first time in history the world was witnessing hurricanes in the Pacific and Atlantic oceans make landfall simultaneously.
"This is the first time in history that two major storms are making landfall from the Atlantic and the Pacific simultaneously, and each recalls some of their predecessors," Gore said Friday at the Global Climate Action Summit in San Francisco.
Cato Institute atmospheric scientist Ryan Maue was quick to call out Gore for making the false claim.
Advertisement - story continues below
Gore was referring to Hurricane Florence and Super Typhoon Mangkhut.
Gore echoed the claim initially made in an NBC News article published Sunday, claiming "(i)n rare event, Atlantic, Pacific churn with storms at same time," adding that "(u)sually when the Pacific is alive with storm energy the Atlantic Ocean is not."
Do you think Al Gore is a fraud?
NBC suggested two storms churning in two different oceans at the same time could be a symptom of man-made global warming. According to NBC, seeing two major cyclones, like Hurricane Florence and Super Typhoon Mangkhut, at the same time is rare.
Advertisement - story continues below
Gore took it further and claimed it's historically unprecedented. However, it's not at all rare for hurricanes to churn in the Atlantic and Pacific oceans at the same time, Maue tweeted.
It also has nothing to do with global warming.
Here is the NBC article that completely missed the mark on ongoing hurricanes and their rarity — without any evidence.  (It's not rare at all)https://t.co/n3WqOeq4RT

— Ryan Maue | weathermodels.com (@RyanMaue) September 14, 2018
Hurricane Florence made landfall in North Carolina on Friday as a Category 1 storm. Super Typhoon Mangkhut is about to strike the Philippines, packing 160 mph winds.
A version of this article appeared on The Daily Caller News Foundation website.
Conversation
The Western Journal is pleased to bring back comments to our articles! Due to threatened de-monetization by Big Tech, we had temporarily removed comments, but we have now implemented a solution to bring back the conversation that Big Tech doesn't want you to have. If you have any problems using the new commenting platform, please contact customer support at
commenting-help@insticator.com
. Welcome back!