Commentary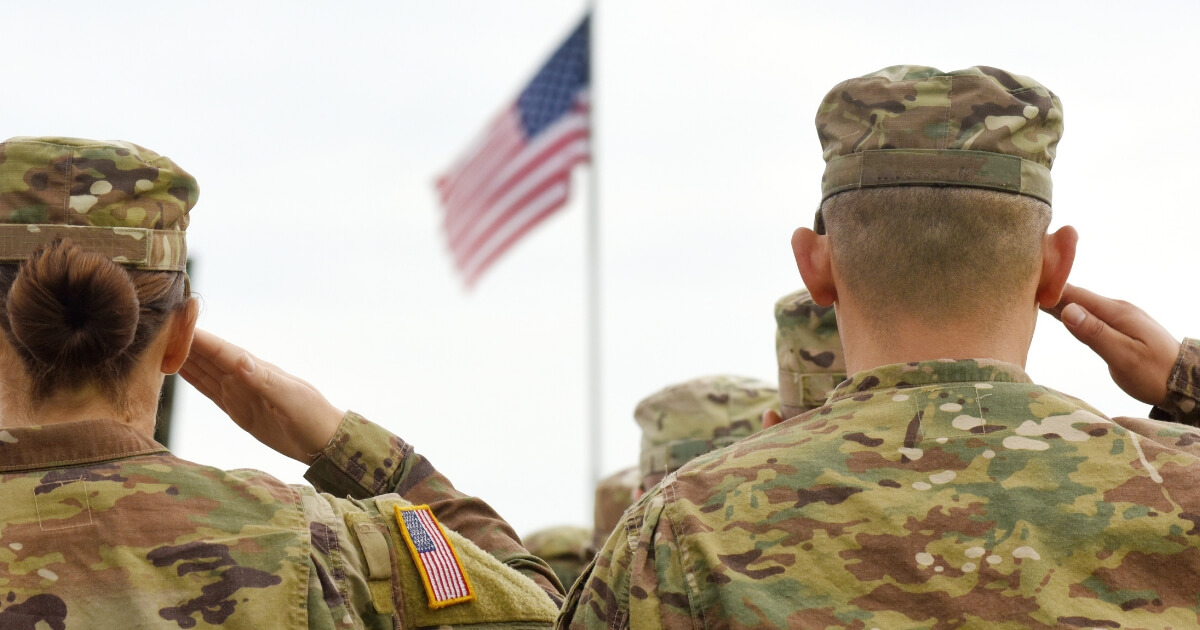 Double Amputee Marine Bashes SJW's for Trying To Redefine 'Veteran'
A hallmark of the progressive American Left is their Orwellian tendency to seize particular words or phrases and then either water them down or change their meaning completely, typically in a bid to rewrite history and adjust the course of the nation and society going forward.
In that vein, an article was recently published in LGBTQ Nation by Dr. Warren Blumenfeld that asked "Is it time to expand the definition of 'veteran?'" Needless to say, the article — ode to social justice warrior activists — didn't sit well with actual military veterans.
After first professing his great admiration and appreciation for the men and women who've served our nation in the military, Blumenfeld suggested that the "socially-constructed category of 'veteran'" was too limited in that it only applied to those who'd served in the military.
Advertisement - story continues below
Blumenfeld wrote, "Can we as a nation begin now to consider expanding the category of 'veteran' to include the diplomats and the mediators, those working in conflict resolution, and activists dedicated to preventing wars and to bringing existing wars to diplomatic resolution once they have begun? What about the practitioners of non-violent resistance in the face of tyranny and oppression?"
"Individuals who stand up and put their lives on the line to defend our country from threats to our national security, as those in our nation's military do, are true patriots and veterans. But true patriots and veterans are also those who speak out, stand up, and put their lives on the line by actively advocating for justice, freedom, and liberty through peaceful means," he added.
The Daily Caller reported that Marine Corps veteran Joey Jones, a bomb technician who lost both of his legs to a blast in Afghanistan, largely viewed Blumenfeld's question as nothing more than a joke that deserved to be mocked for attempting to detract from the risks and sacrifices actual veterans face in earning the honorable title.
In an appearance on "Fox & Friends" on Monday, Jones said of Blumenfeld's question with a chuckle, "It's almost laughable, isn't it?"
Advertisement - story continues below
"If you need a title, a pat on the back for your hard work that you choose to do, by all means, take it. Run with it. I don't need the discount at Starbucks. I don't need the discount at Walmart," said Jones with a grin.
"What's important here to understand is that, as a country, we choose this term and we choose this reverence for the term for the simple fact that these men and women — these G.I. Joes, G.I. Janes — they're regular people, they didn't go to private schools, they didn't get their feelings hurt at the unfairness of things," he continued.
Do you agree that the term "veteran" is justifiably reserved to honor those who've risked their life to serve the nation in uniform?
"They chose to serve their country and they chose to do something that transcends these tit-for-tat politics that we play here in this country sometimes," Jones added.
Referencing the actual life-and-death risks military veterans face, Jones said, "They put their lives on the line for people that wanted to do us harm, and more importantly wanted to do them harm. This was a life or death choice."
Jones also referenced Blumenfeld's copious notation of the many memorials and statues for presidents and veterans in Washington D.C., which Blumenfeld had described as "primarily about white male leaders with armed conflict as the organizing principle."
Advertisement - story continues below
"Men or women who are memorialized in granite and marble are usually buried six feet under it as well," said Jones.
"This term veteran is something that's small, but it's a big sentiment and it's something we choose to do as a country. We don't institute it or make it something that you have to do when you talk about these discounts and recognition," he continued.
"So, it's pretty laughable that this is so important to (Blumenfeld) for social justice warriors," added Jones.
Jones is absolutely right to mockingly dismiss this absurd attempt by the left to water down and appropriate the honorary "veteran" title — and we should all join him. Taking this term for those who've served this nation in uniform and using it sincerely to refer to those who've protested the government or "resisted" alleged tyranny — from the safety of their college and university campus or parent's basement — is inherently absurd.
Advertisement - story continues below
The only "war" waged by social justice warriors is on our nation's sensibilities, especially our patience for unrestrained idiocy and violent shenanigans that are meaningless in the greater scheme of things.
Conversation