Commentary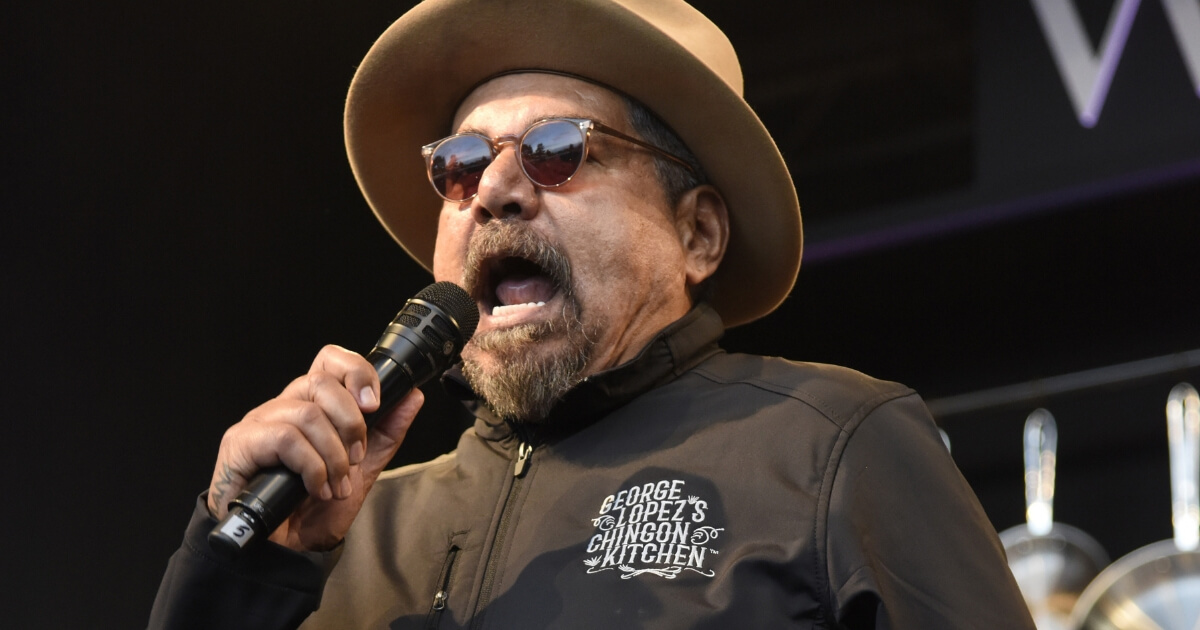 Anti-Trump Comedian Charged with Battery After Altercation over Trump Joke
If you thought him pretending he was urinating on President Donald Trump's star on Hollywood's Walk of Fame was bad, hold on. Actor and comedian George Lopez took things to a whole new low.
George Lopez pissed on Donald Trumps star. pic.twitter.com/ctSZ076L8V

— Alanis (@alanis_mariaa) July 13, 2018
Advertisement - story continues below
TMZ published video of Lopez allegedly getting rough with a young man who pointed his cellphone camera at him. Only part of the incident was captured on video, and the next day police confronted him about it while he was golfing.
Lopez added to the story that is shown on the video. His side of events doesn't excuse his action.
Lopez claimed that his actions were because he did not want to be filmed, but added that he thought the guy was "trying to bait him" with MAGA jokes as he was leaving a Hooters restaurant. It is fairly well-known that Lopez is "vehemently anti-Trump."
Was George Lopez justified in what he did to the young man?
And his language can get pretty foul when talking about Trump and his supporters. Those moments won't be shown here, but other examples will.
He has complimented dictators , committed treason , blame deaths in hurricanes on the people killed , taken children from their parents and put those children's in cages , disrespected… https://t.co/mG59JROu5j

— George Lopez (@georgelopez) October 3, 2018
Advertisement - story continues below
31 Latinos share their most honest thoughts on @realDonaldTrump https://t.co/NRjNy81MME pic.twitter.com/TTW3HunF9M by @HuffPostPol @georgelopez

— Hillary Clinton (@2020VoteHillary) October 3, 2016
— George Lopez (@georgelopez) February 28, 2016
Advertisement - story continues below
Despite his explanation, Lopez is being charged with misdemeanor battery. TMZ reported that Lopez "grabbed the back of the young man's neck."
He had allegedly asked Lopez for selfie with him earlier. Now Lopez will have to appear in court next month because of the alleged battery.
So much for former first lady Michelle Obama's "When they go low, we go high" claim.
Of course, with so many Democrats like former Attorney General Eric Holder, Sen. Maxine Waters and Rep. Nancy Pelosi, among others, seeming to encourage the exact opposite, it was to be expected. Breitbart has been tracking violence and harassment against people on the right at the hands of leftists and as of November 5th, the tally was up to 639 documented incidents.
Advertisement - story continues below
Like many other celebrities, Lopez had previously promised to leave the United States. He even told TMZ he was "in escrow," hinting that he was going to keep his promise. That was in 2016.
It is unknown if he will actually leave the United States. If he did, keeping his promise would be one check mark in the positive column for him and what comes out of his mouth.
Conversation