News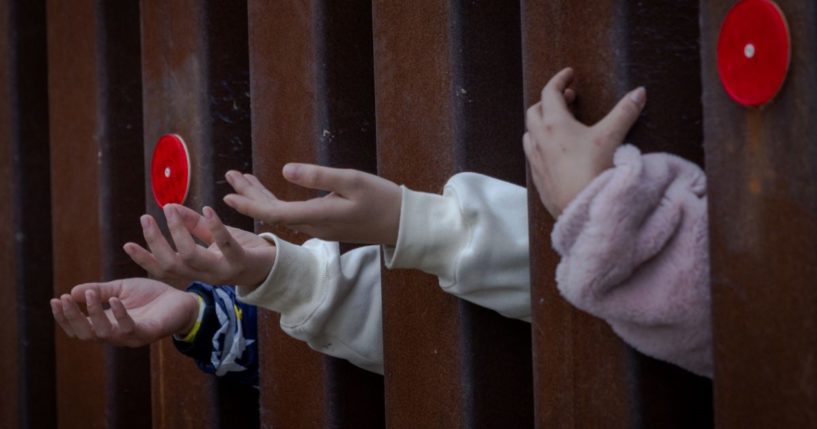 8-Year-Old Girl Dies While Under Biden Admin's Custody, 2nd Minor Death Announced In 1 Week
A little girl from Panama born with heart problems died in Border Patrol custody Wednesday, the second death of a child from Latin America in U.S. government custody in two weeks.
The 8-year-old girl and her family were being held in Harlingen, Texas, in the Rio Grande Valley, one of the busiest corridors for migrant crossings, the Border Patrol's parent agency, U.S. Customs and Border Protection, said.
The agency has struggled with overcrowding at its facilities, spurred by a large increase in migrants ahead of the expiration last week of a key regulation on immigration linked to the COVID-19 pandemic.
Advertisement - story continues below
The girl experienced "a medical emergency" and emergency medical services were called. They took her to the hospital where she was pronounced dead, the agency said.
An autopsy has been ordered, said Jesus T. "Chuy" Garcia, Jr., the local judge presiding in the case.
The girl's name was Anadith Tanay Reyes Alvarez, said Honduran Consul José Leonardo Navas, who is based in McAllen, Texas. He said she is from Panama, although her parents are from Honduras. The consul said that she was traveling with her father, mother and two older siblings.
She was born with heart problems and was operated on three years ago in Panama, according to her father who spoke with the consul.
Advertisement - story continues below
Customs and Border Protection's internal affairs office will investigate the girls' death in Texas, and the Homeland Security Department's inspector general and Harlingen police have been notified, Miller said. Sgt. Larry Moore, a spokesman for the Harlingen Police Department, said he had no information about the death.
Her death comes a week after a 17-year-old Honduran boy, Ángel Eduardo Maradiaga Espinoza, who was traveling alone, died in U.S. Health and Human Services Department custody.
Should the girl's death be investigated?
In recent weeks the U.S. has struggled with large numbers of migrants coming to the border in expectation of the end of Title 42, a regulation that had curbed migration during the pandemic.
Last week, the Border Patrol began releasing migrants in the U.S. without notices to appear in immigration court, instead directing them to report to an immigration office within 60 days.
The move spares Border Patrol agents time-consuming processing duties, allowing them to open space in holding facilities. A federal judge in Florida ordered an end to the quick releases.
Advertisement - story continues below
The Border Patrol had 28,717 people in custody on May 10, the day before pandemic-related asylum restrictions expired, which was double from two weeks earlier, according to a court filing. By Sunday, the number had dropped 23 percent to 22,259, still unusually high.
The Border Patrol has a network of stations and processing facilities across the southwest border where it holds and processes migrants agents encounter before they're either released into the U.S. or turned over to Immigration and Customs Enforcement.
On its website, the agency says it has a maximum capacity of 5,000 although the agency has been rapidly expanding capacity in recent months.
The average time in custody on Sunday was 77 hours, five hours more than the maximum allowed under agency policy.
The Western Journal has reviewed this Associated Press story and may have altered it prior to publication to ensure that it meets our editorial standards.
Conversation