News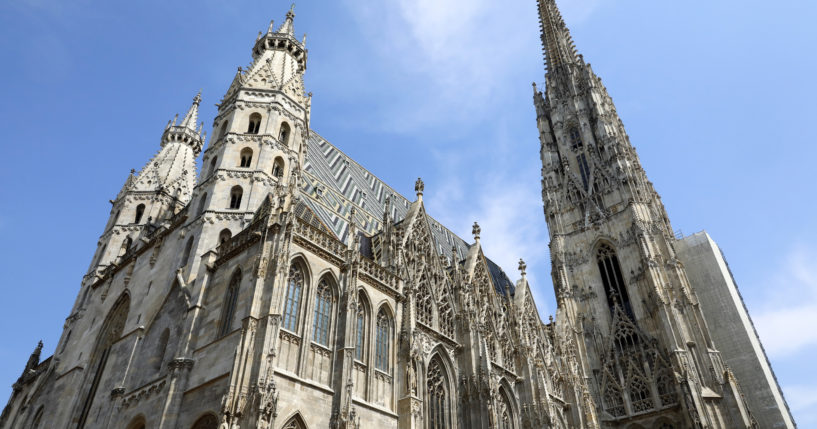 Police Warn Churches That an 'Islamist-Motivated Attack' Could be Coming Soon
Austrian police warned Wednesday of a possible "Islamist-motivated attack" in Vienna against churches and other houses of worship, citing undisclosed information received by the country's intelligence service.
Police in Vienna tweeted that they had heightened security in front of certain buildings and increased the presence of officers in the Austrian capital.
"There is a nonspecific threat of an assault against churches," Vienna police tweeted. "As [a] precautionary measure … points of interest have been put under increased guard by regular and special operation police forces."
Advertisement - story continues below
"If there is a concrete danger for the population at a concrete location, Vienna police will warn immediately via all available channels," police added.
Later on Wednesday, Vienna police clarified in another tweet that the threat warning included not just churches but also other houses of worship.
"Our precaution measures don't exclusively affect Christian churches, but also houses of worship of various confessions," police tweeted. They did not specify which other religious communities could be affected.
The police department said it could not predict how long their security measures would be in place.
Advertisement - story continues below
"Police officers are equipped with bulletproof helmets and vests and assault rifles. They will carry out surveillance activities and also carry out checks in road traffic," police spokesperson Markus Dittrich told local radio station Radio Wien.
He did not give further details on the background of the threat but said more police officers would be patrolling in the vicinity of churches. Police asked people not to post images or video of deployed police officers on social media.
Have you ever been worried that your church could come under attack?
A spokesman for the Archdiocese of Vienna told The Associated Press that Catholic churches did not appear to be the main target.
"We do not appear to be primarily affected," Michael Prueller said. "While we were informed by police about the general threat, we were also told that there is no imminent danger for Catholics. So we decided to keep our churches open to the public and celebrate all church services as planned for the time being."
Vienna's St. Stephen's Cathedral was packed with the faithful and tourists on Wednesday.
Advertisement - story continues below
More than half of Austria's population is Roman Catholic, making it the country's biggest religious denomination. There are also smaller communities of Lutheran Christians and immigrant groups that identify as Orthodox Christians, as well as Muslims and Jews.
In 2020, a man who had previously tried to join the Islamic State group went on a rampage in Vienna armed with a rifle and a fake explosive vest, shooting four people dead before he was killed by police.
The Western Journal has reviewed this Associated Press story and may have altered it prior to publication to ensure that it meets our editorial standards.
Conversation