Commentary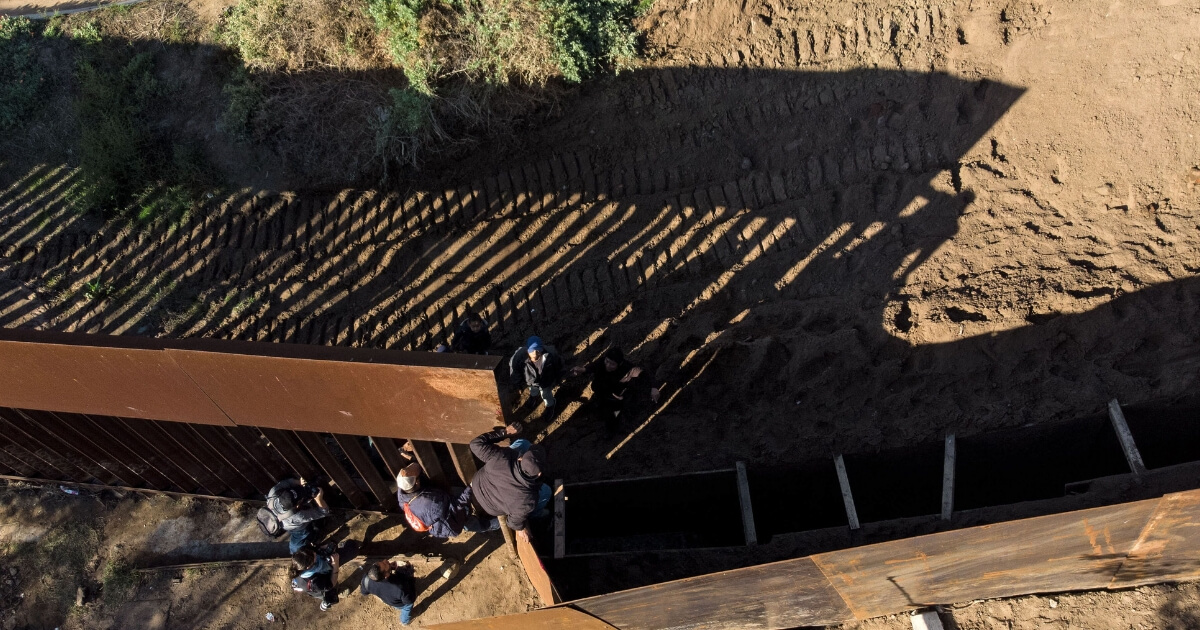 Build The Wall: Nearly $7 Million in Illegal Drugs Seized at Border
The debate over America's southern border — and the infamous wall which the president pledged to build — often centers on immigration. That's not surprising: When thousands of unvetted migrants show up at the border as part of the recent "caravans," it's no wonder that illegal immigration is a hot topic.
But there's another important aspect to the border debate. Illicit drugs flow daily from Mexico into the United States, and a massive drug bust in Texas just showed the scale of the ongoing problem.
According to Fox News, around $7 million in narcotics was just seized during a single drug bust near the border in Texas.
Advertisement - story continues below
"Border agents at the Pharr-Reynosa International Bridge cargo facility were alerted to a commercial shipment of stone blocks on Monday," Fox reported.
"Officers with drug-sniffing dogs discovered packages of narcotics hidden within the shipment. The bridge crosses the Rio Grande, connecting Texas with Mexico," stated the report.
Concealing hard drugs inside stone blocks was clever, but the narcotics won't be reaching their intended destination. At least 35 packages were seized by officials, including a shocking 320 pounds of methamphetamine.
An additional 40 pounds of cocaine and seven pounds of heroin was also intercepted.
Advertisement - story continues below
"The total street value is estimated at $6,998,000," Fox News explained. "The drugs and the trailer they were in were turned over to U.S. Customs and Border Protection and the case is being investigated by Homeland Security Investigations agents."
It was definitely a good day for law enforcement, but the bust is bittersweet when the scale of drug smuggling along the border is considered.
Do you support stronger enforcement along the U.S. border?
After decades of marijuana being the dominant drug along smuggling routes, harder and more deadly narcotics are now be trafficked at alarming rates.
"CBP data from the past five years shows smugglers have flooded southwest border ports with hard drugs," The Arizona Republic newspaper explained in February.
"While the quantity of pot that customs officers seized decreased by a third, cocaine seizures at the ports increased by a third, heroin seizures rose by 40 percent and meth seizures spiked by more than 250 percent," the paper said.
Advertisement - story continues below
Stopping — or at least slowing — the flow of those drugs is a full-time job for Customs and Border Protection. Last year, CBP seized some 62,000 pounds of cocaine, over 50,000 pounds of meth, and 1,000 pounds of fentanyl.
And the hard drugs that made it into the United States undetected? It's impossible to know the true scale of the illegal activity across the border, but it's simply a fact that far too many drugs are able to move north through the porous, understaffed border.
"U.S. Customs and Border Protection is under a severe shortage of officers and inspectors along the border," Arizona Republic confirmed. "Currently, CBP is about 1,100 customs officers short."
It's time to take border enforcement seriously. An unsecured border has sweeping implications when it comes to illegal immigration, dangerous narcotics, and human trafficking.
Advertisement - story continues below
The president's widely-touted wall may not be a perfect solution, but it could have a place as part of a broader overhaul of our drug-ridden and dangerous southern frontier.
Conversation