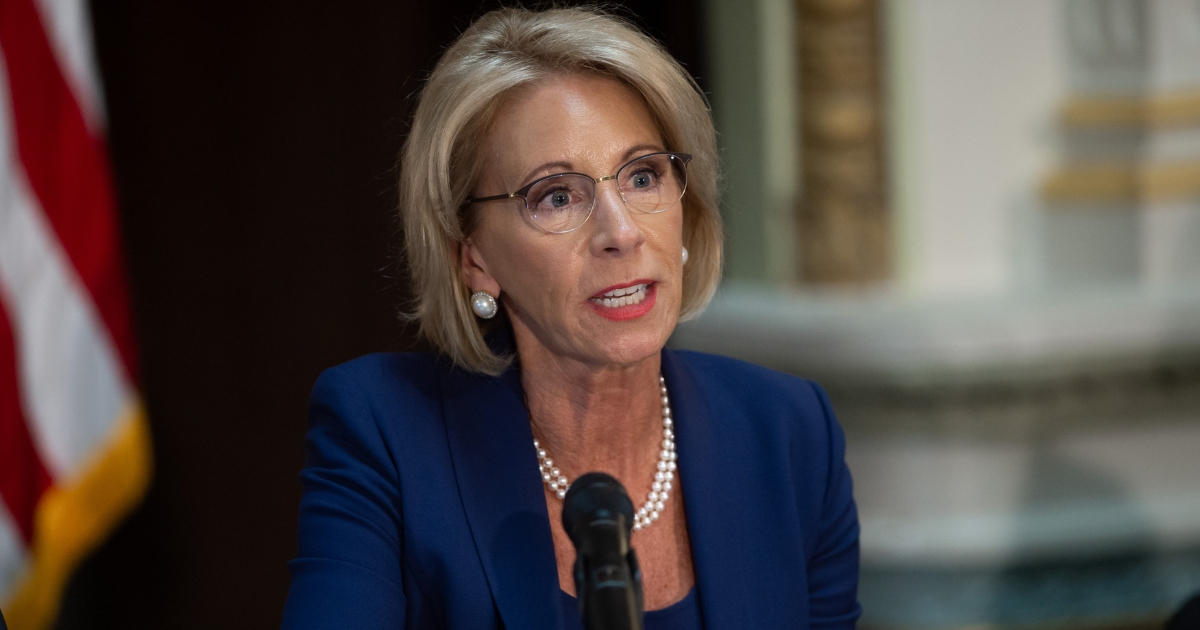 Chicago School Board Sues DeVos After $4 Million Funding Withheld over Alleged Incompetence
Chicago Public Schools sued Education Secretary Betsy DeVos and the U.S. Department of Education on Friday for withholding $4 million in grants.
The funds were withheld due to the district's alleged mishandling of sexual assault complaints.
The funds would have turned three public schools into magnet schools, the Chicago Tribune reported Friday.
Advertisement - story continues below
Magnet schools are still public schools, but often specialize in specific themes like Science, Technology, Engineering and Math (STEM) or the performing arts.
"Chicago Public Schools is filing suit in an effort to restore millions of dollars in funding that was abruptly and unlawfully taken from low-income students without providing the district with the opportunity to appeal the decision," CPS spokeswoman Emily Bolton said, the Tribune reported
The $4 million was part of a nearly $15 million Magnet Schools Assistance Program grant that would be given over five years, the Tribune previously reported.
CPS was notified about the revocation of the 2018-2019 academic year grant Sept. 27 by the DOE over alleged lack of compliance with Title IX rules.
Advertisement - story continues below
The DOE's decision came after the Tribune released a report claiming the district did not effectively respond to sexual assault allegations over the summer.
"Betrayed" alleges some teachers and principals did not immediately alert child welfare investigators when abuse allegations were made.
Do you think Chicago's schools deserved their funding withheld?
Inefficient background checks led to children being around employees with criminal convictions and arrests for child sex crimes.
The Tribune's report resulted in CPS creating The Office of Student Protections and Title IX, which handles student-related sexual assault complaints.
The office received more than 600 sexual assault complaints in one semester, 133 of which were adult-related complaints.
Advertisement - story continues below
The DOE does not provide comment on pending litigation, according to the Tribune.
A version of this article appeared on The Daily Caller News Foundation website.
Conversation