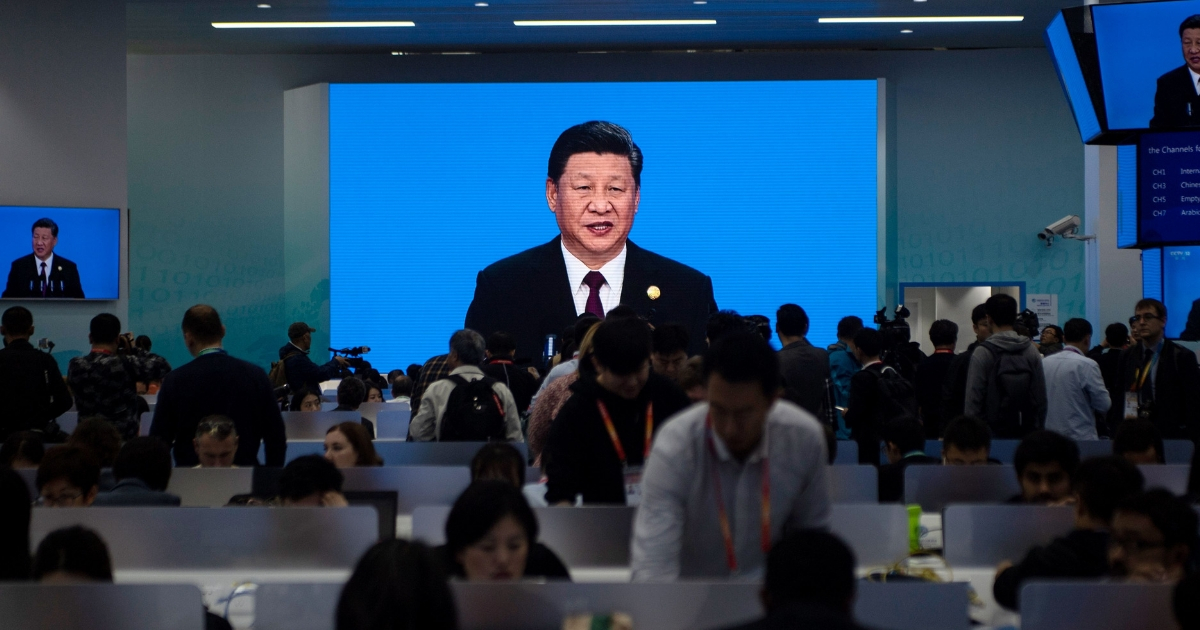 China Assigns Fake Relatives To Infiltrate Uighur Muslim Families as Spies
China's Communist Party has assigned over one million government workers to become relatives in Uighur Muslim families in order to infiltrate and spy on them.
Beijing has deployed 1.1 million agents to Uighur households as part of the "Pair Up and Become Family" program, sold as a program of cultural exchange between the Uighur and Han ethnic groups. In reality, theses ethnic Han government agents operate as spies against the Uighurs in their very bedrooms, living rooms, kitchens and other intimate spaces.
"The government is trying to destroy that last protected space in which Uighurs have been able to maintain their identity," said Joanne Smith Finley, an ethnographer at England's Newcastle University, according to The Associated Press.
Advertisement - story continues below
The "family member" spy program is the latest in a series of intrusive surveillance and security measures that Chinese President Xi Jinping has implemented in Uighur communities, including surveillance cameras equipped with facial recognition software on street corners and inside mosques, military police checkpoints, and internment camps for those suspected of extremism.
With government spies now inside their homes, Uighur families face greater risk of being reported for signs of extremism, which include having religious names, growing a beard, fasting, engaging in Islamic prayer, or even abstaining from alcohol and tobacco.
Uighurs living in exile in Turkey said that their families in China felt oppressed by the government workers, also called cadres, assigned to them. They received pictures from their families with the cadres posing alongside them as family members — a site that nauseated Uighurs like Halmurat Idris.
Idris' sister posted a picture on social media with the caption "Look, I have a Han Chinese mother now!"
Advertisement - story continues below
"I wanted to throw up," Idris told AP. "The moment I saw the old woman, I thought, 'Ugh, this person is our enemy.' If your enemy became your mother, think about it — how would you feel?"
The Xinjiang United Front Work Department, a Communist Party agency, said in February that cadres were to live with their assigned families every two months for visits of at least five days. The cadres are to attend important family events like the naming of babies, weddings, funerals and circumcisions. They even sometimes share beds with members of their host families.
Families who refuse to participate in the program are labeled extremists and run the risk of being sent to internment camps where inhumane conditions, death, torture, and forced medication are rampant, according to former inmates. Some families are assigned up to three cadres, all of whom are to report on each family members' religious activities, ideological state, income, social activities, difficulties and other intimate details.
The Communist Party has tried to spin the program as one of heartwarming "family reunions."
"The vast majority of party cadres are not only living inside villagers' homes, but also living inside the hearts of the masses," read a message on the Chinese Communist Party's official news site, according to AP.
Advertisement - story continues below
Uighur families with cadres report, however, that the cadre visits last longer than five days and that the very presence of these spies oppresses them.
"They couldn't pray," Abduzahir Yunus said about his family during cadre visits. "Praying or even having a Quran at home could endanger the whole family."
"Their aim is to assimilate us," he added. "They want us to eat like them, sleep like them and dress like them."
Uighurs exiled in Turkey also report that, while cadres have helped their families financially and have educated them concerning hygiene and culinary practices, they have also driven them to cut off ties with their relatives.
Advertisement - story continues below
Content created by The Daily Caller News Foundation is available without charge to any eligible news publisher that can provide a large audience. For licensing opportunities of our original content, please contact licensing@dailycallernewsfoundation.org.
A version of this article appeared on The Daily Caller News Foundation website.
Conversation