Commentary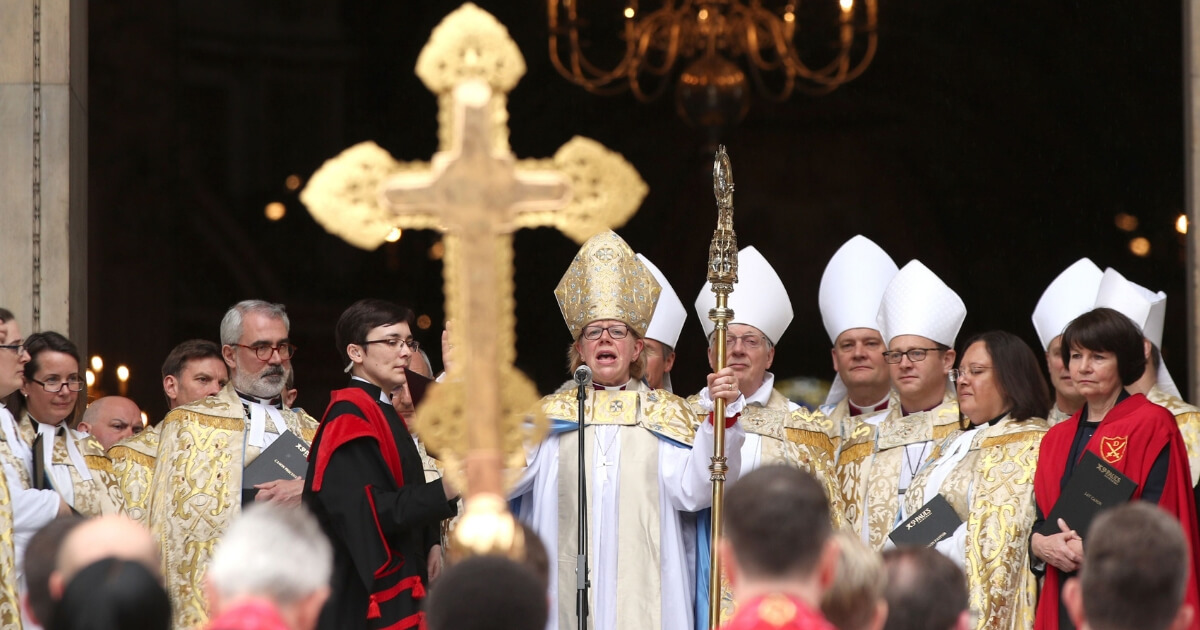 Church of England Invents Liturgical Ceremony To Affirm Transgenders' New Names, Sexes
The Church of England is prioritizing liberal tolerance over the clear teaching of Scripture with new guidelines saying the church "welcomes and encourages the unconditional affirmation of trans people."
As reported The Daily Caller, the church's guidelines, published Tuesday, encourage clergy to "recognize liturgically a person's gender transition" in a special ceremony.
"If a transgender person is not already baptized, then baptism itself would be the natural liturgical context for recognizing and celebrating their identity in Christ and God's love for them," the guidelines say. "Where such a person has already been baptized, the House of Bishops commends the rite of Affirmation of Baptismal Faith as the central feature of any service to recognize liturgically a person's gender transition."
Advertisement - story continues below
The ceremonies are to publicly recognize transgender individuals by their chosen name and gender rather than their biological sex.
The church says the rituals should have a distinct "celebratory character."
This may include the transgender parishioner being presented with gifts like Bibles or certificates inscribed with their new name.
The guide tells clergy to be "creative and sensitive" when using liturgy to help people "mark a major transition in their lives."
Advertisement - story continues below
"The minister should be guided by the wishes of the candidate regarding the way in which past experiences may be mentioned or reflected upon, either in the introduction to the service or if the candidate is to share their testimony," the guidelines say.
This marks the latest instance of liberal wings of the Christian church openly aligning themselves with leftist ideology over Scripture. Genesis 5: 1-2 states, "When God created mankind, he made them in the likeness of God.  He created them male and female and blessed them."
Do you think the church should hold transgender affirmation ceremonies?
While Christianity welcomes all people, the Church of England's new ceremonies celebrating gender confusion shed light on the secularization that has entered some denominations.
Andrea Minichiello Williams, the CEO of British Christian organization Christian Concern, criticized the church's move, calling it a "devastating trajectory towards an outright denial of God and his word."
"The point of baptism is to identify a person with Jesus as they begin a life of following him," Williams said, according to LifeSite News. "Using an affirmation of baptism to celebrate a gender transition turns this upside down by encouraging people to follow their own feelings and live in identities contrary to how God created them.
Advertisement - story continues below
"It is not loving to mislead people — and wider society — into the falsehoods and myths of transgender ideology."
The House of Bishops approved the guidelines, which will now be added to Common Worship, the Church of England's library of religious services.
Conversation