Commentary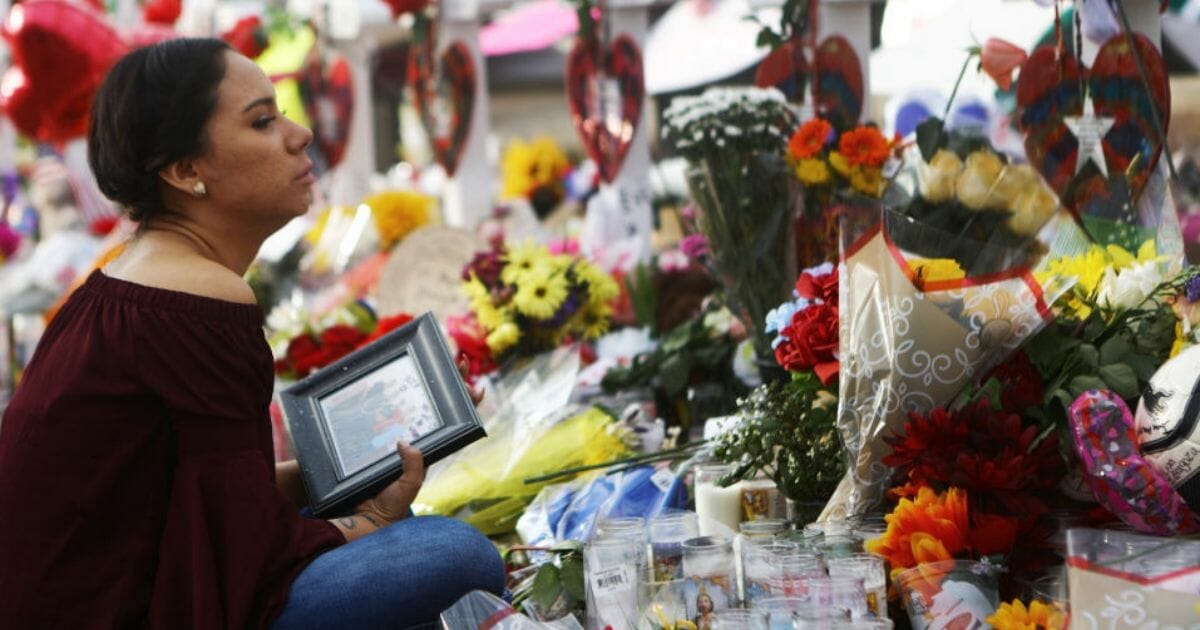 'Conservative' NYT Columnist: Trump, Shooters Connected by 'Same Dark Psychic Forces'
Amid the blame game and political rhetoric that are enveloping our nation's capital, the most whimsical and futile remarks have come from Democratic presidential candidate Marianne Williamson.
Upon listening to the 67-year-old spiritual guru's stream-of-consciousness musings, I've reacted with raised eyebrows, a smirk and a shake of the head — as most Americans likely have. There aren't many other ways to respond when a non-politician who seeks America's highest office chimes in about "dark psychic forces" and "causes and symptoms."
It's difficult for anyone to take her candidacy seriously — unless, that is, you're New York Times columnist Ross Douthat. Oddly enough, The Times' token conservative writer is in touch with Williamson's feelings and observations, according to Fox News.
Advertisement - story continues below
One might presume that an alleged conservative trying to keep his head above water within The Times' cesspool of liberalism would take the high road and not link President Donald Trump to the mass shootings in Dayton, Ohio, and El Paso, Texas. One's presumption would be wrong.
"Marianne Williamson put it best, in the last Democratic debate," Douthat wrote Tuesday, in what seemed like the introduction to a satirical column or practical joke. That wasn't the case.
Douthat's column continued: "There really is a dark psychic force generated by Trump's political approach, which from its birther beginnings has consistently encouraged and fed on a fevered and paranoid form of right-wing politics, and dissolved quarantines around toxic and dehumanizing ideas."
Got all that? In addition to aligning himself with an author and activist who appears out of place on any presidential debate stage, Douthat put himself on the same political page as another 2020 presidential hopeful, former Texas Rep. Beto O'Rourke.
Advertisement - story continues below
But what do you expect when media members are encouraging Democrats to take advantage of the mass shootings by connecting them to Trump? Douthat's opinion piece was one of many of its kind, and The Times took a similar tone in its news coverage:
President Trump faced intense new criticism and scrutiny after a white supremacist gunman massacred 22 people in El Paso. The gunman echoed the president's own rhetoric in an anti-immigrant manifesto posted before the attack. https://t.co/q16rUx9RkF

— The New York Times (@nytimes) August 6, 2019
Do you think The New York Times columnist is misleading readers?
Just another day at the office for The Times, which has gone from being "The paper of record" to a leftists' wonderland that demonstrates daily it wants any breathing American but Trump to be commander in chief.
Those running to take over the Oval Office in 2020 are seizing the opportunity in the worst way, using the twin tragedies of El Paso and Dayton to fan the flames of their gun-control agenda and "Trump is racist" mantra.
Advertisement - story continues below
Conservatives and Republicans were mistaken if they had hoped Douthat — one of The Times' few non-liberals — would disagree with the likes of Williamson and O'Rourke.
But hope can be a dangerous thing, as that distinguished voice of reason Morgan Freeman said in "The Shawshank Redemption." There's no sense in hoping The Times and other news outlets will change their tunes.
By echoing that Trump is "deeply connected to both massacres," Douthat isn't doing us any favors. He certainly isn't voicing an original idea.
He's just another cause of the problem, using his keyboard to widen the chasm between Americans on opposite sides.
Conversation