Lifestyle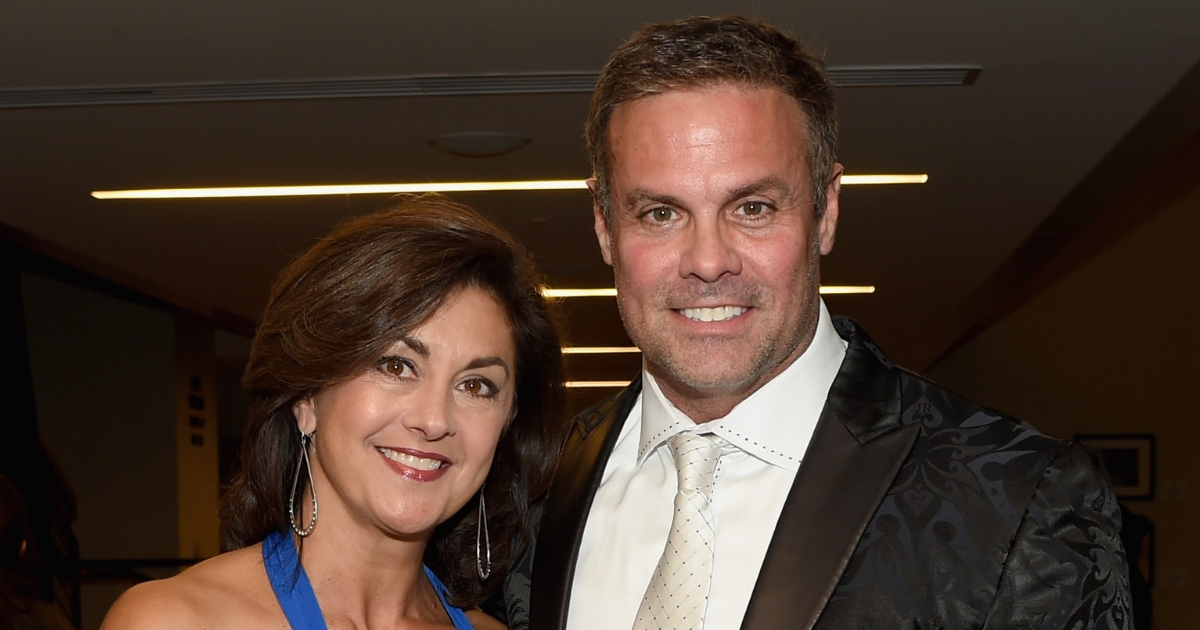 Country Superstar's Wife Wants To Meet Person Who Received Husband's Organs After His Passing
When tragedy can be turned on its head and used to do something good, even in the wake of so much loss, it is a beautiful thing indeed.
On Sept. 8, 2017, a helicopter accident in New Jersey changed several lives forever when country superstar Troy Gentry was killed.
Advertisement - story continues below

"Our whole lives changed," Eddie Montgomery, half of the dynamic duo that made up Montgomery Gentry, told Fox News.
And perhaps no one's life was altered quite as much as Troy's wife, Angie Gentry. To have one's spouse taken so suddenly is heart-wrenching.
But even as she grieved and processed her husband's tragic death, Angie Gentry somehow found a way to think of others.
Advertisement - story continues below
In an interview with People, Gentry shared some thoughts that went through her mind that day. The grieving wife asked herself if her husband's death could be used for good.
"If this is your time and God says, 'I'm taking you home today,' but other parts of you still work perfectly, well that could help somebody else. Why would you not donate them?" she told the magazine.
Gentry went on to explain, "You don't throw something away that's perfect. It was something I felt Troy would have said: Do it."
And so she did. Although many of the country music icon's organs were not viable due to injuries from the crash, there were other parts of him that could be used. His bones, tissue and even his eyes could be donated.
While most of us would probably have wanted to crawl into bed and stay there for days, Gentry stayed strong. And then she got on the phone.
Advertisement - story continues below
Troy Gentry and I sing "Hell And High Water" to his wife, Angie, on the Opry stage. It's her favorite song. R.I.P.,brother. pic.twitter.com/U6GrBwVNct

— T. Graham Brown (@TGrahamBrown) September 20, 2017
According to PEOPLE, the widow spent a good amount of time answering questions about her husband's medical history back then. The two had been married nearly two decades.
"I don't know why anybody wouldn't want to make a donation because what's it going to hurt?" Gentry told People. "And it's going to help somebody."
Advertisement - story continues below
Having seen firsthand what organ donation can do as Angie's sister received a kidney transplant, it makes sense "T-Roy's" wife would want to use his life to help someone else.
Now she just hopes to one day meet the people who received her husband's organs. Particularly the person who received his corneas.
Advertisement - story continues below
"It will be neat to just give them a hug and say I'm glad I could help," she told People. The strong widow hopes to see the eyes "I used to look through every day that I loved so much, to see that somebody had better vision or has a better life because of it."
We're inspired by her courage and compassionate heart. Troy Gentry remains in the hearts of those he left behind. A tribute concert on Jan. 9, 2019 served as a testament to the many lives this man touched.
Truth and Accuracy
We are committed to truth and accuracy in all of our journalism. Read our editorial standards.
Conversation