News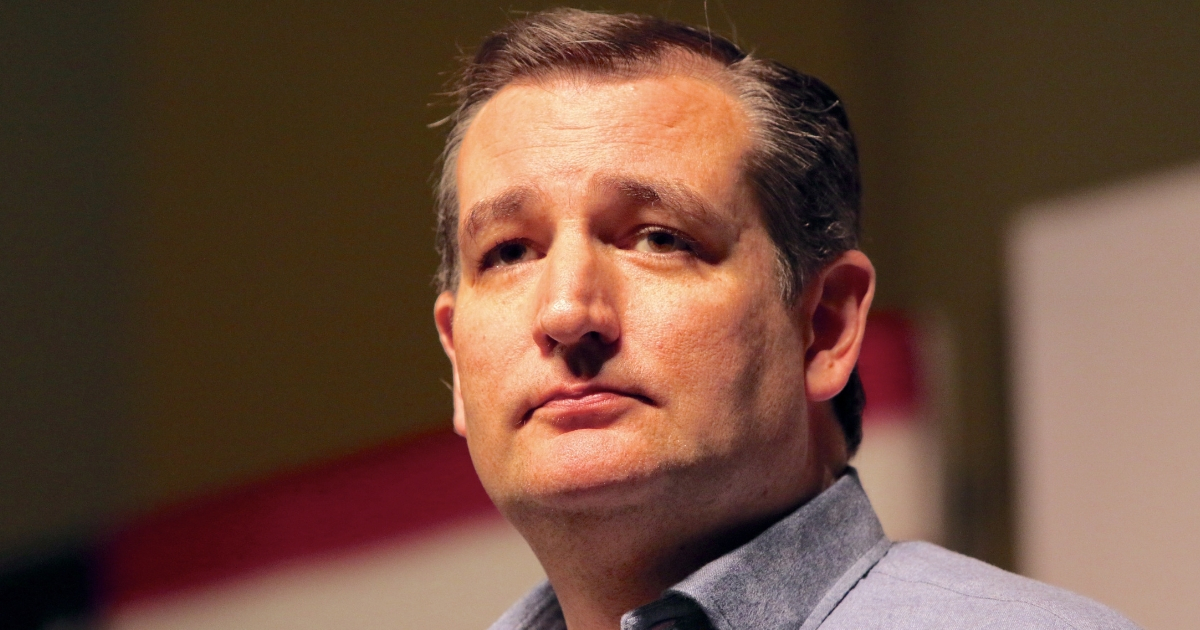 Cruz Reveals Why Texas Senate Race Is So Close - 'The Far Left Has Lost Their Minds'
Sen. Ted Cruz is making the rounds in Texas to persuade voters to give him another term in the Senate and says that the people working hardest against him are not the ones with sense, but with dollars.
"We've got a race on our hands," Cruz said, according to Fox News. "If you're a wealthy liberal sitting in New York City or Massachusetts or San Francisco right now and you could defeat one Republican in the country, it'd be me, that's why the money is flowing in here."
In fact, Democrat candidate Beto O'Rourke just tapped New York City wallets for his campaign with a Wednesday fundraiser that charged $500 just to get in the door, CNBC reported.
Advertisement - story continues below
Donations from outside of Texas are one reason O'Rourke has around $14 million to spend as the campaign winds down while Cruz has $9.3 million, Fox News reported.
Cruz has no illusions about what he is up against.
"Despite the fact that he is hard, hard left, he's the number one Democratic fundraiser in the country, and he is outraising our campaign substantially," Cruz said.
"With the election of Donald Trump, the far left has lost their minds," he continued. "The extreme left, they are energized, they're angry and they have a lot of hatred for President Trump."
Advertisement - story continues below
Cruz noted that liberal gushing over O'Rourke never gets to what matters: the issues.
"Their favorite adjective is Kennedyesque," Cruz said. "They all talk about his hair and his teeth, they talk about no substance, nothing about his record, they don't talk about his being open to abolishing ICE; they don't talk about his wanting to impeach the president."
Do you think Ted Cruz will be reelected to the Senate?
The Real Clear Politics average of polls shows Cruz leading O'Rourke 44.5 percent to 41.3 percent. All of the latest polls show Cruz leading, with margins that vary from one to six percentage points.
Although the race may be close, in one community there is no contest. The Reno City Council passed a resolution against kneeling during the national anthem and criticized O'Rourke for his support of anti-anthem protests by NFL players.
"The City Council has declared that it is disrespectful toward, and dishonors the sacrifice of our veterans, service members, and first responders of the United States of America to kneel during the National Anthem, a time during which all should stand to recognize and honor the sacrifice they have made to our country," the resolution stated, according to a report from McClatchy DC.
Advertisement - story continues below
"Non-violently, peacefully, while the eyes of this country are watching these games, they take a knee to bring our attention and our focus to this problem to ensure that we fix it," O'Rourke said. "I can think of nothing more American than to peacefully stand up, or take a knee, for your rights, anytime, anywhere, or any place."
The Reno City Council labeled that perspective as "false."
"The Reno City Council considers kneeling during the National Anthem of the United States of America not only un-American but to be one of the highest forms of disrespect anyone can show to the sacrifice and service of our country's military members, veterans and first responders," the resolution said.
Conversation