Commentary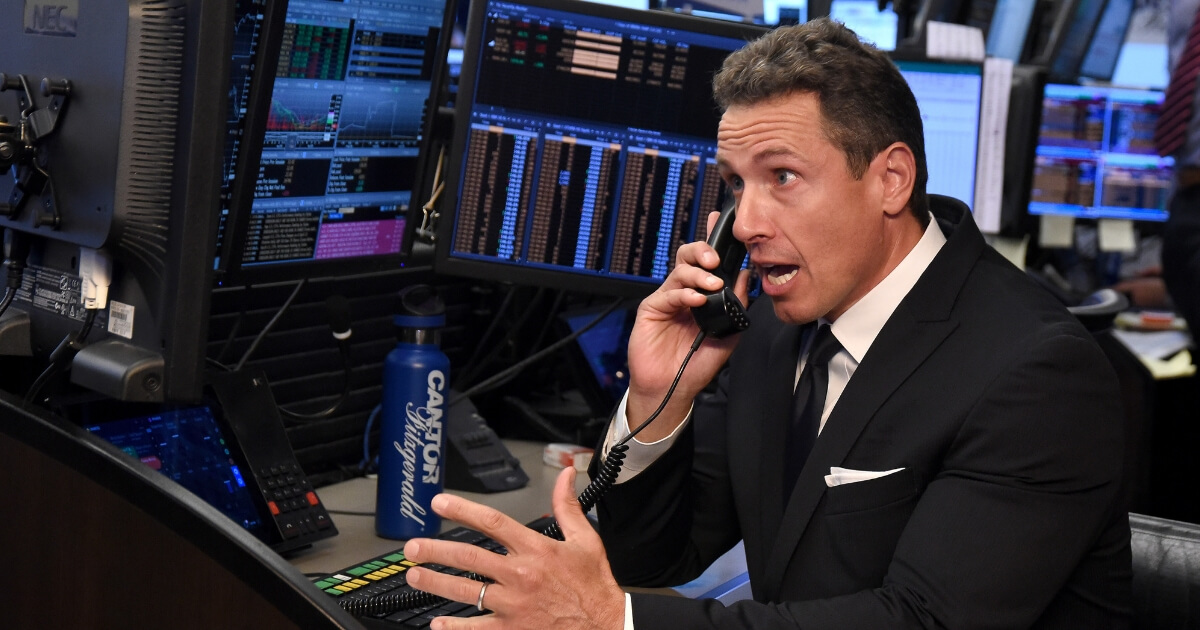 Outrageous Clip: Cuomo Openly Mocks Those Offering Thoughts and Prayers to Victims of Shooting
Chris Cuomo's nightly sanctimony on CNN usually produces only eye rolls. In the face of national tragedy, however, it produces outrage.
Cuomo, for those of you who haven't been watching his show, lectures to America about Very Serious Topics in a wooden yell, informing us all that there's his side and the wrong side. And oh boy, you don't want to be on the wrong side. History will judge you, my friend — if those searing of eyes of Chris Cuomo aren't judgment enough.
This is insufferable enough on most weeknights, but Thursday wasn't any weeknight. It was the night after 12 people, including a sheriff's sergeant, were killed in a mass shooting at a bar in Thousand Oaks, California by a former Marine who had a previous run-in with law enforcement over mental health concerns.
Advertisement - story continues below
It was a night to be serious and somber. And to Chris Cuomo, that meant implying conservatives wouldn't do anything but offer thoughts and prayers if a deranged madman killed children and puppies in a stadium. That's not a joke, because that's the world that we live in.
This makes me sick. pic.twitter.com/vDRqRai1hq

— Matt's Idea Shop (@MattsIdeaShop) November 9, 2018
Cuomo began this abominable rant by lamenting there isn't a "consensus" on gun control — which means, presumably, we haven't reached a consensus opinion on exactly what Chris Cuomo thinks should happen to our Second Amendment rights.
Advertisement - story continues below
"The only consensus there is is in a canard, and here it is," Cuomo said. "First, I would like to offer my thoughts and prayers. Because that's what you do when you offer thoughts and prayers. You mock those who lost loved ones. Because if you gave it any thought at all, you would never walk away from any of these without figuring out a better way to deal with them."
"And prayer. You think leaving it to God is the answer?" Cuomo continued.
Do you think that Chris Cuomo was out of line with these comments?
"We pray for strength, we pray for wisdom, for resolve, but we clearly don't want to act on any of those here. So what are you praying for? What would it take?"
And that's when Cuomo made a case as to why he should not be in the employ of CNN — or any network, really.
"How about a stadium full of children of the most influential people in our society all holding puppies?" Cuomo said. "What if they were all shot and killed? Would we act? Oh, don't be ridiculous to suggest something — is it? Is it ridiculous? More ridiculous than doing nothing? Time after time after time? Listening to these people pouring out their pain, crying along with them, saying you care. You know the answer to the only question that matters. We can do better. And we all have to live with doing nothing. And the next time is coming, and more and more, you, me, our leaders, we're all becoming part of the problem. Think and pray on that."
Advertisement - story continues below
Is there a word to express a concept beyond demagogy? Is there a word to convey a concept that employs deliberate oversimplification, po-faced empurplement of prose, blatant disregard of facts, mockery and denigration of faith, poisoning of political discourse and actual, deliberate evil in one word? Can we call it Cuomoism? Is one rant this depraved and iniquitous too early to make him the face of this concept?
Beyond the idea that "thoughts and prayers" can't do anything, we must confront that it's used as a straw man in situations like this — that conservatives only offer thoughts and prayers and no solutions. But the problem is that solutions require compromise. They require respect for the Second Amendment. Solutions require demonization to cease, to stop fear-mongering using focus-grouped neologisms like "assault weapons" and "weapons of war." (Neither of these, it must be noted, were used in the Thousand Oaks shooting — but you'll probably hear them invoked anyway.) Solutions require, most of all, realizing that we can most effectively deal with the person who fires then gun than we can with the gun — and that change must necessarily be cultural and societal.
Liberals have shown no inclination to any solution that involves any of this, so no solutions are forthcoming. That's why you're going to hear a lot of "your thoughts and prayers are meaningless, you heartless pigs!" But that's all we can offer in a gun debate where our side is expected to sit down, shut up, listen and do whatever these good liberals say. This is the vaunted path to solutions that Cuomo proposes and then condemns conservatives for failing to adhere to this.
We're used to this, however. We're used to impasse, we're used to mockery of faith — especially Christianity — and we're used to the same tired solutions being trotted out, even in a state where those same tired solutions are the law of the land and have been for years. But oh no, let's please insinuate this will eventually somehow lead to a hypothetical situation where "a stadium full of children of the most influential people in our society all holding puppies" are killed because we didn't listen to opponents of the Second Amendment.
Advertisement - story continues below
But this is the problem when we want to listen only to "these people pouring out their pain" and pundits willing to use them to advance their own agenda like Chris Cuomo. We pretend they have solutions because they've experienced immense tragedy. It's impolitic, but imperative, to point out that the numbers suggest a different reality than what we see on CNN. More guns means less crime. Gun-free zones are the most dangerous places to be when it comes to mass shootings. Restrictive gun laws haven't been shown to make a dent in gun violence. And criminals exist to find ways around society's laws.
Our thoughts and prayers ought to be with the victims because nothing will change — because the other side refuses to acknowledge facts. Our thoughts and prayers ought to be with men like Chris Cuomo, too. Anyone who comes up with a hypothetical situation involving the mass murder of children and puppies to make a point is in desperate need of perspective and a lot of other things.
Conversation