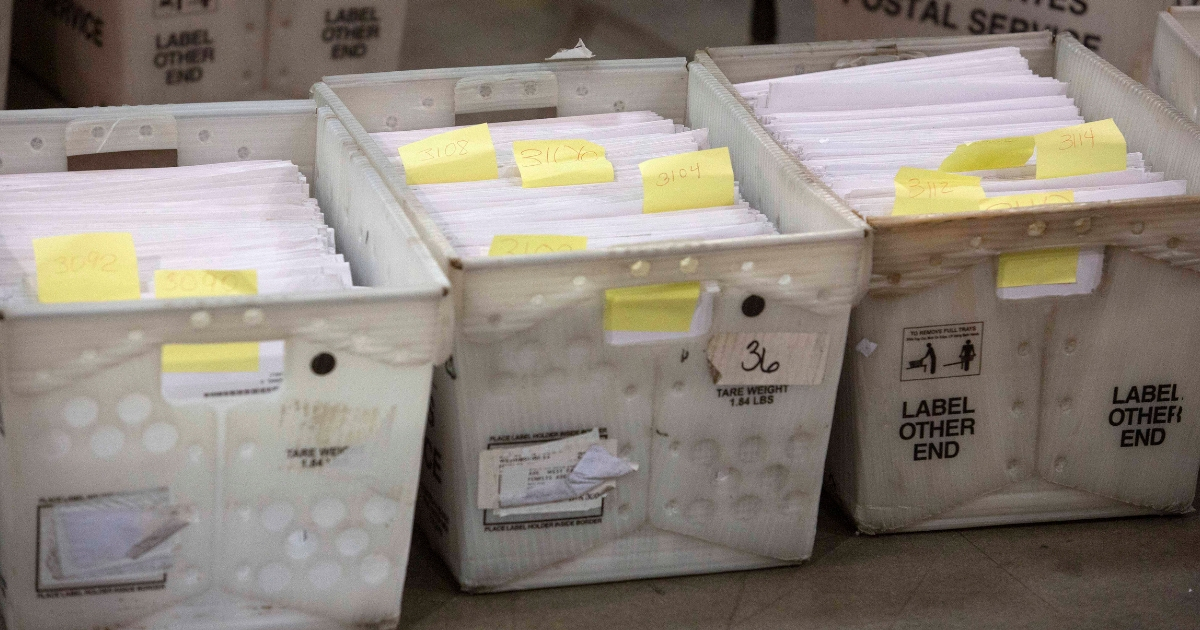 Democrats Lawyer Up As Election Fraud Investigation Grows
The tangled web of post-election Florida now includes an investigation into altered documents sent to voters by members of Florida's Democratic Party.
Voters were sent forms so they could fix errors that caused the voters' mail ballots to be rejected. That's perfectly legal, and is calling "curing" a ballot by sending in an affidavit to fix the error. It often means a voter forgot to sign the ballot.
But, according to Politico, the documents went out with an altered date. Instead of voters being told to fix errors by Nov. 5, which was the day before the election, the forms told voters to submit their documents by Nov. 8.
Advertisement - story continues below
Even on the day after the election, Democratic officials were trying to get voters to send in those affidavits so their votes would count, CNN reported.
CNN said it possessed an email form Jennifer Kim, a party worker, in which she said the date to reply was Nov. 8.
"If needed FDP staff or volunteers should go pick up their affidavit and deliver it for them if they are not able to deliver by 5pm Thursday," Kim wrote.
Because official state documents were altered, Florida's Department of State has asked for an inquiry into the "irregularities."
Advertisement - story continues below
Initially, Democrats decried the fuss over altered documents as a distraction.
On Friday, however, they decided to let a lawyer do the party's talking.
Did the Democrats try to steal the Florida elections?
"Upon receiving notice of the allegations that the form was incorrect, FDP took immediate steps, including hiring an independent investigator to review the issues at hand," attorney Mark Herron said in a statement. "As soon as we know the results of the investigation we will advise you."
Jake Sanders, a Democratic consultant, said Democratic officials ignored warnings when they altered forms, according to the Naples Daily News.
"They should have been saying, 'This is unprecedented, we are fighting for your vote to count, fill this out so we can fight for you,'" Sanders said. "But self-imposing a fake deadline and deceiving people is counter to that."
Advertisement - story continues below
Charles Zelden, political science professor at Nova Southeastern University in Florida said if it was an intentional tactic to get extra votes for Democrats, it was a long shot.
"… a strict reading of the rules says if they don't get it in the day before the day of the election, those votes don't get counted anyhow. So on the surface, it's a very inefficient way to game the system," he said. "It could be a Hail Mary effort."
If "this is an attempt at fraud to sneak in votes that would have not been counted otherwise, I'm just saying its chances of working are not great (but) it does play into the narrative of Republicans that this is a fraudulent effort and gives it some validity," he said.
Jackie Schutz Zeckman, campaign manager for the successful campaign of outgoing Gov., Rick Scott, who defeated long-time Democratic Sen. Bill Nelson, did indeed denounce the action as part of the Democrats' tactics.
Advertisement - story continues below
"Democrats even admitted plans to fraudulently mislead voters in anticipation of including ballots submitted after the legal deadline if they could convince a judge to disregard Florida election law," Zeckman said. "Federal prosecutors are also investigating this clear example of attempt to fraudulently mislead voters by the Democrat Party in Florida."
Conversation