News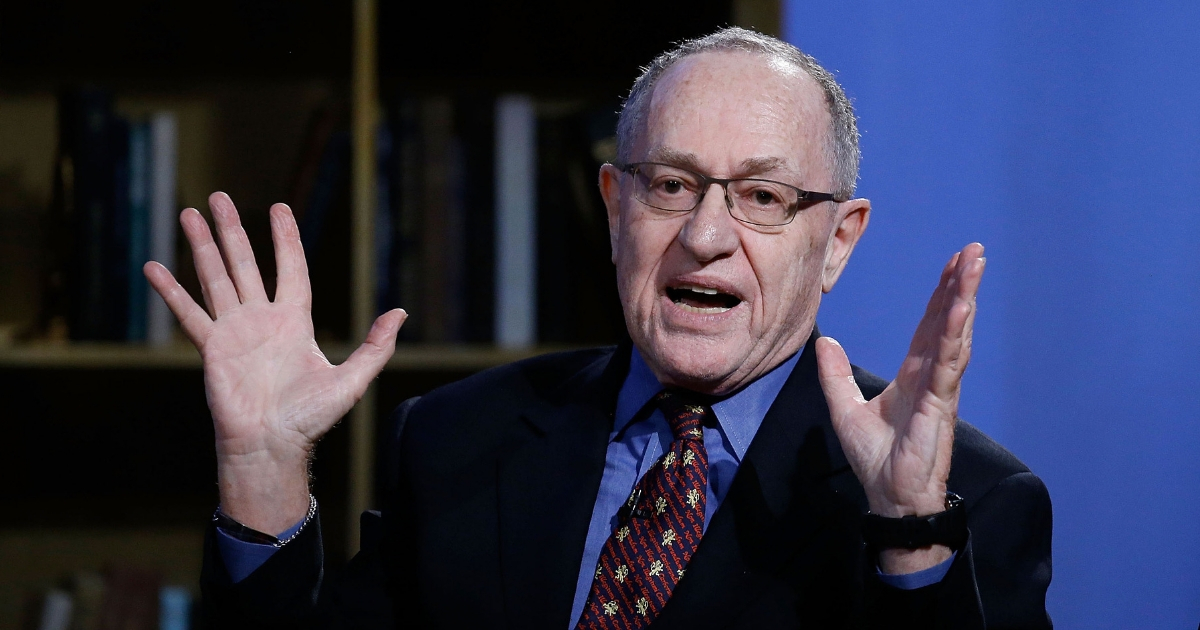 Alan Dershowitz Says Democrats Are 'Shooting Themselves in the Foot'
Harvard Law professor Alan Dershowitz said Democrats are "shooting themselves in the foot" by continuing to question the legitimacy of Justice Brett Kavanaugh on "America's Newsroom" Monday.
Dershowitz said it would be a mistake for Democrats to move forward with an impeachment plan for Kavanaugh and painted them as hypocrites for their stance on former President Bill Clinton.
"That would be absolutely foolish, inconsistent and hypocritical," Dershowitz said.
Advertisement - story continues below
"Those who believe that Bill Clinton should never have been impeached for allegedly lying about his sex life are now going to lead the campaign to impeach Kavanaugh for allegedly lying about his sexual and drinking activities back when he was a 17-year-old?"
"It's hypocrisy run rampant," the professor continued.
Dershowitz said proving perjury would be near impossible, because they would have to prove Kavanaugh deliberately lied under oath.
"The Constitution would not permit impeachment of a sitting justice for actions he took while a private citizen 35 years ago."
Advertisement - story continues below
"Nor, I think would it permit using the laws of perjury which are very tough," Dershowitz added.
"They have to be about a material fact. It has to have been a deliberate lie. Not forgetfulness, not a boast, not an exaggeration but a willful, deliberate lie about a material fact," he continued.
Do you think Democrats are shooting themselves in the foot with their treatment of Kavanaugh?
"I think that the Democrats are shooting themselves in the foot. We ought to be moving forward. Let's judge Justice Kavanaugh on his performance as a justice of the Supreme Court."
Dershowitz also scolded his fellow professors and some of his students at Harvard Law School, for using McCarthy era tactics to tarnish Kavanaugh's reputation.
"I'm particularly outraged at my colleagues and students at Harvard Law School, those of them who have made it impossible for Kavanaugh to continue to teach there," he said.
Advertisement - story continues below
"It's rampant McCarthyism at its worst. Reminiscent of what I experienced when I was a student at Brooklyn College in the 50s where professors were fired because it was suspected when they were 17 or 20 years old, they might have been members or fellow travelers of the communist party."
"We just have to put an end to this and these kinds of vengeance inquisitions have to stop," Dershowitz concluded.
Conversation
The Western Journal is pleased to bring back comments to our articles! Due to threatened de-monetization by Big Tech, we had temporarily removed comments, but we have now implemented a solution to bring back the conversation that Big Tech doesn't want you to have. If you have any problems using the new commenting platform, please contact customer support at
commenting-help@insticator.com
. Welcome back!