Commentary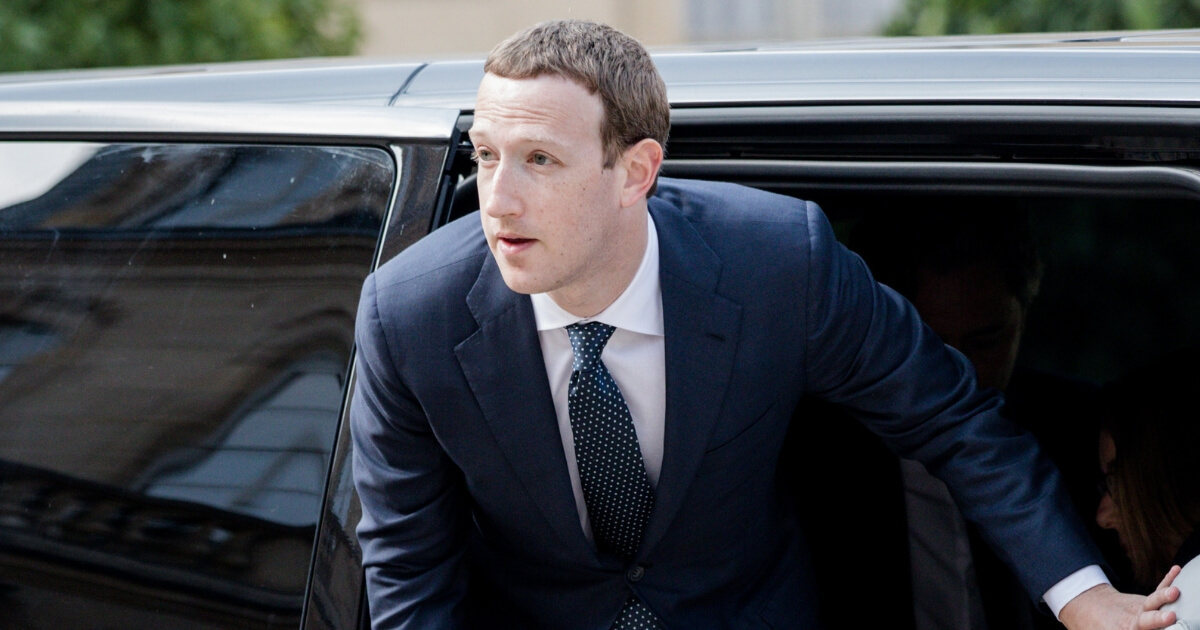 Devastating Cache of Facebook Executives' Emails Show How Scary Company Really Is
It's been a truly awful year for Facebook, and if they were thinking of getting through the last month of the year without taking another hit — well, we're not even one week into the month and already things have gone terribly wrong for them.
A new cache of Facebook emails released as part of a U.K. Parliament investigation shows the kind of thinking that was going on at the social media giant between 2012 and 2015, including a deliberate effort to try and circumvent Android restrictions on asking permissions to let apps access a list of their phone calls.
According to Engadget, the emails also show that CEO Mark Zuckerberg didn't believe there was a security risk of the type that befell them during the Cambridge Analytica scandal.
Advertisement - story continues below
In an October 2012 email to the former director of product management for Facebook, Zuckerberg said that he was "generally skeptical that there is as much data leak strategic risk as you think."
While there was "a clear risk on the advertiser side," they reported, he didn't think the risk spread to the whole platform: "I just can't think (of) any instances where that data has leaked from developer to developer and caused a real issue for us. Do you have examples of this?"
Engadget also reported that Zuckerberg had looked into selling user data to certain developers — namely, those who spent money on the Facebook platform.
"If we make it so devs can generate revenue for us in different ways, then it makes it more acceptable for us to charge them quite a bit more for using platform," Zuckerberg wrote.
Advertisement - story continues below
"The basic idea is that any other revenue you generate for us earns you a credit towards whatever fees you own us for using platform. For most developers this would probably cover cost completely. So instead of every (developer) paying us directly, they'd just use our payments or ads products."
"Zuckerberg said the basic model for that could be letting developers use the Login with Facebook API for free (as it is today), but if they wanted access to things like someone's Friends list, then they'd have to pay $0.10 per user every year," Engadget reported.
Do you think Facebook is a monopoly?
Perhaps the most disturbing of the emails, however, involved bypassing Android permissions on accessing who users called.
"Hey guys, as you know all the growth team is planning on shipping a permissions update on Android at the end of this month," a February 2015 email from one Facebook executive reads.
"They are going to include the 'read call log' permission, which will trigger the Android permissions dialog on update, requiring users to accept the update. They will then provide an in-app opt in NUX for a feature that lets you continuously upload your SMS and call log history to Facebook to be used for improving things like PYMK, coefficient calculation, feed ranking etc. This is a pretty high risk thing to do from a PR perspective but it appears that the growth team will charge ahead and do it."
Advertisement - story continues below
High risk indeed — although the other executive didn't seem to think much of it.
"The Growth team is now exploring a path where we only request Read Call Log permission, and hold off on requesting any other permissions for now," the reply read.
"Based on their initial testing, it seems this would allow us to upgrade users without subjecting them to an Android permissions dialog at all. It would still be a breaking change, so users would have to click to upgrade, but no permissions dialog screen."
Also of note was how Zuckerberg reacted to possible competitors who might want to plug into Facebook. He said that while the company's goal was to let people "share everything they want," other entities that would develop Facebook apps to do that could use that access to eclipse the social media platform.
Advertisement - story continues below
"Sometimes the best way to enable people to share something is to have a developer build a special purpose app or network for that type of content and to make that app social by having Facebook plug into it," he wrote.
"However, that may be good for the world but it's not good for us unless people also share back to Facebook and that content increases the value of our network. So ultimately, I think the purpose of platform — even the read side — is to increase sharing back into Facebook."
One could see this philosophy in action back in 2013.
"When Twitter launched Vine, the app had access to Facebook's Friends API, which let Vine users see which of their Facebook friends were using the then-new app. But after approval from Zuckerberg himself, that access was cut off," Engadget reported.
Advertisement - story continues below
"'Unless anyone raises objections, we will shut down their (Vine's) Friends API access today. We've prepared reactive PR, and I will let Jana know our decision,' Justin Osofsky, Facebook's vice president of global operations and media partnerships, said in an email at the time. Zuckerberg replied, 'Yup, go for it.'"
It's always been clear how your personal information was a commodity to be used by Facebook, but this makes it clear just how craven that mentality was. Yet, they're a big business that the left loves — for obvious reasons. However, that probably won't help them now. The question of whether Facebook constitutes a monopoly is becoming a very legitimate question, particularly given the role it takes in censoring speech. These emails definitely aren't going to help.
Conversation