Op-Ed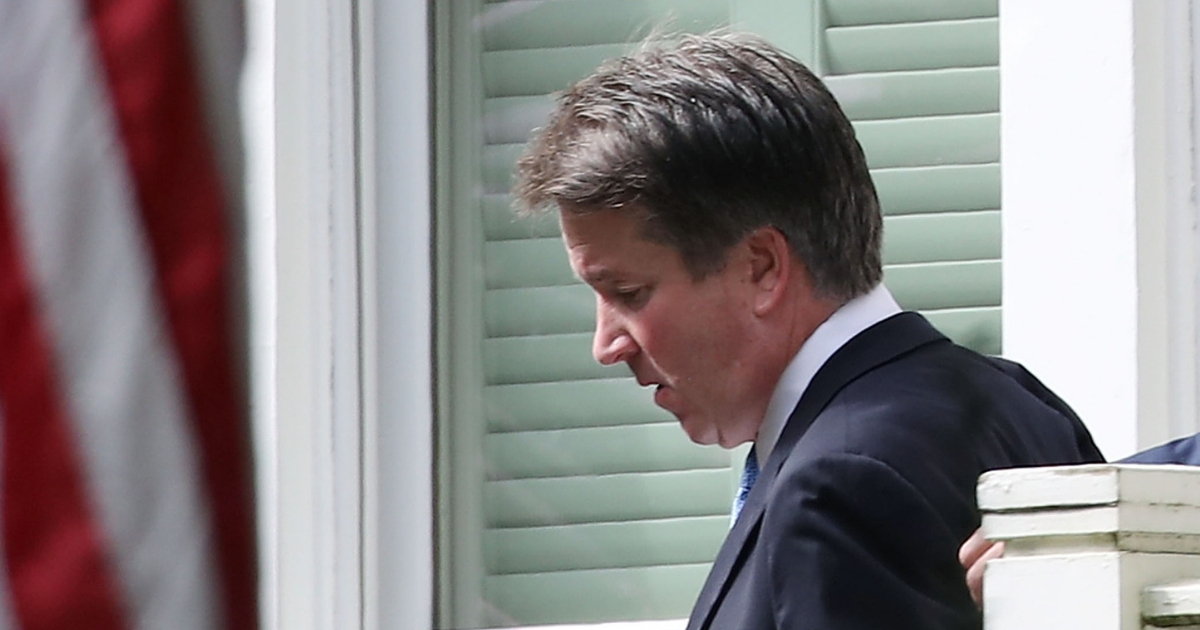 Dick Morris: What's High School Got To Do with It?
The controversy surrounding Judge Brett Kavanaugh's high school days raises the key question: What should the relevance of a person's performance and actions decades ago in high school be to his current candidacy for the Supreme Court?
Kavanaugh is 53 years old. His high school days are more than three decades in the past.
Obviously, certain conduct, even back then, cannot be excused. If he killed someone or actually raped a woman, that blot on his record would — and should — disqualify him from service on the Court. On the other hand, we can all agree that some behaviors can be excused as a product of an immature lack of judgment, presumably remedied over the years. If he cheated on a test, for example, or jumped a turnstile, it need not be fatal to his confirmation 30 years later.
Advertisement - story continues below
The dual questions are, therefore:
Was his conduct back then sufficiently grave as to be unforgivable and the stain so indelible that it cannot now be eradicated?
And has his conduct in the years since indicated a continuation of the trends evident in high school or do they suggest that he grew up and grew out of his childhood failings?
None of this is to say that what the women who are lining up (or being lined up?) to testify against him are telling the truth. Far from it.
Advertisement - story continues below
The original accuser, Christine Blasey Ford, has cited four people who she says witnessed the sexual harassment. All four say they were not there and have no recollection about what she is talking about.
The second, Deborah Ramirez, refuses to testify unless the FBI investigates her claim beforehand (although her attorney suggested she may be weakening).
Again, none of the people she says were there admit to having been present. Without corroboration, her story falls flat.
The third woman, Julie Swetnick, says that she witnessed the future judge lining up at a bedroom door, awaiting his turn in a gang rape of a girl inside. Again, no corroboration. (And one wonders why, having been to such a party, she went to many more just like it).
But, if we assume there is substance to these far-fetched yarns, we are still left to ponder the key question: So what?
Advertisement - story continues below
Everybody agrees that Kavanaugh mended his ways if, indeed, they required mending.
There are no allegations of post-high school misconduct. And there would be if there were any basis for them at all. Don't think the Democratic party operatives who found these three women stopped looking after they checked out his high school record.
And most people, I think, would agree that the acts of which Kavanaugh is accused are not so heinous as to descend to the unforgivable.
So what are we doing in this mud bath?
The views expressed in this opinion article are those of their author and are not necessarily either shared or endorsed by the owners of this website. If you are interested in contributing an Op-Ed to The Western Journal, you can learn about our submission guidelines and process here.
Conversation