Commentary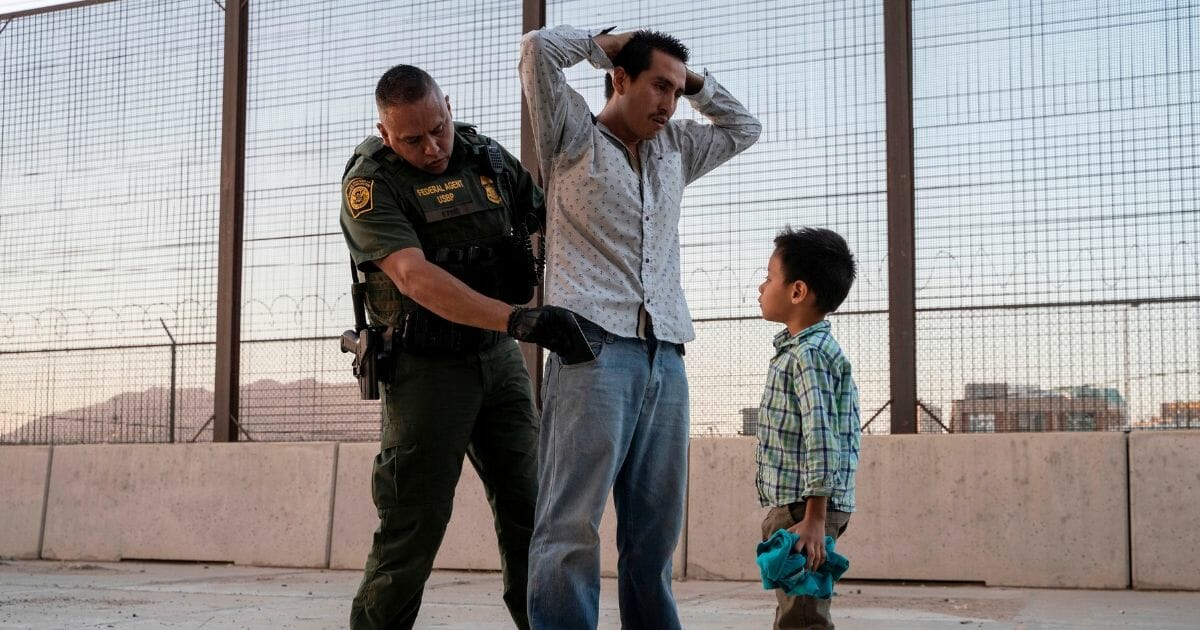 Disaster for Immigrant Frauds as DNA Tests at Border Catch 1/3 of Suspects Lying
Listen to the liberal mainstream media for just a few minutes regarding the immigration situation on the U.S. border and you'll hear them demonizing the Trump administration for breaking up families and accusing immigrants of fraud.
According to a new report by The Washington Examiner, these people are, in fact, committing fraud. A lot of them. On top of that, they're doing it in the worst possible way — by exploiting children.
Thanks to the results of a pilot DNA testing program deployed by Immigration and Customs Enforcement at border-crossing hot spots in McAllen, Texas, and El Paso, Texas, a whopping thirty percent of people trying to enter the country with their children were not even related to said children.
Advertisement - story continues below
An unnamed official involved in the roll-out of the program told the Washington Examiner the jaw-dropping statistic.
"There's been some concern about, 'Are they stepfathers or adopted fathers?'" the anonymous official said. "Those were not the case. In these cases, they are misrepresented as family members."
Democrats would have you believe that these are all honest, family-oriented folks just looking for a better life. While that is undoubtedly true in some cases, it appears that it's definitely not the case for nearly a third of them.
And you have to wonder exactly what someone's intentions are if they're willing to exploit a child in order to gain access to the United States.
Advertisement - story continues below
Don't hold your breath for an in-depth report on that from CNN or MSNBC anytime soon, though.
The test, which on the surface appears to be a successful — and eye-opening — one, was such a deterrent that some "families" who were told they would be receiving a DNA cheek swab outright refused, presumably because they knew they were going to get caught in a lie.
Do you think DNA testing at the border is a good tool?
The program's testing equipment, which is manufactured by a company called ANDE, would be for instances when ICE agents are unable to verify a family's connection through traditional means.
Right now, rules require that they first be identified by nothing more than verbal statements and written documents.
Obviously that rule needs to be changed, as it opens up a world of opportunity for bad actors to fake the papers necessary to gain asylum as a family.
Advertisement - story continues below
This is the first time DNA testing of any kind has been deployed as a tool for agents at the border.
Hopefully, it's not the last.
"This is certainly not the panacea. It's one measure," the official said, regarding the new method and how it fits into plans to reform current immigration policy.
The test program was only used for a few days and ICE explained that the Department of Homeland Security will make a decision as to whether or not they'll use the DNA tests as a regular part of verifying immigrants as they're arrested at the border.
Conversation