Op-Ed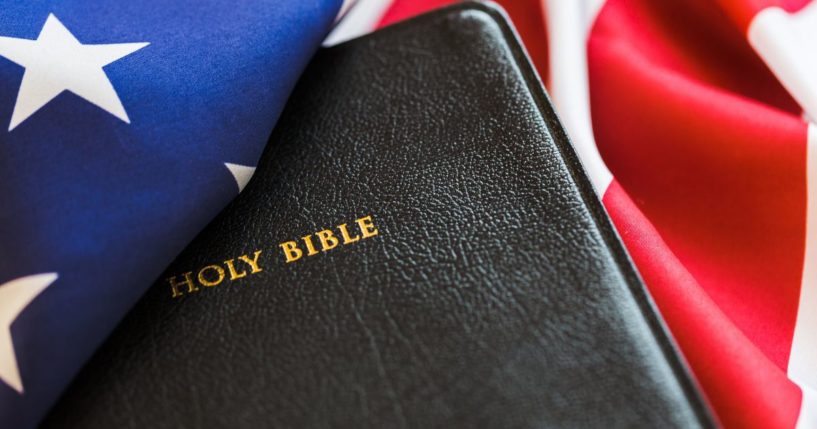 Op-Ed
Drollinger: The Bible Is the Best Voter's Guide
The Bible has much to say about the men and women who lead nations, states, cities and counties.
God's specific qualifications for political leaders, as revealed in the Scriptures, are studied this week in "The Bible: The Best Voter's Guide."
Your vote is precious. It is a trustworthy statement deserving full acceptance that when the wrong, biblically unqualified people are elected to office, they increasingly divide and bring down a nation.
Advertisement - story continues below
Interestingly, as the study attests, the characteristics found in 1 Timothy 3, which specifically relates to leadership in the church, are also found in Proverbs, which pertains to leadership in the state. In fact, the Old Testament book of Proverbs was written by King Solomon to his son Rehoboam and pertains to what God expects from political leaders.
The first consideration is whether the candidate is saved. The Apostle Paul discovered that unsaved people had divided a church he planted, had taken it over and were teaching false doctrine.
For sure, when people who are not saved are leading in the church, disaster results! The institution is no longer an organism empowered by God the Holy Spirit, but an organization directed by unsaved people making decisions that are right in their own eyes (cf. Judges 21:25). In the institution of the church, it is essential that leaders be saved!
While not as urgent, this principle is nonetheless true to a high degree in the institution of the state.
Advertisement - story continues below
No Christian I know wants a theocratic government construct. Within our existing construct of a democratic republic, the state is best served by Spirit-filled believers! While not totally achievable in our pluralistic society, the Christian believes this paradigm to be the best practice for government.
Christians — those who know God's precepts and pray for his guidance — are best equipped with their biblical worldview to lead in a direction that God will bless. John Adams underscored this way of thinking when he stated, "Our Constitution was made only for a moral and religious People. It is wholly inadequate to the government of any other."
Those who object to Christian standards being used as a foundation for government, as opposed to the tenets of other religions, will do well to remember that Christian standards have been embraced and used the world over to define morality and as a foundation for laws.
When a public servant has bowed the knee to the lordship of Christ and simultaneously received the Holy Spirit (cf. Romans 8:9), who is termed "the helper" (John 14:16), he or she is empowered from on high with a conscientiousness, an internal strength and an inherent proclivity for the manifestation of biblical truth.
Paul said it this way in Philippians 1:6: "For I am confident of this very thing, that He who began a good work in you will perfect it until the day of Christ Jesus."
Advertisement - story continues below
The Spirit-filled believer elected to office will bring into that institution a biblical worldview — timeless, veracious, immutable principles of God necessary for the sustainability of a nation as well as its daily governance. Such God-fearing individuals, states Proverbs in parallel form, bless a nation:
"When it goes well with the righteous, the city rejoices, and when the wicked perish, there is joyful shouting. By the blessing of the upright a city is exalted, but by the mouth of the wicked it is torn down" (Proverbs 11:10-11).
"When the righteous increase, the people rejoice, but when a wicked man rules, people groan" (Proverbs 29:2).
Drawing from multiple Scriptures, this study also examines other characteristics and considerations, including that the candidate should be above reproach; should not be a new plant (or brand-new to politics); must manage his own household well; must not be addicted to wine; must be gentle, peaceable and free from the love of money; and have skill, wisdom and the ability to shepherd hearts and teach others God's truths.
Advertisement - story continues below
Herein is biblical wisdom to apply to the task of making sure the right people are elected to serve in public office. Click here to read the full study.
The views expressed in this opinion article are those of their author and are not necessarily either shared or endorsed by the owners of this website. If you are interested in contributing an Op-Ed to The Western Journal, you can learn about our submission guidelines and process here.
Conversation