News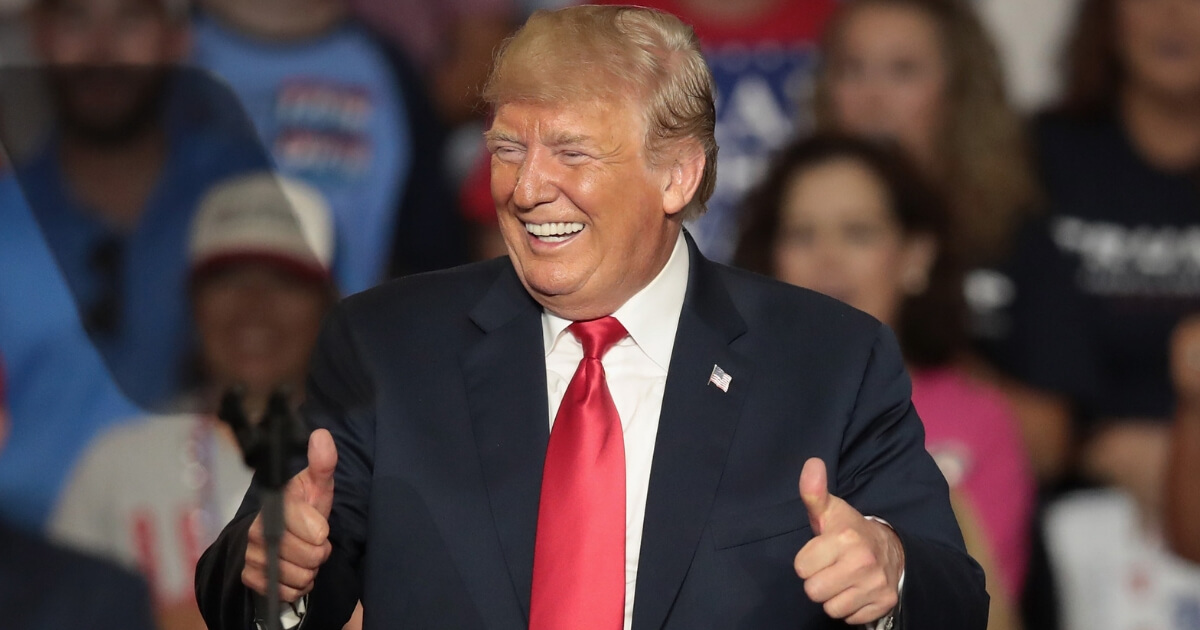 Economists Wrong Again, September Jobs Report Shatters Expectations
America's strong economy grew even stronger last month as job growth left even optimistic projections in the dust.
"The labor market continues to boil and is growing hotter," said Chris Rupkey, chief economist at MUFG in New York, according to Reuters. "More workers with money in hand to spend will lead to more consumer spending down the road."
A report issued Wednesday from ADP and Moody's Analytics showed that private sector companies added 230,000 jobs in September. That's the highest since February, when 241,000 jobs were added. It also smashed projections of 185,000 jobs the economists surveyed by Refinitiv had forecast.
Advertisement - story continues below
Four years ago, people were saying that there was no way there were enough idle workers left to keep having months of 200K+ jobs gains. ADP said this morning we just added 230K jobs in September. The "there are no more workers story" seems quite out of step with the evidence. https://t.co/qLDXVwyudL

— Joe Weisenthal (@TheStalwart) October 3, 2018
"This labor market is rip-roaring hot," said Mark Zandi, chief economist at Moody's Analytics, according to CNBC. "The risk that this economy overheats is very high, and this is one more piece of evidence of that."
Two key areas of the economy emphasized by President Donald Trump helped lead the way. Construction added 34,000 jobs and goods-producing industries added 46,000.
Zandi said with this activity, unemployment could fall to near 3 percent from its current 3.9 percent rate.
Advertisement - story continues below
Blowout numbers on New Jobs and, separately, Services. Market up!

— Donald J. Trump (@realDonaldTrump) October 3, 2018
Trump shared some of his thoughts on the economy Tuesday with the National Association of Electrical Contractors at the group's meeting in Philadelphia.
Do you credit the president for this economic recovery?
"America's — and just remember this — America's economic revival would not be possible without the men and women in this room. Would not be possible. I've built so much. I've done so much business with you. I've watched the things you've done and its incredible," Trump said according to a White House media pool report.
Trump said the economic recovery is more than an accident; it was planned.
"At the heart of our economic revival are the massive tax cuts passed by Republicans in Congress. We didn't get one Democrat vote. And those tax cuts are one of the reasons the economy is doing so well. But you're talking about a lot of money in the pockets of everybody in this room," Trump said.
Advertisement - story continues below
For companies that contract with the military, Trump had even more good news: Business will only get better.
"Last week, I proudly signed legislation to completely rebuild the United States military. We're purchasing the finest equipment on Earth, and it will be all made right here in the USA. We make the best equipment in the world. We make the greatest military equipment in the world — greatest missiles, greatest rockets, greatest planes, best rifles, best ships. We make the best military equipment, by far, in the world," Trump said.
"We have the best economy in our history," Trump said. "With a Republican Congress, we've added more than 4 million new jobs since Election Day, and lifted 4 million Americans off of food stamps. Those are tremendous numbers. Jobless claims are at a 50-year low. And the stock market, as I just said, is at an all-time high today. African-American, Hispanic-American, and Asian-American unemployment rates have all recently achieved their lowest levels ever recorded. That's pretty good," he said.
Trump also noted the dramatic change since his election in economic sectors others thought could never rebound.
Advertisement - story continues below
"And if you remember, the past administration said those are jobs that you're not going to be adding. 'You're going to need a magic wand.' Do you remember that? Magic wand. There was no magic wand; its good policy and other things," Trump said. "We are in the midst of a manufacturing renaissance — something which nobody thought you'd hear … "
Conversation