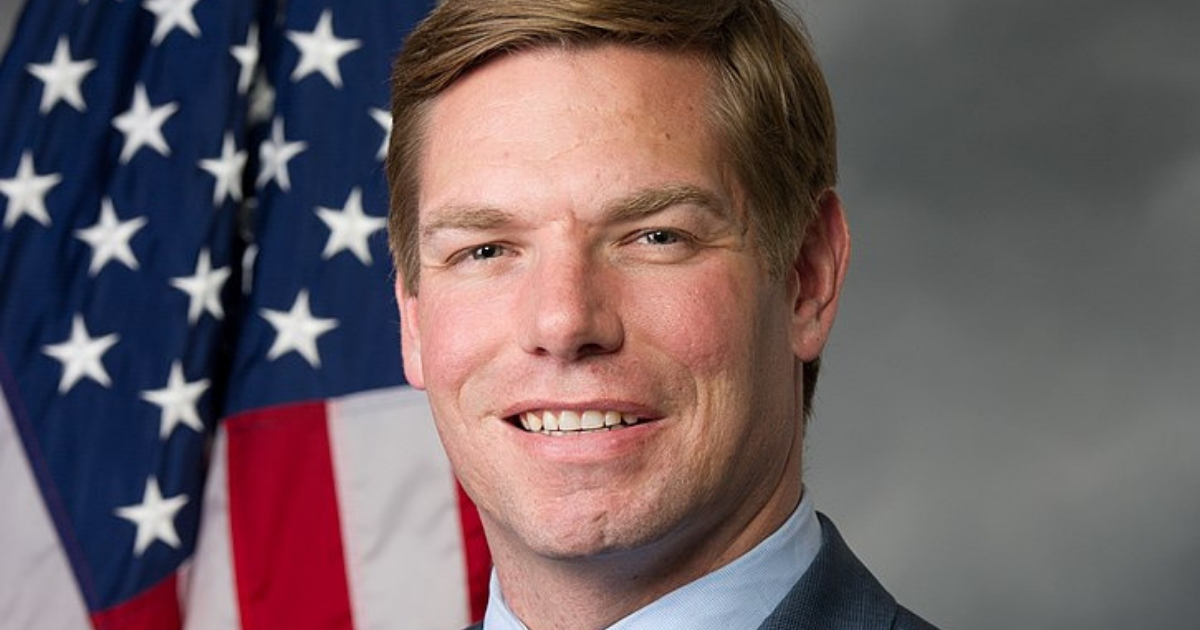 Democrat Congressman Says 'Boo Hoo Hoo' to Republican Senator Who Received Threats
"Boo hoo hoo."
That was Democratic California Rep. Eric Swalwell's reaction to Republican Maine Sen. Susan Collins saying she had received threats meant to influence her vote on Supreme Court nominee Brett Kavanaugh.
"My office has received some pretty ugly voicemails, threats, terrible things said to my staff," Collins said in an interview with Maine radio station WVOM-FM.
Advertisement - story continues below
"Boo hoo hoo. You're a senator who police will protect," Swalwell wrote in a tweet early Thursday morning.
"A sexual assault victim can't sleep in her home tonight because of threats," he said. "Where are you sleeping? She's on her own while you and your @SenateGOP colleagues try to rush her through a hearing."
Swalwell was reacting to an article in The Hill, which did not note that Collins said the woman accusing Kavanaugh of sexual assault, Christine Blasey Ford, should receive protection for her and her family.
"I think we need to provide her with any protection that she may ask for, for herself and for her family," Collins said.
Advertisement - story continues below
Swalwell soon deleted his tweet and issued an apology.
Here's Swalwell's deleted tweet minimizing threats against Sen. Collins. He apologized this morning: https://t.co/Lomu5zLXKO pic.twitter.com/6GTD7AOivz

— Casey Tolan (@caseytolan) September 20, 2018
Do you think Republican officials face increasing danger as a result of liberals' harsh rhetoric?
Swalwell's dismissal of the threats against Collins came just 11 days after Swalwell's Republican challenger, Rudy Peters, narrowly escaped a stabbing attempt.
Peters' accused attacker, Farzad Fazeli, reportedly made disparaging remarks against the Republican Party before the attack.
House Majority Whip Steve Scalise, who survived a politically motivated mass assassination attempt in June 2017, warned in an interview earlier this month that "some on the left" are "inciting" violence against Republicans.
Advertisement - story continues below
Content created by The Daily Caller News Foundation is available without charge to any eligible news publisher that can provide a large audience. For licensing opportunities of our original content, please contact licensing@dailycallernewsfoundation.org.
A version of this article appeared on The Daily Caller News Foundation website.
Conversation