News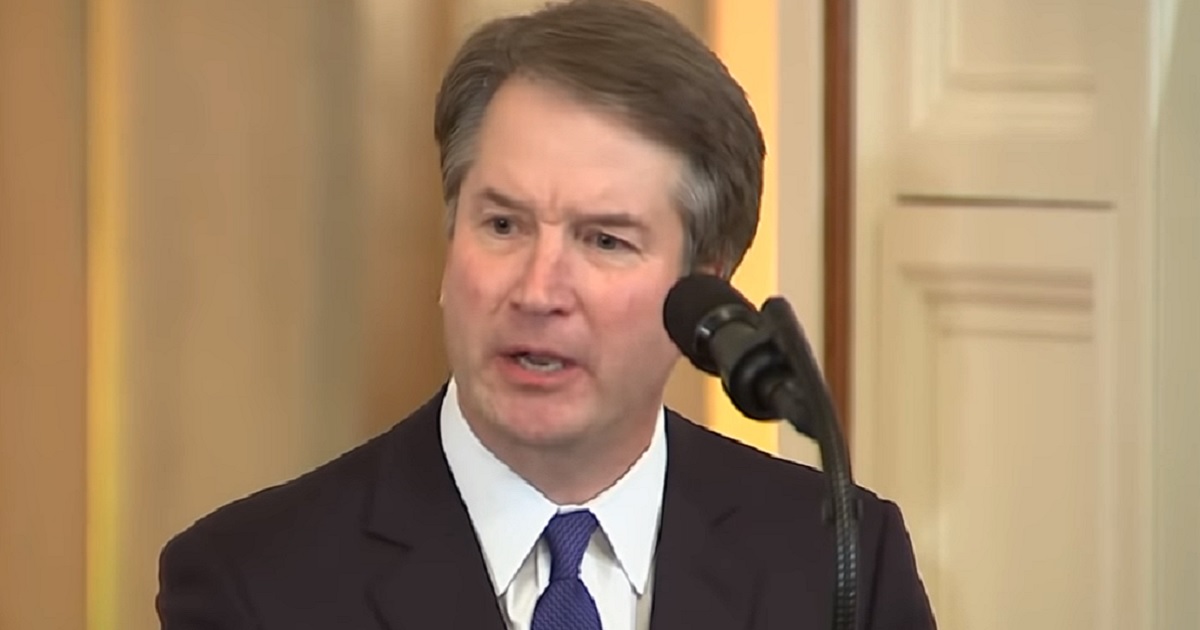 Erickson: No, the GOP Should Not Treat Kavanaugh Accusation as Credible
If it looks like a political hit job, walks like a set-up and talks like a contrived allegation, it is not something that Republicans should treat as a credible claim, contends conservative commentator Erick Erickson.
Erickson authored an Op-Ed for TheMaven in which he offered his thoughts about the too-neat nature of Christine Blasey Ford's allegations against Supreme Court nominee Brett Kavanaugh and opposed giving Ford a hearing before the Senate Judiciary Committee.
Erickson wrote before the panel agreed to a Monday hearing at which Ford and Kavanaugh were both invited to speak in public about the incident. Kavanaugh has accepted the invitation. As of Tuesday afternoon, Ford had not, Politico reported.
Advertisement - story continues below
Ford has claimed that during a high school party in the 1980s, Kavanaugh was drunk and — with a friend — held her against her will in a bedroom. She has claimed Kavanaugh tried to take off her clothes and at one point tried to lie on top of her. Kavanaugh has denied that the incident ever happened.
The claim first surfaced in July in a letter to Democratic Sen. Dianne Feinstein of California, but Feinstein held onto the letter until last week — when Kavanaugh's confirmation hearings were over — before making it public.
Erickson said that both the tale and the way it has been packaged smell of a contrived political smear.
https://twitter.com/EWErickson/status/1041874504002285569
Advertisement - story continues below
"Here we have one Bernie Sanders supporter who waited about 30 years before telling anyone and did so during a therapy session, which itself raises questions about whether this is real or a therapist contrived 'recovered memory," Erickson wrote.
The accusation stands alone, unlike those against other political figures such as Judge Roy Moore, who was accused of several inappropriate actions involving teenage girls.
Do you believe this is a political hit job?
"We have no pattern of conduct. We have no multiple accusers. We have no evidence. We have one Bernie Sanders donor against close to 100 women and girls who say this is outside the character of Brett Kavanaugh," Erickson said.
Giving the accuser credence in the spirit of the #MeToo movement means perverting what that movement is all about, Erickson noted.
https://twitter.com/EWErickson/status/1041793631592632326
Advertisement - story continues below
"Democrats want to weaponize the #MeToo movement to sabotage Brett Kavanaugh," he wrote.
Giving Democrats the hearing they demand is a mistake, Erickson said, because it will set a precedent in which one past unproven accusation can overshadow decades of work.
"Should the GOP decide to go down this road, they will need to ask the accuser under oath which Democrat firm has helped her. Because the timing of this story has all the characteristics of a well-timed PR effort," he wrote. "This is all too perfect and has the makings for the perfect hit job."
On Tuesday, President Donald Trump said that a hearing to clear the air was important, CBS reported.
Advertisement - story continues below
"I don't know about the other party, a delay is certainly acceptable we want to get to the bottom of everything," he said.
"We want everybody to be able to speak up and speak out. We feel we want to go through a process, we want to hear both sides," Trump said.
Trump said that despite Democrats' calls for a full FBI investigation before any vote, the FBI should not be involved "because they don't want to be."
Conversation