News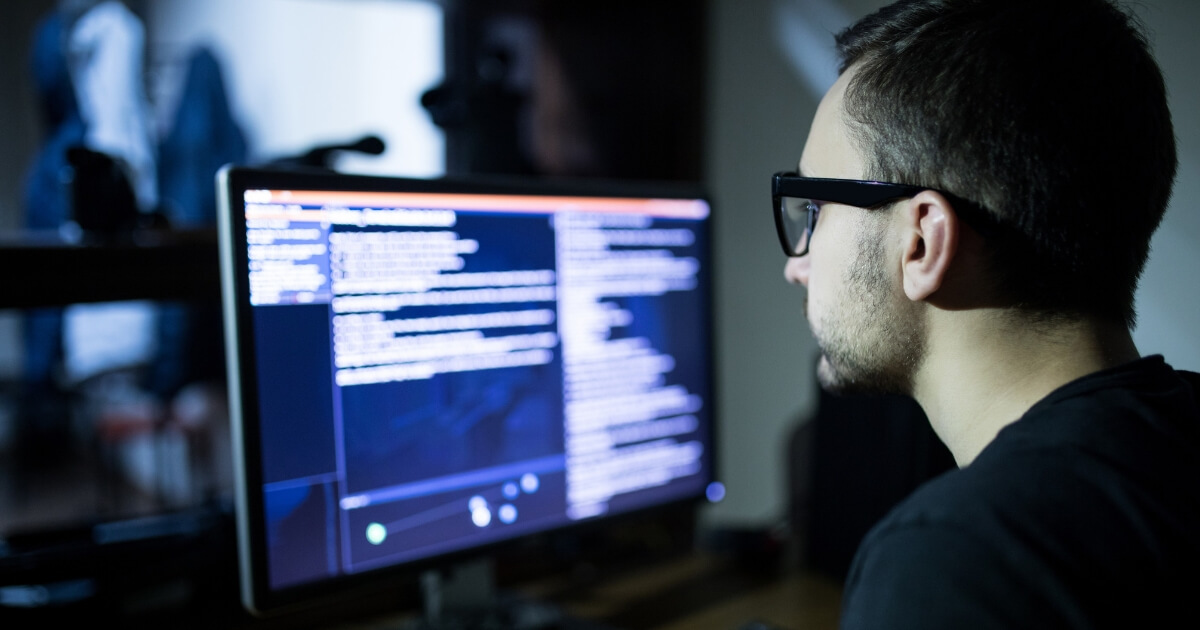 Experts Issue Grave Warning: Iran To Launch 'Damaging' Cyber Attacks Over Sanctions
American interests at all levels are likely to be in Iran's cyber crosshairs, security experts are warning.
"We are very likely to see Tehran in the coming days and weeks target American interests," said Brett Bruen, the president of the Global Situation Room, Inc., according to Fox News. "The most vulnerable and important objective for them are American businesses. They see effecting some economic impact as retribution."
In May, President Donald Trump announced the U.S. would pull out of the nuclear agreement with Iran negotiated by former President Barack Obama. As of Nov. 4, sanctions that had been lifted as part of the agreement were re-imposed.
Advertisement - story continues below
According to National Security Adviser John Bolton, the idea is to use the sanctions to show Washington's disapproval of Iran's support for terrorism and its antagonism toward America.
"We think the government is under real pressure and it's our intention to squeeze them very hard," Bolton said Tuesday, according to CNBC. "As the British say, squeeze them until the pips squeak."
Iran is not expected to sit by without lashing out, according to a recent report from the Foundation for Defense of Democracies.
The reported noted that cyberspace is one of the few areas where Iran can go toe-to-toe with the United States.
Advertisement - story continues below
"Comparatively lacking in conventional forms of military, economic, and geopolitical power, the Islamic Republic leverages asymmetric capabilities to wage war against the United States and its allies. These methods include sponsorship of terrorists and militia forces, hostage taking, overseas assassinations, ballistic missiles, and — potentially — nuclear weapons. The latest additions to this asymmetric toolkit are cyber capabilities and, specifically, cyber-enabled economic warfare," the report warned.
"Reeling from sanctions, and already inclined to aggressive and destructive cyber and non-cyber related malign activities, the desperate regime may become a more aggressive actor both in the virtual and physical worlds," the report continued.
Does the U.S. take cyber threats seriously enough?
The report then called for action.
"Washington must work with its allies and the private sector to bolster defenses so that Iranian operations are less likely to succeed. While the Islamic Republic's capabilities do not match those of China and Russia, its cyber capabilities are dangerous to U.S. national security and rapidly maturing."
Iran is also becoming adept at manipulating social media for its own purposes, Bruen said.
Advertisement - story continues below
"Some of those efforts were identified and taken down by social media companies. Many have not been detected or removed," he said. "The most damaging, as we saw with Russia, is when a country can penetrate networks and then weaponize that information."
Iranian hackers are suspected of targeting banking websites in 2012, and banks will be ready this time around, said Bill Nelson, president and CEO of the Financial Services Information Sharing and Analysis Center.
"I think we've seen this before so of course we know they are capable … they've launched attacks before so we're just making sure we're prepared, whether it be them or anybody else," he said. "The source of the attack almost becomes irrelevant.  It's more important to defend."
The State Department told Fox News in a statement that it is aware of the threat.
Advertisement - story continues below
"We are aware of reports claiming that Iran is increasing its cyber hacking activities," a State Department official said. "The United States is deeply concerned with the Iranian regime's malicious cyber activity. We express particular concern for cyber activities targeting critical infrastructure that have the potential for disruptive or destructive consequences."
Conversation