Sports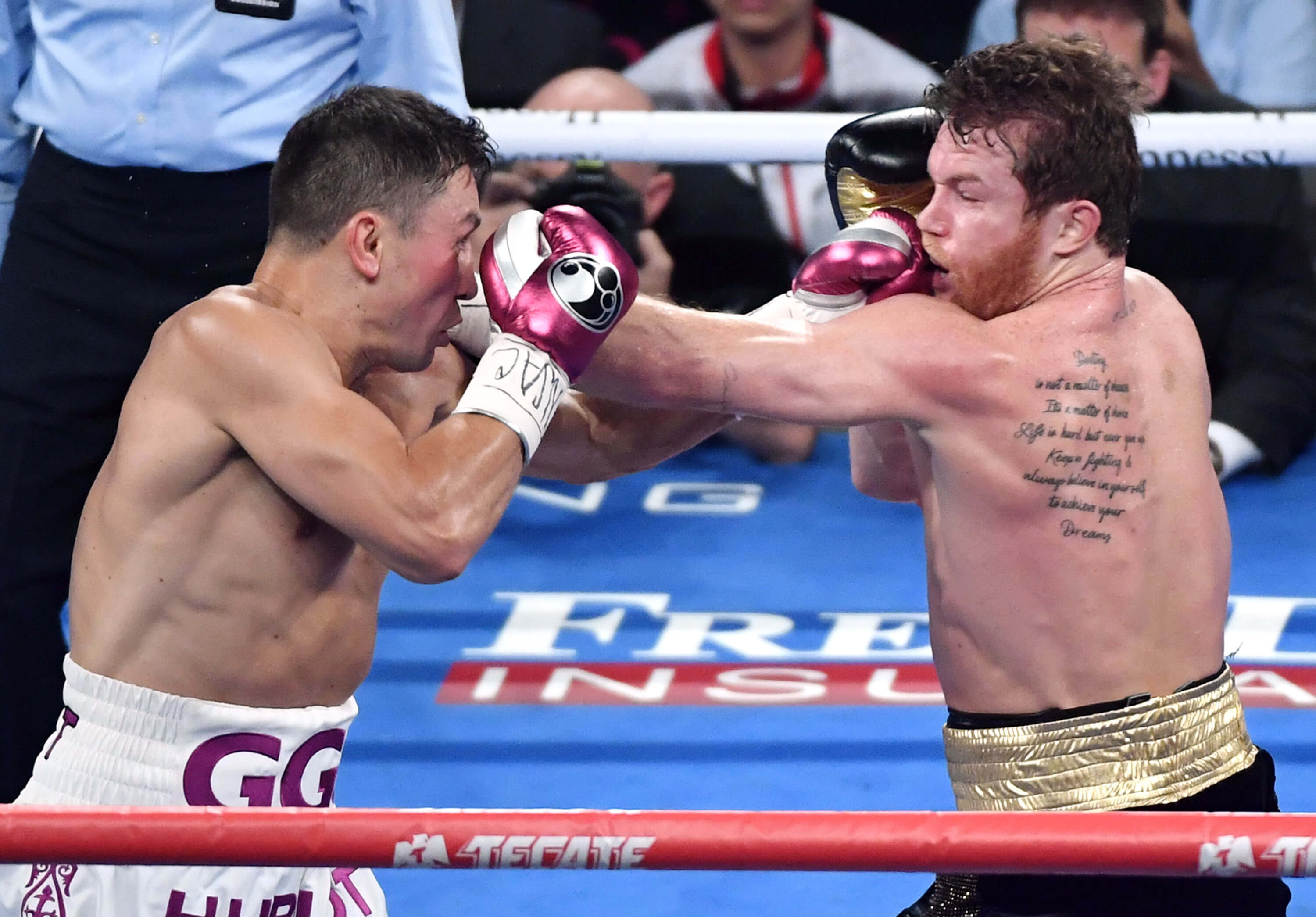 Fans Are Not Happy with How the Canelo-GGG Megafight Went
Saturday's rematch between Canelo Alvarez and Gennady Golovkin ended with a decision, but there was no less controversy than the draw that settled their first match.
Alvarez won a majority decision by winning on two of the three judges' scorecards. The third scorecard had the fight even and Alvarez (50-1-2) handed GGG (38-1-1) the first defeat of his career.
But most fans, regardless of who they rooting for, again felt robbed with the outcome just as they did in the first fight between the two last September.
Advertisement - story continues below
Golovkin landed more total punches and jabs than Alvarez, and he also outlanded Alvarez in eight of the 12 rounds.
Final Punch Stats for #GGGCanelo2: Canelo had a 143-116 edge in power shots and landed a higher percentage. GGG landed 70 power shots in rounds 6-12 after landing just 46 in the first 6 rounds. pic.twitter.com/lgCsTTd8N1

— CompuBox (@CompuBox) September 16, 2018
Would you pay to watch a third fight between GGG and Canelo Alvarez?

"I can't complain. That's what we have the judges for," said Abel Sanchez, Golovkin's trainer. "We had a great fight, the one we expected the first time around. I had it close going into the 12th round. We had good judges who saw it from different angles. I can't complain about the decision, but it's close enough to warrant a third fight. Canelo fought a great fight. Congratulations."

Many on social media thought the result of this fight was just a means to set up a third fight between the two. With GGG unofficially winning the first fight in most people's eyes, having him officially winning the second fight would have made a third fight undeserving.

Advertisement - story continues below

But with Alvarez exacting revenge in this second fight, it sets up a likely third fight — that, and the fact both fighters are likely to pocket over $30 million once the PPV numbers are released.
GGG should have two wins and there shouldn't be a potential third fight. This is a mockery of the sport of Boxing.

— Monkey D. Luffy (@StrawHatShounen) September 16, 2018
What a disgrace GGG vs Canelo 2 was in Vegas last night @GGGBoxing Gennady won the first fight by a wide points victory without doubt. In the rematch it was even wider for GGG. How do the judges score a majority win for Canelo? Corruption or were they fed some of that meat? 🥊 RT

— Terry Stone (@TerryStone) September 16, 2018
Of 51 media members polled…

34 scored the fight for GGG
15 scored it a draw
and just 2 scored for Canelo.

But it wasn't a robbery?

— FightNights.com (@boxing) September 16, 2018
Teddy Atlas, a former trainer for numerous champions including Mike Tyson, blamed the outcome of the first match on boxing corruption and called the second match "a robbery."
Teddy Atlas says #CaneloGGG2 was a robbery pic.twitter.com/rBEbHJ68VE

— Niall Doran (@NiallerDoran) September 16, 2018
Advertisement - story continues below
"Yeah, it was an effective robbery. It's still a robbery," Atlas said emphatically. "It's a robbery!"
Both fighters seem willing to go at it a third time as GGG said he would fight Alvarez again "under the right conditions." Alvarez said if there is demand for a third match, then he's willing to step into the ring with Golovkin again.
"That was a great fight, but in the end, it was a victory for Mexico," Alvarez said. "And again, it was an opportunity, and I want to shout out to my opponent, the best in the sport of boxing. I am a great fighter, and I showed it tonight. If the people want another round, I'll do it again."
Conversation
The Western Journal is pleased to bring back comments to our articles! Due to threatened de-monetization by Big Tech, we had temporarily removed comments, but we have now implemented a solution to bring back the conversation that Big Tech doesn't want you to have. If you have any problems using the new commenting platform, please contact customer support at
commenting-help@insticator.com
. Welcome back!