Commentary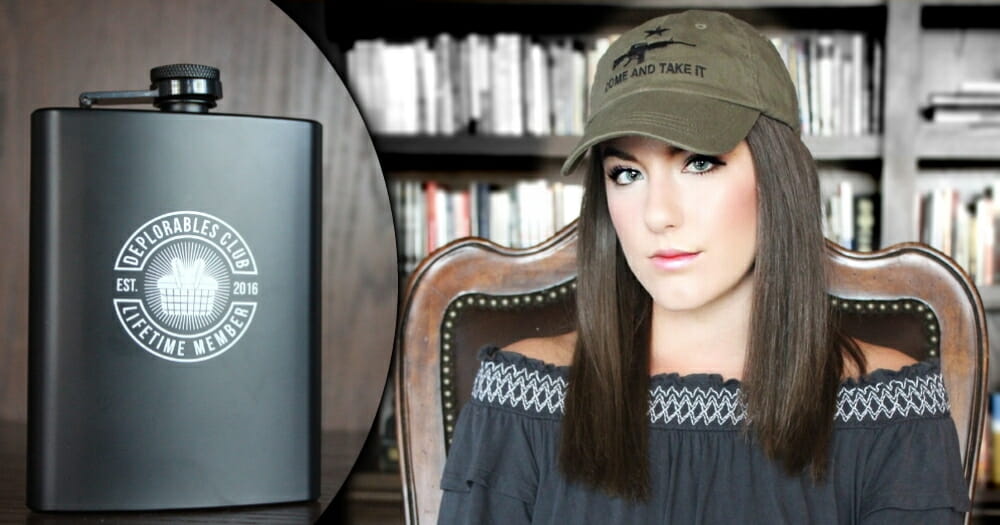 Commentary
Fill Their Stocking with Second Amendment Gear This Christmas
Disclosure: Some of the links below may contain affiliate links from Patriot Depot, a sister company of The Western Journal, and Amazon. By making purchases through these links, you'll be helping to support The Western Journal.
Advertisement - story continues below
Donald Trump is just as proud to have been called a "deplorable" as you and I are, so why not honor him in the most logical way possible? Laser-engraved with an exact replica of the president's signature, this cartridge comes in a classy folding felt box adorned with Patriot Depot's popular "Come and Take It" logo. There's a reason this is Patriot Depot's best-selling product ever!
Also, check out the gold variant if you're looking for something a little different. That one says "Trump 2020" on the cartridge with a "Trump Forty-Five" logo on the inside of the felt box.
Either one would work perfectly as a display piece for your mantel or desk or as a gift for somebody.
Advertisement - story continues below
There's no doubt the Trump .45 Caliber Cartridge will inspire conversation from anybody who sees it — whether they love you or hate you for it.
Shooting and grilling are two of (real) Americans' favorite activities. So why not combine the two?
This AR-15 BBQ Lighter was Patriot Depot's best-selling product of 2018, and it's easy to see why. When you have one, you'll be looking for excuses to grill out and show off your gun lighter to your friends.
Advertisement - story continues below
These unique lighters are refillable and child-resistant and have an adjustable flame.
Do you find it weird that people who don't even know what gender they are or what restroom they should use have the audacity to tell you what to do with your guns? You're not the only one.
Advertisement - story continues below
Remember, there is nothing controversial about the right to bear arms. An object does not commit a crime, a person does. These are facts, not feelings. If you are proud to be pro-gun and a Second Amendment supporter, this T-shirt is a must-have.

This one's for the deplorables. I'm one of them. I love God, I love guns, I love my country and I love my flask.
Advertisement - story continues below
Whatever your favorite beverage, why not drink it in style? This rugged and durable Deplorables Club flask is just as hard-working and high-quality as the people who drink out of it. It's perfect for your drink of choice, whether it's apple juice, aged whiskey or gasoline — we're not judging!
What's so great about this flask is that it's exactly as loud or as quiet as you want it to be. Want to let everyone know you're a proud deplorable? Open carry this bad boy and watch the sleek design and silver logo on a matte black finish make everyone marvel. Need to be a little more discreet? The gentle curvature ensures that this flask can fit anywhere you need it to — in your pocket, in your vest, anywhere.
These are made right here in America from a real 30mm shell casing fired by a U.S. military A-10 Warthog.
Advertisement - story continues below
Have you ever wondered how you can look even cooler while taking your shots? Well, you've found your answer.
Who wouldn't want to wear this comfortable, lightweight, high-quality jacket?
Advertisement - story continues below
The lightweight windbreaker packs easily and is great for a variety of weather conditions.

Its features include a scuba neck, a mesh-lined three-panel hood and welt pockets.

Advertisement - story continues below

These individually handcrafted whiskey glasses are sure to be the conversation piece of the party. Why drink from a regular, boring glass when you can drink from a work of art like this?

Each glass is embedded with a real .308 bullet (which, of course, is no longer a live round).
While this glass is assembled in the USA, it is not bulletproof or shatterproof, so please don't try anything stupid with it.
Advertisement - story continues below
Also, because this product contains a real bullet, we do not recommend taking it to airports, schools, government buildings, New York City, communist countries or other locations generally considered to be unfriendly toward firearms.
8. 'Nobody Needs an Ar-15?' Shirt/Hoodie
The message is clear: "Nobody needs an AR-15? Nobody needs a whiny liberal either, yet here you are."
The T-shirt comes in white or black, with options for long sleeves or short sleeves.
Advertisement - story continues below
Tees aren't really your thing? Don't worry, we've got you covered (literally!) with a hoodie version.
If people don't like guns, they have the choice not to own one. We might not need an AR-15, but liberals have their avocado toast and hot yoga, so let's just enjoy our own things without bothering each other. You get your $9 piece of bread, I get my freedom!
Advertisement - story continues below
This one is for our military friends. Look closely at the silhouette of the hyphen on this shirt: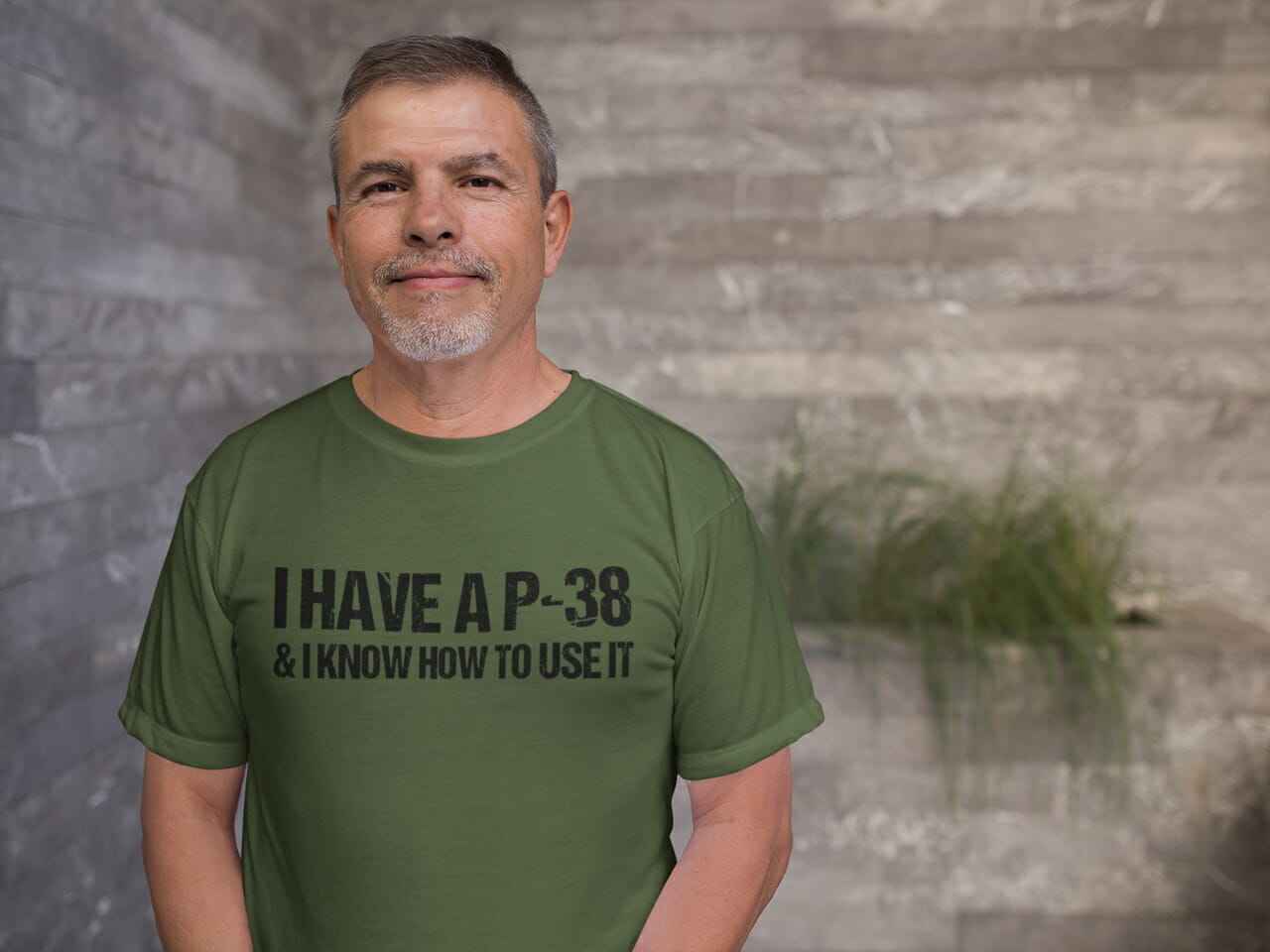 Most people will have no idea what this means, but those who do will absolutely love it. And you know what's even better than the people who love it? The ignorant liberals who will hate it!
No doubt some gun control nuts will be disgusted that you're advertising that you own some sort of weapon of mass destruction. After all, how many people will realize it's a reference to a military-issue can opener?
Advertisement - story continues below
If you haven't found it by now, the secret is that the hyphen in the "P-38" silhouette is an outline of the can opener itself.
This zip-up hoodie featuring the Gadsden flag's coiled rattlesnake will end any debate about which side of the gun control argument you're on.
Advertisement - story continues below
If the dark design of the logo isn't for you, take a look at the white version here.
Pro-Second Amendment citizens know there's only one way to guarantee you'll be protected in any scenario.
Advertisement - story continues below
Our constitutional right to bear arms is under more pressure now than ever before.
Thanks to a few courageous people in Washington and millions of Americans like you ready to defend the Second Amendment, we can still enjoy our rights and freedoms.
"Come and Take It" was a phrase of defiance against the Mexican army when the Texans were told to surrender their cannon during the Battle of Gonzales in 1835. In recent years, it has become a popular slogan of many Americans who believe in their right to keep and bear arms.
Advertisement - story continues below
Get your "Come and Take It" hat now, before Democrats try to outlaw them as well!
Conversation