Lifestyle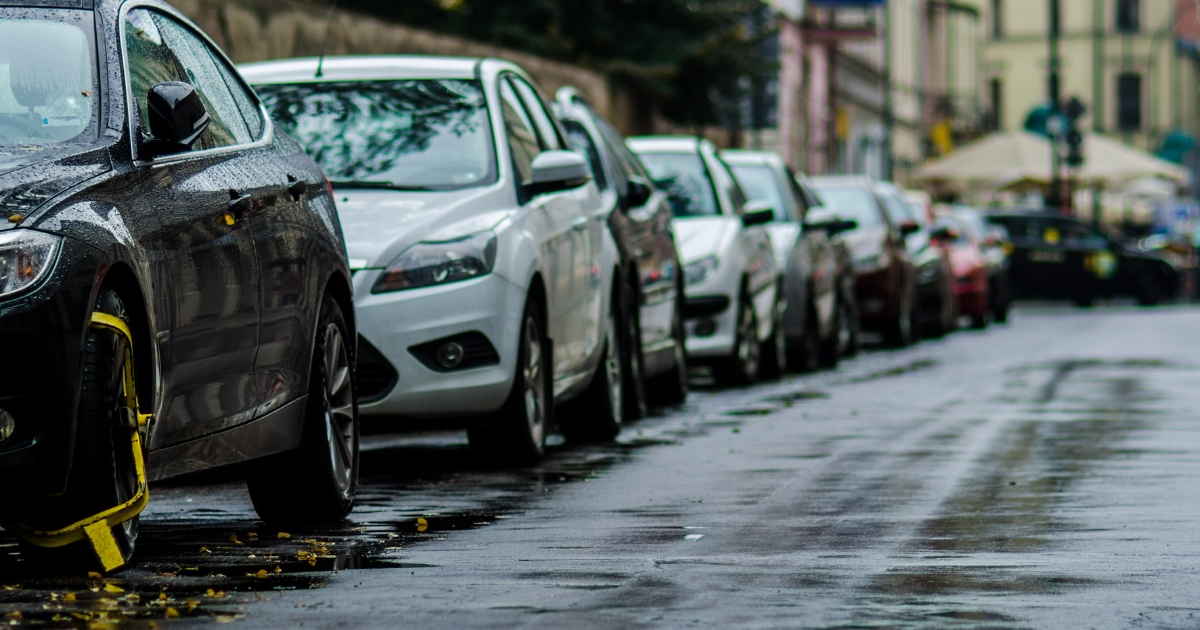 Firefighters Post Warning After Careless Drivers Keep Them from Getting to House in Flames
There seems to be a lot of confusion surrounding how you're expected to behave around emergency vehicles. It seems straightforward: Get out of their way.
Somehow, plenty of people still manage to cause problems with their ignorance or blatant disregard, which results in delayed emergency response or perhaps even loss of life.
The Tyne and Wear Fire and Rescue Service in England recently Tweeted out a message to all drivers, reminding them to consider their placement on the road when they park their cars.
Advertisement - story continues below
Apparently a fire crew was on their way to an active fire, but couldn't pass by cars that were double-parked on the street. Poor parking jobs may not seem to be a real inconvenience, but people need to consider how their choices will affect others when they choose a spot.
"A number of cars were double parked on the way there," said a spokeswoman for Tyne and Wear FRS, according to the Sunderland Echo. "A gentleman came out of one of the houses and moved his van so they were able to get through."
"We would just remind people to leave enough room for emergency vehicles to get by. It is not just about fire engines, it is police vans, it is ambulances."
Yesterday at 5pm Farringdon crews had difficulty attending a house fire in the Silksworth area of Sunderland due to double parked cars.
Please leave enough room so emergency vehicles can get through. ? If we can't get to you we can't help you.#HelpUsToHelpYou #LeaveRoom pic.twitter.com/pr3LJ0fQHF

— Tyne and Wear FRS (@Tyne_Wear_FRS) January 21, 2019
Advertisement - story continues below
While this particular instance took place across the pond, the U.S. is no stranger to these sorts of driver oversights. While states vary on the exact wording of requirements, many of the guidelines for dealing with emergency response vehicles is the same.
According to the Texas Driver Handbook from the DPS, "You must yield the right-of-way to police cars, fire trucks, ambulances, and other emergency vehicles sounding a siren, bell, or flashing red light. If traffic allows, pull to the right edge of the road and stop. If you are unable to pull over to the right, slow down and leave a clear path for the emergency vehicle."
The handbook also states that you cannot follow an emergency vehicle with its lights or sirens on any closer than 500 feet, you're not supposed to park close to a stopped emergency vehicle, and (this should be a no-brainer, but apparently is not) you should not park in a way that impedes the access of an emergency vehicle.
In January 2016, a woman in Chisago County, Minnesota, died on the way to the hospital, potentially because cars refused to move out of the way of the ambulance she was in. Deputy Mott was driving the ambulance and later posted on Facebook to warn people that their inconsiderate behavior was more than an inconvenience.
Advertisement - story continues below
"On Sunday night, I responded to a cardiac arrest incident," he wrote. "I ended up driving the ambulance to the hospital so the medics could continue their life saving efforts. During the emergency transport, I passed over one hundred vehicles. Not one complied with our state laws, which in turn caused a several minute delay in getting the victim to the hospital."
"I nearly missed the exit off of I-35 because a driver went onto the shoulder and kept driving, which created a moving roadblock, preventing me from exiting. Continuing to drive on the shoulder of the road creates dangerous situations for the emergency vehicle occupants and responsible drivers who actually comply with the law."
"Other drivers I encountered felt it necessary to drive in the left lane. Emergency vehicles drive in the left lane because drivers are required to move to the right when they see emergency lights. Vehicles in the left lane cause emergency vehicles to slow down and wait until they move. This can add minutes to our response time. Sometimes we don't have those minutes to spare."
Advertisement - story continues below
"Imagine if this victim was a loved one of yours. You'd want the seas to part so they could get to the hospital in time, right? It deeply saddens me to say that the victim in this incident did not survive. Would she have survived if the transport hadn't been delayed due to irresponsible motorists? I can't say for sure, but it's definitely possible…"
Make sure you're aware of your state's laws regarding behavior around emergency response teams — and when in doubt, use common sense.
Conversation