News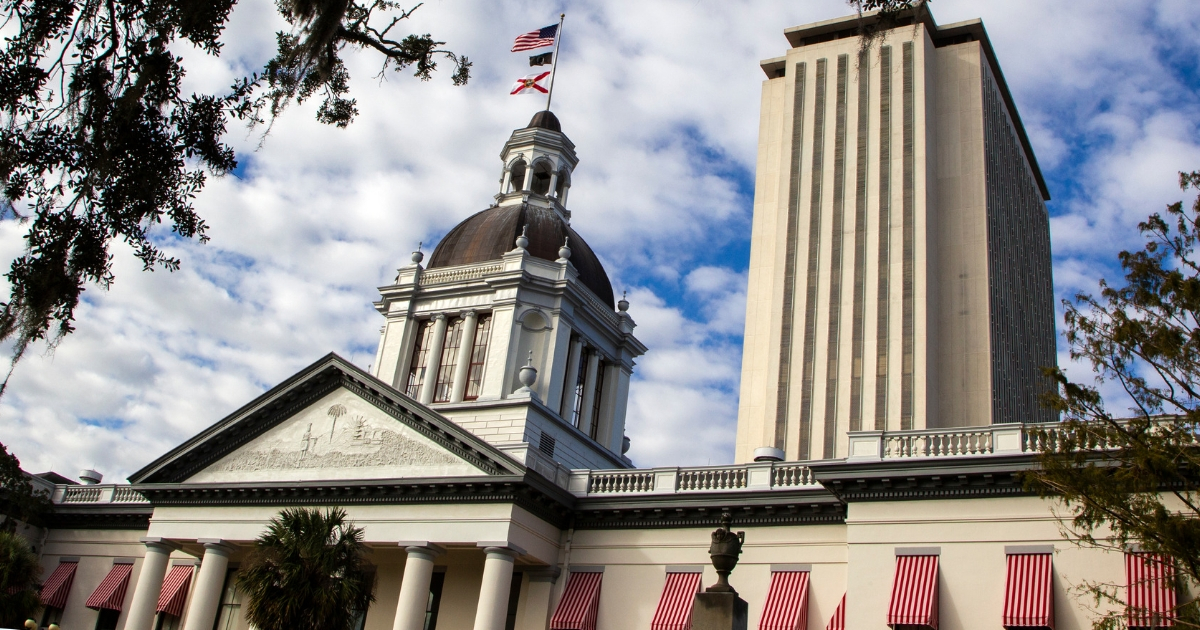 Florida House, Senate Swear in 66 New State Lawmakers for 2019 Session
On a day of formalities and ceremonial speeches calling for unity and civility, Florida Senate President Bill Galvano and Florida House Speaker José Oliva spelled out their goals for the 2019 legislative session with each vowing to stay the state's course in keeping taxes low and promoting economic development.
Galvano and Oliva officially took the helms of their respective chambers Tuesday during organizational meetings of the House and Senate required by the state constitution to be staged within 14 days of an election.
Collectively, 66 newcomers were sworn into the Florida legislature Tuesday – 46 in the House and 20 in the Senate – with Gov.-elect Ron DeSantis looking on.
Among the 46 freshmen House members, the second highest number of new reps since voters sent 63 to Tallahassee in 2000, 24 are Republicans and 22 are Democrats.
Among the Senate's 20 freshmen, the most new senators in state history, 11 are Democrats and nine are Republicans.
Republicans will hold a 73-47 majority in the House, down from their 76-41 advantage in 2018, while the GOP will have a 23-17 majority in Senate, little change from their 23-16 advantage in 2018.
Oliva and Galvano addressed their respective bodies Tuesday in Tallahassee after the Elections Canvassing Commission formally certified results of the Nov. 6 election presented by Secretary of State Ken Detzner in a 5-minute meeting with little comment.
The commission usually includes the governor and two of three cabinet members. But Gov. Rick Scott preemptively recused himself from election-related gubernatorial duties – before being forced to do so by court order – because he was a candidate in a recount election, ultimately prevailing in unseating three-time incumbent Democrat Bill Nelson in their hotly contested U.S. Senate race.
Republican Sen. Rob Bradley, R-Orange Park, Attorney General Pam Bondi and Agriculture Commissioner Adam Putnam, who lost the GOP gubernatorial primary to DeSantis, served as the commission in Tuesday's certification. Bondi and Putnam phoned in.
Florida House Speaker José Oliva addresses his chamber Nov. 20, 2018, shortly after he was sworn in as its new leader. (Florida House of Representatives)
Advertisement - story continues below
Oliva's goals for the House include continuing to open school choice for parents, protecting natural resources such as water and wildlife and reducing state and local regulations which, he maintains, will raise wages and lower housing costs.
"If affordable housing is important in your part of the state, speak out against costly planning and zoning decisions and the arbitrary use of impact fees for revenue," Oliva said. "If we are truly committed to raising wages, we must challenge the endless taking of hard-earned wages through taxes, fees, surcharges, assessments and the like. If you want people to have more, begin by taking less."
Oliva, R-Miami Lakes, noting this year's $88.7 billion fiscal plan is the largest in state history, said he expects to see a $90 billion budget debated in 2019. Health care will eat about half the money the state spends, he said, suggesting adding more money won't help unless the system itself is scrutinized.
He also said House lawmakers will focus on maintaining and building roads, public works and infrastructure.
House Minority Leader Kionne McGhee, D-Miami, said he will continue to push issues espoused by progressive Democrat Andrew Gillum during the gubernatorial campaign, including expanding Medicaid for about 800,000 people; giving teachers an annual salary that should be "at least be $50,000 per year;" and adopting workforce protections for the lesbian, gay, bisexual and transgender community.
McGhee said the House Democratic caucus includes 23 women, 21 African-Americans, and three openly gay members.
Democrats will "demand accountability on this floor," he said.
Oliva, a 46-year-old cigar-company executive whose parents fled Cuba in 1964, has been in the House since winning a 2011 special election.
He described the election cycle as "spirited and contentious," agreeing with a broad consensus that the House needs to look at the state's election laws.
Galvano, R-Bradenton, an attorney with 16 years of experience in the House and Senate, encouraged unity and civility after a "vigorously fought" election cycle.
"As Senate president, I have very little ability to change the national discourse, or to stem the tide of modern-day incivility that is so pervasive in an era of social media and 24-hour news cycle," he said. "But I can tell you as Senate president, and while I'm Senate president, that the Florida Senate will have civility, transparency, candor and provide opportunity."
Galvano said he doesn't know what issues will surface as priorities when the 2019 Legislature begins March 5, so the chamber must be disciplined in sticking to solid planning procedures while also being flexible enough to react quickly to unexpected urgencies.
"I've never been to fully predict what was going to happen," he said, mentioning there are always "issues (that) have yet to reveal themselves."
It is "necessary for us to plan," Galvano continued, "but it is equally necessary for us to be agile and ready to respond. In the 16 years that I have served Florida in the Legislature, I can tell you that nothing ever has played out as predicted."
Galvano said with an average of 850 people moving to Florida each and every day, the challenges for state lawmakers are apparent.
Florida is "effectively adding a population equal to a city slightly larger than Orlando every year," he said. "We must be ready. I respectfully challenge you all to lead with this reality in mind. We have great opportunity. Now it is time to move to the next level."
A version of this article previously appeared on Watchdog.org under the headline, "House, Senate swear in 66 new state lawmakers for 2019 session."
Conversation