News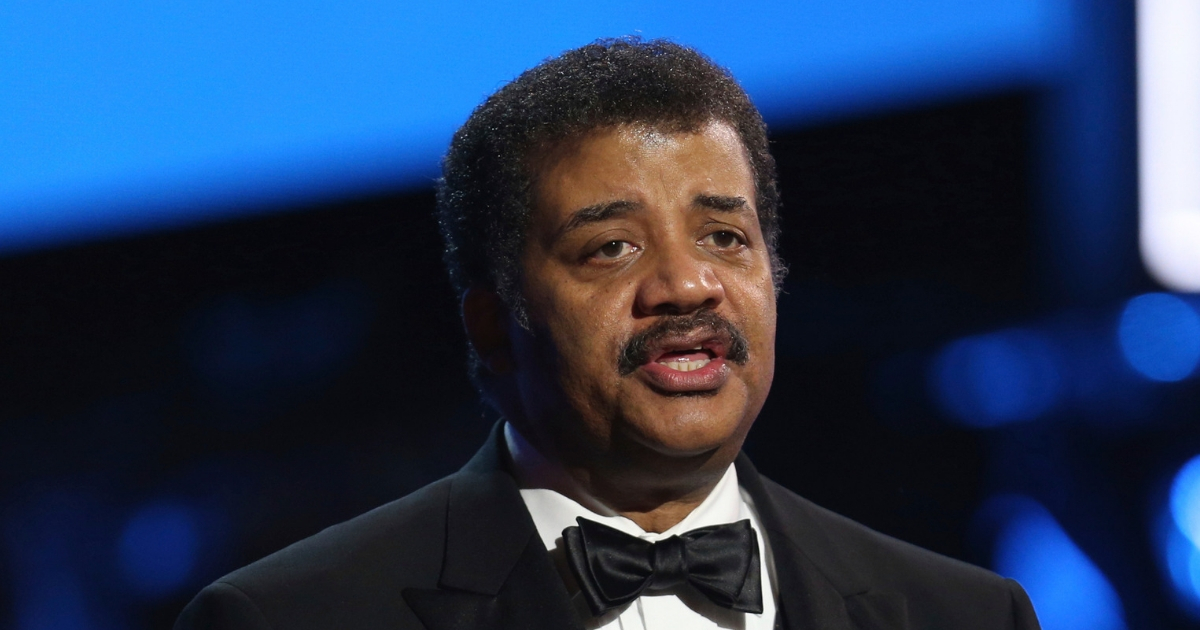 Fox Investigates Neil deGrasse Tyson After Multiple Claims of Sexual Misconduct
Fox and National Geographic are investigating astrophysicist and television host Neil deGrasse Tyson after three women have made claims of sexual misconduct against him, Fox said in a statement Saturday.
Tyson is the host of science docuseries "Cosmos" that both Fox and National Geographic are scheduled to air in March, USA Today reported.
"We have only just become aware of the recent allegations regarding Neil deGrasse Tyson. We take these matters very seriously and we are reviewing the recent reports," Fox Broadcasting said in a statement according to Business Insider.
Advertisement - story continues below
The producers of "Cosmos" are also taking part in the investigation, which comes after Tyson, who is married, has been accused of misconduct including rape.
"The credo at the heart of 'Cosmos' is to follow the evidence wherever it leads," the producers said in a joint statement according to Business Insider. "The producers of 'Cosmos' can do no less in this situation. We are committed to a thorough investigation of this matter and to act accordingly as soon as it is concluded."
Neil deGrasse Tyson publicly denies sexual misconduct allegations: "In any claim, evidence matters" https://t.co/SiDI7LI23Y pic.twitter.com/6R9690Vwgf

— The Hill (@thehill) December 2, 2018

The two most recent allegations were published Thursday by Patheos. Katelyn N. Allers, who teaches physics and astronomy at Bucknell University, claims that Tyson groped her at an after-party in 2009 Patheos reported. Tyson's former assistant, Ashley Watson, claims she quit working for him because of a pattern of inappropriate sexual advances, according to Business Insider.
Advertisement - story continues below
Allers said she told colleagues about Tyson's behavior after the party when he noticed a solar system tattoo she has across her arm, collar bone and back.
"Tyson was there, and he was dancing and drinking and all of that at the party, so a friend and I decided to get pictures with him," she told Patheos. "After we had taken the picture, he noticed my tattoo and kind of grabbed me to look at it, and was really obsessed about whether I had Pluto on this tattoo or not… and then he looked for Pluto, and followed the tattoo into my dress."
Are you a fan of Neil deGrasse Tyson?
Watson felt pressured to accept an invite from Tyson to drink wine at his apartment, she said. He took off his shirt and wore just an undershirt, played graphic music and said if he hugged her he'd "just want more," Watson said.
Watson left the apartment and quit shortly after the alleged incident after working for Tyson for only a few months, she said.
A former graduate school classmate of Tyson's accused him of drugging and raping her in the 1980s. Tchiya Amet made the allegations in 2014, reported Newsweek.
Advertisement - story continues below
In a Facebook post on Saturday, Tyson denied the allegations.
"In any claim, evidence matters. Evidence always matters," Tyson said. "But what happens when it's just one person's word against another's, and the stories don't agree? That's when people tend to pass judgment on who is more credible than whom. And that's when an impartial investigation can best serve the truth — and would have my full cooperation to do so."
Tyson has been married to Alice Young since 1988. He hosted the docuseries "Cosmos" in 2014 and is the host of "Cosmos: Possible Worlds" which is scheduled to premiere March 3, according to USA Today.
Tyson has defended Trump's call for a so-called "Space Force" and has declared himself a fan of Tesla CEO and inventor Elon Musk. Tyson is prevalent in American pop culture, making appearances on television shows like "The View."
Advertisement - story continues below
Content created by The Daily Caller News Foundation is available without charge to any eligible news publisher that can provide a large audience. For licensing opportunities of our original content, please contact licensing@dailycallernewsfoundation.org.
A version of this article appeared on The Daily Caller News Foundation website.
Conversation