News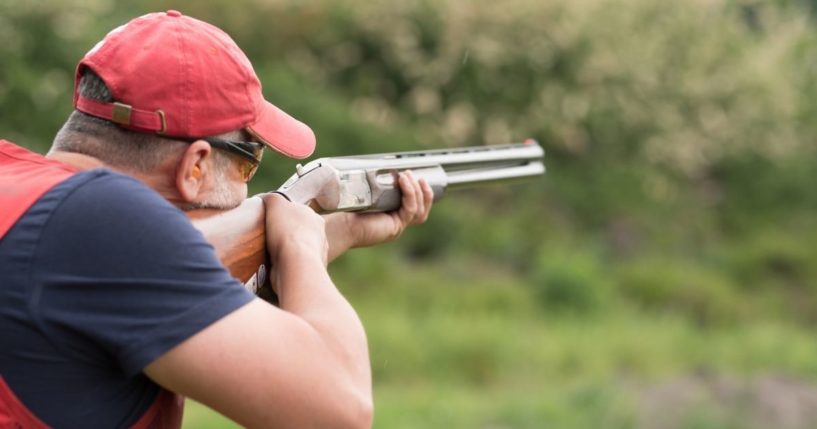 Gallup: Support for Stricter Gun Control Laws Reaches Lowest Point in 7 Years
Americans' support for stricter gun control laws has fallen to its lowest point since 2014.
Gallup asked respondents in a recent poll if they felt laws covering the sale of firearms should be more or less strict or kept as they are.
Fifty-two percent said they should be stricter, while 11 percent called for laws to be less strict and 35 percent wanted them to remain the same.
Advertisement - story continues below
In 2014, a little less than half of Americans — 47 percent — wanted stricter gun control laws.
The current level of support for gun control is down from a high of 67 percent in 2018, the year of the Parkland, Florida, school shooting.
This year's 5 percent drop in support for tighter gun laws followed a 7 percent fall in 2020.
Gallup poll finds Americans' support for stricter gun control laws has reached a 7-year low. #SecondAmendment pic.twitter.com/CseyQRjNeE

— Randy DeSoto (@RandyDeSoto) November 24, 2021
Advertisement - story continues below

"The decline in support for stricter gun laws last year was mostly due to a 14-point drop among Republicans, to 22% — the group's lowest point on record," Gallup noted. "This year's decrease is driven by a 15-point plunge among independents.
"For their part, Democrats' desire for more restrictive gun laws ticked up to 91 percent."
Do you support stricter gun control laws?
On the third anniversary of the Parkland shooting in February, President Joe Biden called for Congress to pass further gun control legislation.
"I am calling on Congress to enact commonsense gun law reforms, including requiring background checks on all gun sales, banning assault weapons and high-capacity magazines, and eliminating immunity for gun manufacturers who knowingly put weapons of war on our streets," Biden said in a statement.
"We owe it to all those we've lost and to all those left behind to grieve to make a change. The time to act is now."
Advertisement - story continues below
In 2020, Americans bought more firearms than they had in any year since 2000, according to Small Arms Analytics.
The trend continued into 2021, CNN reported.
"In March, the FBI reported almost 4.7 million background checks — the most of any month since the agency started keeping track more than 20 years ago, and a whopping 77% increase over March 2019," the outlet reported.
Ken Baye, owner of an Atlanta gun store and range, told CNN that he's seeing many new gun owners from varied backgrounds.
Advertisement - story continues below
"We see a lot of women come in, a lot of couples, people with children," he said. "We're really seeing pretty much every walk of life."
The Gallup poll also found support for a complete ban on handguns at an all-time low of 19 percent in 2021.
Gallup: Support for handgun ban hits a new record low of 19% pic.twitter.com/wxhMPtBRDi

— Jewish Deplorable (@TrumpJew2) November 17, 2021

A Quinnipiac University poll released this month found that 49 percent of respondents opposed stricter gun laws, while 45 percent supported them.
Advertisement - story continues below
This was a reversal from April, when more Americans supported stricter gun laws than opposed them.
The Gallup poll was conducted from Oct. 1 to Oct. 19 among a random sample of 823 adults living in the U.S. The margin of error was +/- 4 percent.
A version of this article originally appeared on Patriot Project.
Conversation