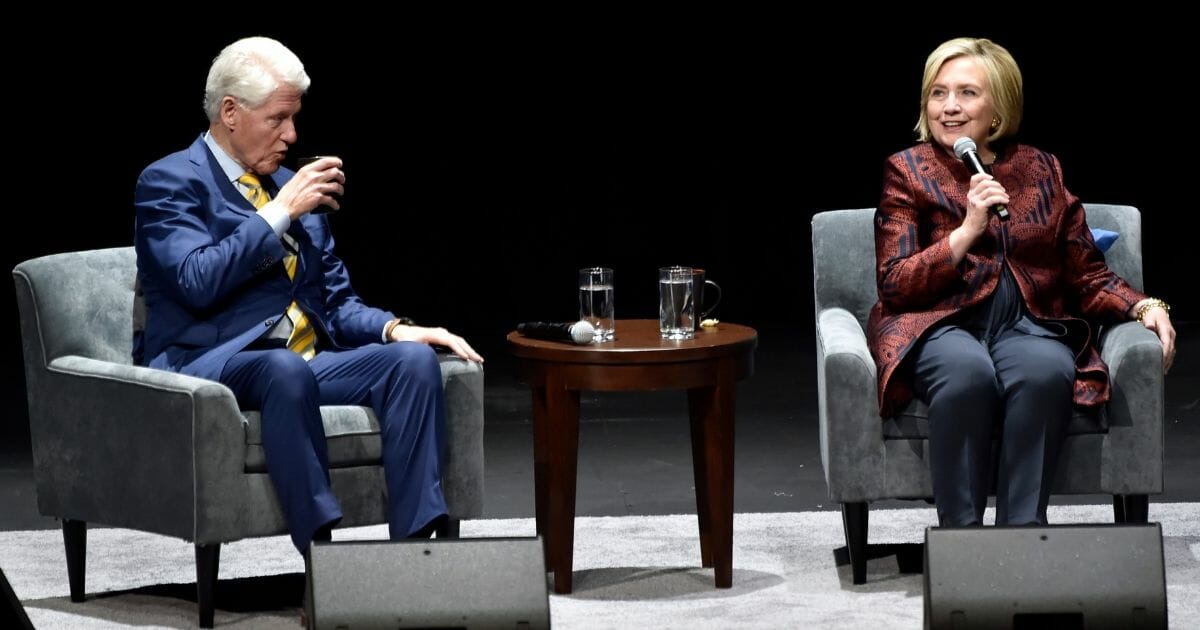 'Hillary and Clinton' Broadway Play Will End Early Due to Low Ticket Sales
The Broadway show "Hillary and Clinton," based on the lives of former President Bill Clinton and ex-Secretary of State Hillary Clinton, will end early due to low ticket sales.
Writer Lucas Hnath's play made its Broadway debut in April.
It will have played 77 shows and 37 previews by the time it officially closes June 23, The New York Times reported Monday.
Advertisement - story continues below
Its final performance had been scheduled for July 21.
"Hillary and Clinton" cost $4.2 million to fund but has only earned $4.7 million at the box office since its opening, grossing $291,098.
The show is set in a New Hampshire hotel room in 2008, where the fictional couple named Hillary Clinton, played by Laurie Metcalf, and Bill Clinton (actor John Lithgow), discuss the former secretary of state's presidential run.
They also talk about then-Democratic Illinois Sen. Barack Obama's growing success.
Advertisement - story continues below
Hnath described his production as "a play about the Clintons that's not a play about the Clintons."
Metcalf was nominated for a Tony Award but did not win.
Do you think "Hillary and Clinton" is a waste of time?
A critic's review of the play in The New York Times describes it as "piquant" and "slender."
"Even though some of what happens here is pure fiction, I doubt you'll be surprised by anything that's said," Ben Brantley wrote.
"The scenes between Hillary and Bill, in particular, feel like fairly obvious externalizations of common speculations about their prototypes' relationship."
Advertisement - story continues below
The real Clintons also struggled with ticket sales to their speaking tour this year, with some tickets going on sale for 50% off in the 13 cities they visited.
VIP seats started at a price of $1,785 in November and went on sale for $829 at Seattle's WaMu Theater.
A version of this article appeared on The Daily Caller News Foundation website.
Conversation
Notice: Due to threatened de-monetization, we have temporarily removed commenting while we build a long-term commenting solution that allows you to voice your opinion freely and allows us to continue to publish the news fearlessly and cover topics that you care about. If you would like to personally partner with The Western Journal to help us continue publishing while under relentless assault by Big Tech, please visit our
subscription page
here. We encourage you to share this article and discuss with your friends.