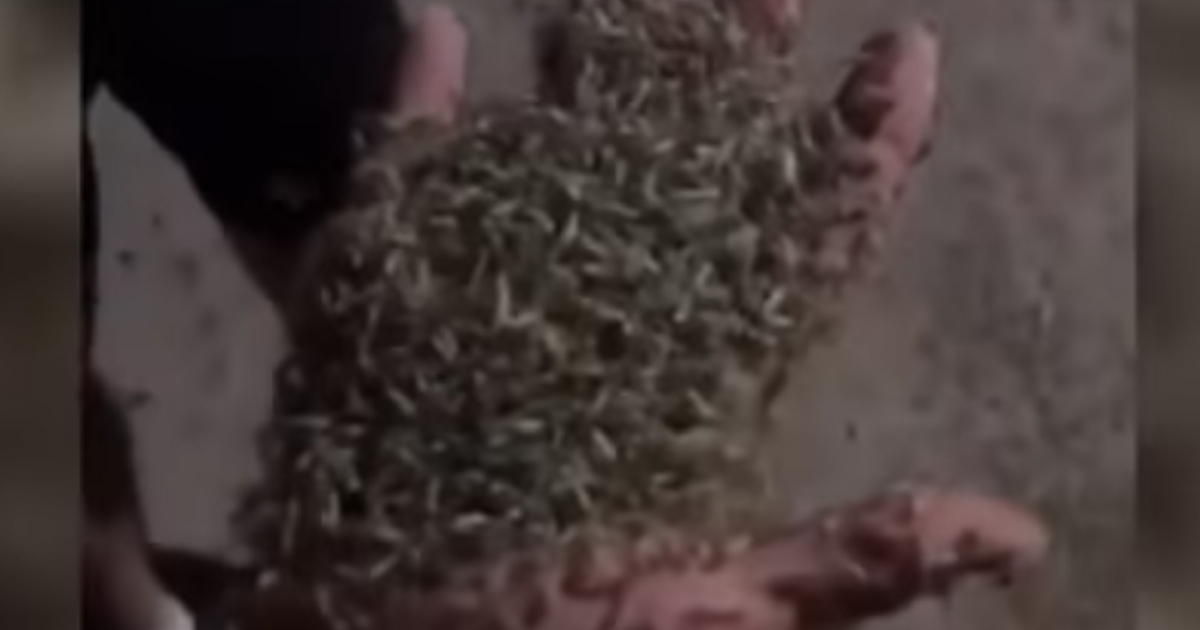 Horrifying 'Insect Apocalypse' Plagues Town, Has Residents Scared To Go Outside
One Russian city has gone to the bugs in the waning days of summer, as thousands of flying insects have descended upon Taganrog.
"They are one treat we really did not need," Taganrog resident Arkady Kusnetsov told ABC. "Good thing they don't bite. … They would murder us."
The so-called "insect apocalypse" is caused by swarms of thousands of midges who have filled the air of the port city, which is about 40 miles from the Ukrainian border in southern Russia, the Daily Mail reported.
Advertisement - story continues below
Swarms of midges have filled the air and covered any open surface in their path in the port city of Taganrog, southern Russia.

A clip reveals the moment a large swarm ambushed open roads, bringing traffic to a complete stop. https://t.co/bGtSewmhyD pic.twitter.com/8wdJDx0TrA

— Rich Tehrani at @ITEXPO, Feb 11-14, FL (@rtehrani) August 31, 2018
The flying bugs don't live very long, but that adds to the problem because their bodes have left roadways covered with a layer of dead insects about an inch deep, leading to videos that show pedestrians falling as they try to walk and cars sliding when they drive.
https://twitter.com/LeahYehudah_/status/1034780574324584454
The bugs swarm, leading to one video that showed one man's hand covered in the insects.
Advertisement - story continues below
"It is scary to go out in the evening because they fly towards all lights. Thank God, they do not bite you," said resident Olga Shustrova.
Can you imagine this happening in America?
"We got used to such insects last year — but there were far fewer. Now there are swarms of them," she said.
The official explanation for this year's outbreak is that it has been an exceptionally warm, humid summer in the region, the Daily Star reported.
When they first appeared several years ago, "we did not know what they were," recalled Aleksandr Vasilets.
Advertisement - story continues below
"There were fewer of them then," Vasilets said. "Now it's a tornado invasion. It's like Hitchcock's 'The Birds,' but with insects."
A city in Russia has been facing up with insect pandemic that made local people feel scared of going out at night. Millions of gnats fly on the sky and cover the ground in the port city of Taganrog in southern Russia that was… https://t.co/HJtXQ3ELP9

— Pattaya Today (@Pattaya_Today) August 31, 2018
As if the sheer number of midges was not enough, the insects flap their wings 1,000 times a second making a noise almost as bothersome as the swarms of them.
A Russian language report that quoted Russian environmental authorities, translated by the Moscow Times, said this year's infestation is not without precedent.
Advertisement - story continues below
"There were cases in 1917-1920 when many Corixidae bugs flew toward the light at night and fell to the ground like rain," the report said, adding that in 1994 there was a similar outbreak of the bugs.
Conversation